Business View Magazine interviews Paul Chambers, VP of Sales and Marketing at Valco Melton, as part of our focus on innovative American businesses.
Valco Melton is an American multinational corporation that designs and manufactures dispensing equipment and quality assurance systems for the inspection and handling of adhesives, waxes, sealants, and industrial coatings. Headquartered in Cincinnati, Ohio, the Company has research and manufacturing facilities in Cincinnati as well as Pamplona, Spain, with direct offices and distributors in over 76 countries.
"Valco Melton was established in 1952 by B.L. Thomas and was originally known as 'Valco' ('The Valley Company'), explains Paul Chambers, Vice president of Sales and Marketing of today's Valco Melton. "It initially began operations selling a specialized, safety shutoff valve for gas lines in commercial buildings. In the early 1960s, the business expanded to include a distributorship of Los Angeles-based Vansco Products for cold adhesive hand gluers and components for gluing boxes and cartons on packaging machines."
"By 1967, Valco replaced Vansco Products with its own proprietary line of cold adhesive application equipment for food and beverage packaging," Chambers continues. "This formed the basis for entry into high-speed, paper converting applications including corrugated, folding cartons, and envelopes. Several mergers and acquisitions to expand its product line were to follow, and there have been many over the years. Mainly they were to augment our status in adhesive application and quality assurance products. The biggest acquisition was actually in 2006 in Spain. We bought the hot melt equipment company, Melton SLU, thus forming what is now Valco Melton. They had a great name and we had a great name, and the synergies bringing us together worked out really well for marketing cold glue and hot melt solutions worldwide in a variety of industrial markets"
Those wide and varied markets include:
Automotive – equipment to dispense adhesives and specific components that fit within, or onto, automobiles during assembly of components including roof panels, gasket manufacturing, and weather-stripping or trim.
Bag Manufacturing – equipment used in the application of cold glue and hot melt on paper bags. Applications include side seam gluing, gussets, and bag handle attaching.
Web Coating – Adhesive coating and laminating systems to manufacture continuous-roll goods with application on various substrates including paper, labels, flexible packaging (foil, film, foam), textiles, and release liner tapes.
Corrugated – hot melt and cold glue taper conversion kits, contact and non-contact dispensing systems for flexo-folder gluers and specialty folder gluers, jam prevention systems, tab trim removal systems, and vision inspection systems.
Envelope – contact and non-contact gluing systems for envelope machines. Applications include side seam gumming, front gumming, and deferred-use tape sealing.
Folding Carton – adhesive dispensing equipment and quality assurance systems for manufacturing food & beverage cartons, cosmetic boxes, medicinal and pharmaceutical cartons, mailers, pocket folders, and other folding cartons for consumer goods.
Nonwovens – systems for dispensing adhesive, lotions, perfumes, fibers, and other liquids for the production of sanitary products such as baby diapers, feminine napkins, adult incontinence products, tissues, surgical gowns, face masks, shoe covers, drapes, and other hygienic products.
Packaging – adhesive dispensing and inspection equipment for applications including carton and corrugated sealing, case erecting, tray forming, palletizing, food & beverage packaging, and bottle labeling.
Print Finishing – systems for non-contact and fine-line gluing for web press applications, inline gluing, paper folders, pocket-folders, presentation folders, reinforced-edge folders, direct mailers, and self-mailers.
Product Assembly – sealant dispensing and adhesive supply systems for furniture, building and construction materials made from wood, PVC, and aluminum. Applications include edgebanding, edgesealing, profile wrapping, panel lamination, post forming, high gloss applications, , air filter pleating, media lamination, door manufacturing, insulated glass, and roofing products.
Tissue, Paper & Pulp – bead and spray applicators that control the amount and placement of adhesive for corewinding, full-sheet transfer, pick-up and transfer, and tail tie sealing applications.
Even with that kind of broad and diverse customer base, Chambers admits that Valco Melton is not the world's number one company in the industry in terms of revenue – at least not yet. "I believe we're number two, but we're really coming on strong and taking a significant amount of market share from our competitors – especially in the hot melt equipment area. And one of the reasons we know for sure that people are talking to us is because of our quality equipment and the reliability of that equipment."
He adds that the company's service network is "unbelievable," and its post-sale support, "amazing." And then he mentions one of those less tangible areas of customer service that many companies don't practice: "We're a company that has a really good ear, he declares. "We hear time and time again from customers that we really listen to the problem and work diligently to find a solution. That's at all levels of our company. We're completely open and any of our customers can talk to any level of our company."
Andy Stamp, National Sales and Product Director for the Hot Melt Division, attributes Valco Melton's success to an organizational structure that gives it one-stop-shop capabilities. "From a corporation standpoint, we're a very vertically-integrated company," he says. "We do most of our own machining, assembly, and mechanical and electronic design. A big difference between us and a lot of our competitors is that we are not heavily dependent upon outside sources for machining or assembly. We have the ability to be very flexible and quick to turn around new projects and concepts. Our strategy is to design and develop solutions that integrate benefit and growth for the customer."
Chambers adds that the technical expertise of many of Valco Melton's longtime employees is yet another characteristic that sets the company apart. "It's all about people. We're privately held so we are a family corporation. We have a lot of knowledgeable people that are supporting the industries we serve. This is a very technical business and the solutions have to be reliable."
Constant product improvement and providing new solutions to improve productivity is at the core of the business. Recent examples include EcoStitch all electric hot melt systems and ClearVision camera systems for the paper converting and food and beverage industries. The EcoStitch concept for dispensing hot melt eliminates the need for costly compressed air and the majority of component consumption associated with pneumatic equipment. The resulting cost reductions are not only in cash spend, but in increased production up-time due to a more reliable electric system. "We've got a solution that can save end-users almost 80 percent of their adhesive usage, eliminate nozzle clogging and the need for parts and maintenance, and that actually gives a better bonding product," says Chambers. Camera systems inspect products to insure adhesive placement and presence, bar codes, braille, folds, and a number of other applications. Faulty products are identified and ejected from the production line without the need for human intervention.
"We're introducing to the market a product called PackChek," Chambers adds. "Say you're gluing a product together in a brewery and now you need to know that all of the adhesive has been dispensed in the correct place. PackChek takes thermal images of each corrugated or folding carton case so that poorly sealed cases are identified and removed from production and more importantly not shipped to the retailer. This is important to packagers as it virtually eliminates safety concerns and returned products due to cases popping open in the stores where the product is sold. In the paper converting industries, our high-speed vision equipment is looking at windows, folds, glue and printing – the product- itself – how it's glued and how it's folded as it is transported through a converting machine."
"Ultimately," says Chambers, "we want to provide solutions to our customers that say: 'We invested in the Valco Melton system – what a great brand. When we ship a product, we know it's perfect.'"
AT A GLANCE
WHO: Valco Melton
WHAT: A multinational corporation that designs and manufactures dispensing equipment for adhesives, waxes, sealants, and industrial coatings.
WHERE: Headquarters in Cincinnati, Ohio
WEBSITE: www.valcomelton.com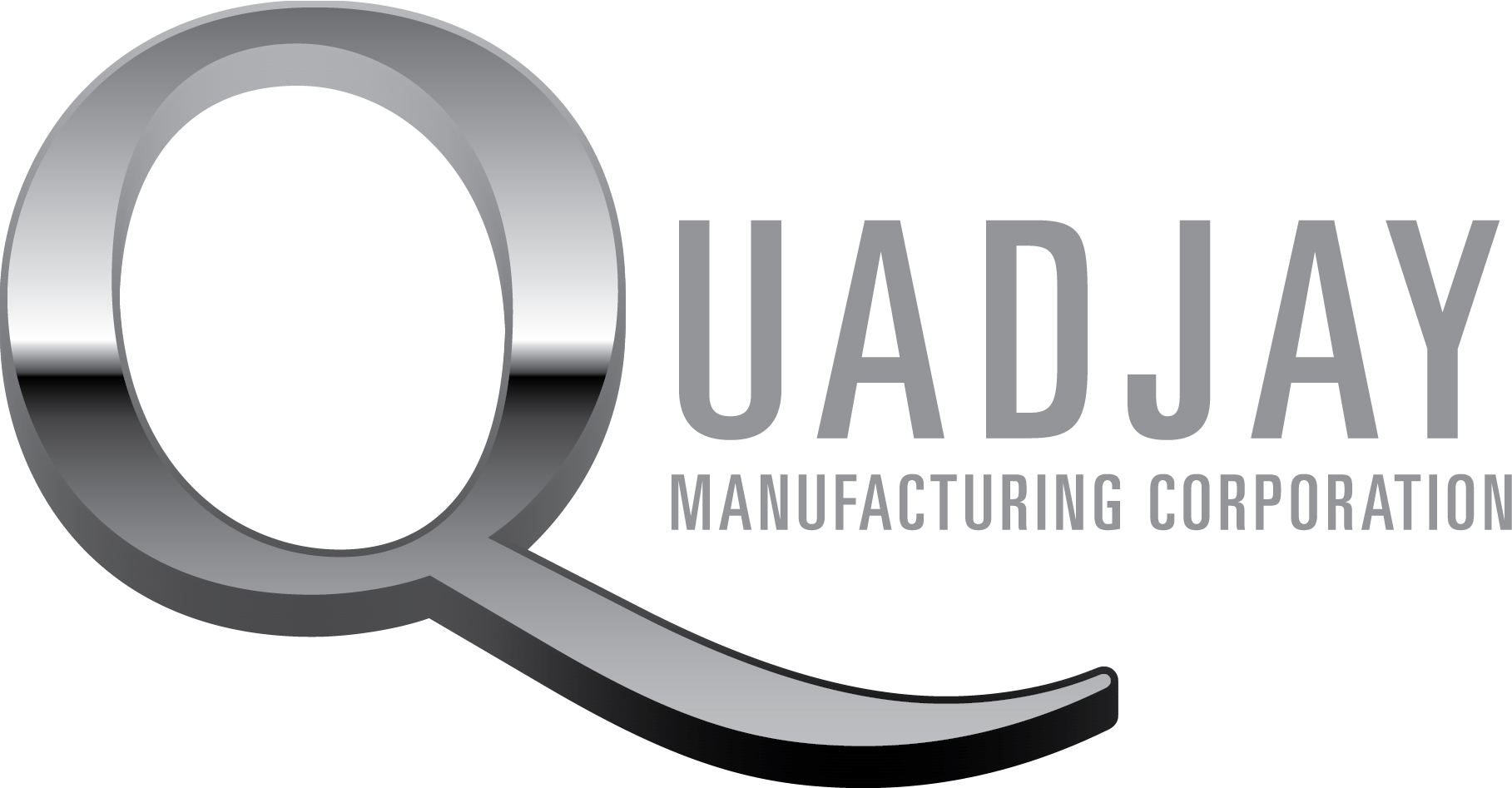 Quadjay Manufacturing Corporation – Founded in 1996, the Quadjay Manufacturing Company specializes in high capacity production and precision machining with an emphasis on drilling, tapping, and milling. Each of its products is deburred, cleaned, packaged, and delivered with white glove, quality service. – www.quadjay.com