Reviews of Business View Magazine by Features, Advertisers and Employees
169 reviews since late April 2022   –   Overall satisfaction with BVP:  4.9/5   –   How likely to recommend BVP to a friend:  4.75/5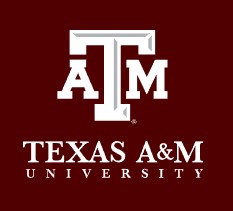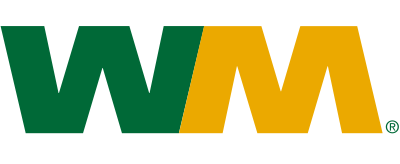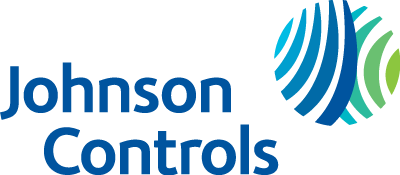 Ceramic Trinidad 2021 Ltd – Roger Hadeed – August 2, 2023

good product production
Gaspar Insurance – Phavin Veerasarn – July 28, 2023
Justin Morrice is very good and thorough in his communication. He provided me with adequate documents to explain what was needed, and made our collaboration a breeze.
Austell Natural Gas System – Josh Bowling – July 13, 2023
AccessParks – July 12, 2023
East Liverpool City Hospital – Pam Marshall – April 18, 2023
Customer service and follow up were very good
Hawthorne Cat – Carolyn Mitchell-Voss –  January 27, 2023
Excellent communication.
Edwin DeLuz Trucking & Gravel, LLC – January 25, 2023
Enbridge Gas – Context Creative – Maggie – December 1, 2022
FPL Food, LLC – Meredith Healan – November 4, 2022
Dust-Tex Honolulu, Inc. – Ko Kuroda – October 24, 2022 
 It was so easy to work with them and I didn't really need to do anything.
Ironton Internet & Telephone – John Toomey – October 21, 2022
The team at Business View was always quick to respond to my questions. Thank you!
Habitat for Humanity – Mark Billings – October 14, 2022
City of Melrose – Lauren Grymek – October 3, 2022
Communication was excellent; attention to detail and helpful answering questions as well as allowing for more time to meet deadlines. Great to work with!
Applied Industrial Technologies – September 28, 2022
Understanding and accommodating in terms of budget/deadlines, and overall lovely people to work & coordinate with.
Atlantic Center for the Arts – Kelle Groom – September 15, 2022
City of Taunton – Ligia Madeira – September 11, 2022
Responsive to requests; easy to work with; excellent final product!
Hurst Euless Bedford ISD – Lisa Karr – September 6, 2022 
Excellent article that truly captured our school district and all of the wonderful things we have going on.
City of Port Colborne  – September 1, 2022
Epcon – Tasha Jamaluddin – August 13, 2022
Interview process is great
Saint Louis School – Glenn Medeiros – June 15, 2022
Great use of quotes
Saint Louis School – Chrissy K Naruo – June 14, 2022
Great communication and very nice to work with
Rogue Valley International-Medford Airport – Jerry Brienza – June 10, 2022
Professional, patient, timely, and nicely written
Expo Center of Taylor County – Rochelle Johnson – June 6, 2022
What did we do well?
 Coordination of interview, preparation of article
City of Farmington – May 16, 2022
Article was well-written.
City of Princeton TX – DeShawyna Walker – May 6, 2022
What did we do well?
Everything
Town of Johnstown – Sarah Crosthwaite – May 4, 2022
Great writing and communication during the process
City of Mount Dora – Tim Wilson – April 12, 2022

 Final work product was great. Shared communication with City.
Epcon – Tasha Jamaluddin – August 13, 2022
Interview process is great
Town of Davie – January 19, 2022
The article was well written; listened and incorporated feedback provided; willing to work diligently with staff; provided enough time for review of the material.
Barriston LLP – Rebecca McFarland –  December 30, 2021
Very Responsive, friendly and provided all necessary information quickly and all-together.
City of Cibolo – Dustin Morris – November 12, 2021
From the prompt responses from the team, to accommodating every need, the City of Cibolo appreciates the efforts of the entire team!
Ignite Medical Resorts – John McFarlane – November 11, 2021
Did a great job highlighting what sets our company apart from others

Thank you! We appreciate the opportunity!
Ag Technologies – Mike Straeter – November 11, 2021
Accurately transferred info from our interview to the article
Motors and Controls Corp – July 31, 2023
Good communication, ease of instructions
RO-MAR SUPPLY INC – Michelle Fields – July 28, 2023
They created a wonderful ad with all the info we provided, super easy.
Sharp Electronics Corporation – Naeran Rubio – July 26, 2023
What did we do well?
Communication and punctuality
Mt. San Jacinto College – Peggy Lomas – July 11, 2023
What did we do well?
Great communications from all levels
Red Oak Sanitation – Kylie Perko – July 11, 2023
MSL Electric,Inc.  – July 10, 2023
What did we do well?
Putting the finishing touches (mostly all the touches) to our ad..
Fyda Freightliner – Katie Kelly – July 5, 2023
What did we do well?
Clear communication
Eastland Economic Development, Inc. – Justin Morrice – June 30, 2023
What did we do well?
 Helping me through the process.
Blue Ridge ESOP Associates – Laura – June 29, 2023
What did we do well?
Quick to turn around and clear communication
Crystal Springs Resort – MICHELLE ABATE – June 13, 2023
Ease of information receipt, prompt reply, clear direction
Romo Planning Group – Joanne – June 12, 2023
What did we do well?
 Justin was very helpful in making a last minute change to our ad.
Hosec Engineering – Hiram Ortiz – June 9, 2023
Wisconsin Rapids Area Convention & Visitors Bureau – May 16, 2023
Provided adequate information for ad pricing and sizing early on with enough time for our organization to create the ad artwork.
Montana Gift Corral – Cassi – March 14, 2023
Communication was excellent from start to finish. They also did a beautiful job of putting together our ad with the assets we had chosen. I appreciated them listening to us to communicate what we wanted to about our company.
Duplin County Schools – December 22, 2022
The staff was very helpful with questions and utilized our district's input on the design and information shared.
LS CABLE & SYSTEM USA – Krystin Gilstrap – September 29, 2022
Great open communication with fast responses to all my questions.
Calvert Company, Inc. – Brittany Coltrane – December 10, 2021
Professional, quick, and made it easy for our team! Great follow up!
Sterling Gabriel, Inc – Terald L. Melton – December 20, 2021
This is our first time advertising. Your folks were patient and willing to work with us.
R.C. Construction Co., Inc. – Lindsey Cade – January 3, 2022
All aspects of the process have run very smoothly.
ADVANCED CREATIVE ADVERTISING – Lisa Hall – January 10, 2022
Took care of Everything from start to finish. Thank you! Keep up the great work
Hayter Engineering, Inc. – Marcie Dove – December 3, 2021
Excellent instructions, examples, and customer service!
Hampton by Hilton- Sherwood – Bruce Johnson – November 24, 2021
Quick response. Clear communications. Friendly and personable employees
McFatter Technical College – Jennifer Long – November 23, 2021
Excellent communication. I knew exactly what was needed from my team and when it was due.
ESP, Inc. – John Demke – November 23, 2021
Excellent communication.
Jabil Healthcare – JMichelle Saro – November 22, 2021
Clear requirements and delightful staff.
Dealers Auto Auction of the Rockies – Alexandra Zyla – November 22, 2021
Communication was amazing and both Alex and Jennifer were available to answer questions and help out. They also responded quickly and I never had to resend questions. It was nice to work with a team and organization that understands how to be organized and professional.