Business View Magazine interviews representative from the Town of Stony Plain, Alberta, as part of our focus on Economic Development and Canadian Cities.
Stony Plain, Alberta is a strong, vibrant community that respects its heritage, embraces its present, and is excited about its future. While rubbing elbows, geographically, with neighboring Edmonton (capital city of Alberta, Canada) means a wealth of local opportunities from 1.3 million residents in the capital region, Stony Plain keeps just enough distance to retain the quintessential, small-town atmosphere that draws people to live and work there.
What's in a name? Plenty…
In 1881, carpenter John Leod McDonald was the first pioneer to stake a claim in a region of Alberta then known as Dog Rump Creek. When McDonald became postmaster, he successfully lobbied to have the settlement renamed Stony Plain, which he found more becoming. Agreed!
In 1907, the Edmonton, Yukon & Pacific Railway completed a line 19 miles west of Edmonton which was supposed to cut through Stony Plain. But the track totally missed its mark. Not willing to lose out on the economic benefits the railroad represented, intrepid town elders literally moved their small community to the railway. Using 20 teams of horses, the buildings were rolled to the present site of Stony Plain. As predicted, the move drew more settlers. When Stony Plain was incorporated as a town in 1908, the population was over 1,000.
Today, that colorful history is kept alive through a public art program, consisting of magnificent outdoor paintings and sculptures created by artists across Canada. From early Postal Service, to the first Town Sheriff, to its unique aboriginal heritage, Stony Plain's murals are a popular tourist draw for the region.
Brenda Otto, Stony Plain's Economic Development Officer, speaks to the recent growth and future direction of this dynamic little community. "In the past four years, Town Council has been proactive about creating growth and development that's a good fit for Stony Plain, with a focus on community development, governance and partnerships, economic opportunity, supportive infrastructure, and environmental responsibility."
A key project is the redevelopment of Heritage Park, which includes the Pioneer Museum. The initial phase exhibition pavilion was completed in 2012, and this year has seen construction of an adjacent 500-seat venue for events, conferences, and gatherings – cultural and artistic. The town has also partnered with private developers in the north business park. Over 100 acres of industrial/commercial employment lands are now serviced, and the whole community is excited to see new business and employment opportunities coming into those spaces.
Stony Plain Sustainability Planner, Miles Dibble, says there is a lot going on with infrastructure improvements. "Boundary Road runs north-south through the town and is one of our major arterial roads. It's currently being improved from a two-lane (one in each direction, part of which is gravelled) to make it four lanes in some areas, particularly the northern half, and give it a paved cross-section between highways 628 and 16A. We're also working with the province of Alberta on a multi-year endeavor to upgrade highway 779. The first phase between the railway tracks and 16A was completed several years ago; the remaining portion to the south is still in the works."
Lack of public transportation is a real concern for this growing community. In the past year, Stony Plain has partnered with neighbouring municipalities – Parkland County and the City of Spruce Grove – to discuss public transit services and devise a framework for a single-service delivery model.
Dibble adds, "We just finished a Parks Open Space Master Plan, and The Rotary Park Master Plan has started. It's a major entry park with a stunning fountain, skating – a regional park in many ways and we're investing a lot of money in that. Residents are also asking for a municipal cemetery, we don't currently have one, but we're working on it. Along with an urban forestry strategy.
Other recent developments include: Railway Plaza just completed with a local developer; Genesis of the Lakes commercial complex completed on the town's south side, with Sorrentino's restaurant as a highlight; two large apartment buildings finished in the south business park. On tap: a proposed seniors' mixed-use facility, and potential for a Tim Hortons site.
A target sector study done in 2015, identified key strengths and opportunities for business development growth. First identified was support services to the energy and extraction sector. Otto says, "We are adjacent to major industrial hubs – Leduc, Nisku, Acheson – with TransAlta's major coal mine and plant to the west of us, and Alberta's industrial heartland in the northeast section of Edmonton. A lot of support services tie into those three regional energy hubs. The energy sector is in transition, looking at different forms of technology that are less impactful on the environment. Reducing the carbon footprint, renewable energies – with that we see an opportunity to provide services for those sectors."
Another huge growth opportunity is in healthcare and wellness. "One of our major employers is our hospital, West View Health Center. They provide public services positions, and a great deal of spin-off in the private sector with health and wellness support services providers and alternative healthcare providers that feed from or into West View. With the population of Stony Plain growing at two to three percent per year, the need for health services continues to grow, as well."
Agriculture is also on the radar. Historically, the town existed to support the neighboring agricultural sector within Parkland County. That role is still strong today, but shifting. Many businesses that started as farm operations are looking at value-added opportunities that require commercial or industrial lands to develop new products and services. Stony Plain is a natural fit as an anchor point for development and marketing into the Edmonton capital region, with its target market of over 1.3 million people.
Art, culture, shopping, and dining all figure into the growth plans. Otto shares, "Our niche downtown is a draw for tourists and small businesses. Particularly 'makers' of crafts; artisans who want to morph into retail operations. We are focused on keeping our downtown vibrant and relevant for tourism, but also from an entrepreneurial standpoint."
Stony Plain is a great option for entrepreneurs who want to manage their business from home, or in a smaller setting, but still want to tap into the larger audience in the nearby capital region. "One of the attractions of Stony Plain," says Dibble, "is the calming, small town atmosphere for residents. When we did our municipal development plan, we asked people what they wanted to keep as the 'essence' of Stony Plain. We coined the document 'Uniquely Stony Plain' after we determined people came here because of the town's uniqueness; it has proximity to larger centers but still has the hominess they want."
Main Street is such a popular attraction that the town is reinvesting in the core old area with a four-phase redevelopment plan. Dibble explains, "Main Street forms the commercial district, but a lot of the existing zoning is intended to intensify that area. Regulations are already in place that promote enhancement and redevelopment of our downtown core. Adjacent to that area, we've allowed development to start on a major residential section, the Brickyard at Old Town. We're supportive of it as it gets more people downtown to support businesses there. We are fortunate to still have a large hardware store, and a North Central Co-op grocery store in the core; many other small centers have lost those downtown anchors."
An arena, curling rink, and spray park are all located just southwest of downtown. When the high school moved from there to a campus south of the core, the town began working with the school board to redevelop that large site – one of the reasons why an overall redevelopment plan for the area is so important.
Stony Plain's population is currently just over 17,000. Combined with the two other municipalities of the Tri-Region, it ends up being between 70,000 and 80,000. The Alberta government supports regional partnerships, and Dibble believes Stony Plain is a showcase for what other areas of the province should be doing. "We partnered with Spruce Grove to develop a Royal Canadian Mounted Police facility, and with Parkland County on an ambulance facility. Even the pavilion is a joint venture. And our Family & Community Support Services (FCSS) are quite involved with the County.
Stony Plain, Spruce Grove and Parkland County have independent solid waste services, but they are working to standardize and harmonize them. In the works: a green project – an organic waste processing facility. Dibble notes, "We've done studies to determine from an economic standpoint, a government standpoint, what technologies are mature enough to be utilized by a region of our size. Some of that work has been done in partnership with the province through Alberta Innovates. Stony Plain has one of the highest rates in the area for diverting solid waste from landfills – generally, 50 to 55 percent diversion. We have an educational campaign called 'Don't Just Trash It' to, hopefully, push to the 60 percent mark in 2017.
In February, Stony Plain launched a new economic development website portal www.ChooseStonyPlain.com to tell the world about Stony Plains through the eyes of its entrepreneurs and business people. The message that comes through is a real commitment to being part of the community. Otto says, "People have incredible passion for the culture and feel of Stony Plain, and it's our role, as Town representatives to ensure that message is supported with every new development opportunity. To hold true to our residents and the people who want to raise the next generation in Stony Plain."
AT A GLANCE
WHO: Stony Plain, Albertta
WHAT: A town of 17,000
WHERE: Central Alberta, just west of Edmonton
WEBSITE: www.stonyplain.com

Mira Timber Frame – Timber framing is a building method that uses large timbers held together by elaborate wooden joinery without the use of nails. Julian Gauthier founded Mira Timber Frame in 1998, with the intent to offer his customers a viable, alternative building choice that melded old-world craftsmanship with new-world technology. The company, and its team of in-house designers, CAD technicians, timber frame designers, timber farmers, carpenters, and apprentices are housed in a 16,000 sq. ft. design and manufacturing facility in Stony Plain, Alberta. – www.miratimberframe.com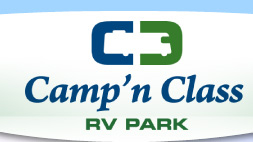 Camp 'n Class RV Park – Newly developed, efficiently run and fully serviced. Camp 'n Class RV Park is located in the heart of the Town of Stony Plain. The RV Park has 77 full service RV stalls, including WIFI and Cable TV to every site, walking paths into Stony Plain, and main street shopping. – www.campinclass.com