Midland, Michigan
Living up to its legacy
Business View Magazine interviews representatives of Midland, Michigan for our focus on Growth & Economic Development in U.S. Cities
Midland, Michigan calls itself the "home of modern explorers" – for good reason. The city of more than 42,000 located in the Tri-Cities area of central Michigan abounds with residents who are entrepreneurs, scientists, and risk-takers. And that's paid off for them in spades.
"This is a community where people search for solutions and then they try to help and encourage one another," says Brad Kaye, Midland's City Manager. "It's an entrepreneurial community that is incredibly creative. We've got talented individuals from across the world and people who have spent their entire life in Midland. People who work together to find solutions."
Founded in the late 1820s as a trading post, Midland soon became the home to a thriving logging industry with the second largest sawmill in the Saginaw Valley. It was officially incorporated as a city in 1887. Ten years later, as the logging industry was beginning to wane, Herbert Henry Dow chose the city as the site of his new chemical company, Dow Chemical. The founding of Dow helped Midland survive the end of the logging era and left a legacy that marked the city as a place of modern exploration.
"Dow is still a key component of our community," says Tony Stamas, President and CEO of the Midland Business Alliance. "It's still here and still investing. In fact, they are working with the city council on a renaissance zone for an up to $150 million investment going forward."
Today, Midland embraces a diverse chemical manufacturing industry, anchored by Dow, whose headquarters remain in the city. The city is also home to fellow chemical and science-product producer DuPont, as well as agriculture and chemical seed company Corteva Agriscience. Stamas confirms, "DuPont is here with 600-700 employees, and Corteva with 700-800 employees is in the midst of a $250 million investment in what we call the I-Park, which was traditionally the home of Dow's operations, but is now an industrial park."
The I-Park houses Dow, DuPont and Corteva, as well as global material solutions provider, Trinseo and bioscience company, IFF. Midland's other large employers include MyMichigan Health, the Midland Public Schools school board and two universities – Northwood University and Davenport University's Great Lakes Bay campus.
According to Kaye, "What we hear from businesses is that this is a place everyone is looking at for talented individuals. They see Midland has one of the highest per capita percentages of people with PhDs. There's just a great talent of individuals here. We are always letting businesses know about us, but many times they're coming to us because they're excited about Midland and about our legacy and what's happening as we go into the future."
To help keep its workforce going, the city collaborates with local colleges and universities to ensure that they are providing the right training for what is currently needed in the community. "We have partnerships at the surrounding post-secondary educational level," says Kaye. "When our employers identify a need or skillset, the schools have been able to pivot very quickly and develop programs to bring people online. So if there is a skill deficiency in the area and in the region, those colleges and universities can actually put people into the market that are necessary."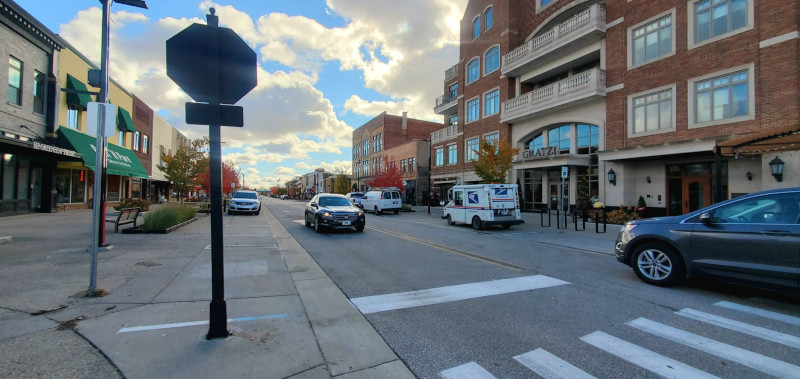 Midland also works hard to be a "community of choice" to attract residents, businesses, and those looking for a new place to set down roots. "I mentioned that we have the highest per capita PhDs, so we are looking at people who could choose to live or work pretty well anywhere in the world," adds Kaye. "We have to make sure there is a reason for them to want to live here to live here, and that's one of the challenges we take pretty seriously."
To meet that challenge, Midland has invested heavily in improving the quality of life for its residents. That includes an excellent school system that they will be investing $121 million in over the next five years, as well as a number of high quality amenities. "We are pretty amazing for a community our size," boasts Midland Mayor Maureen Donker. "We have 72 parks – that's over 7200 acres of parkland in the city itself. And we have been investing in our parks and growing our parks system."
The city is also home to Dow Gardens, a 110-acre botanical garden that offers trails, a children's garden, and numerous flowering plant beds. Inside the gardens is Whiting Forest, a 54-acre woodland with trails, an apple orchard, meadows, a stream, and the nation's longest canopy walk, coming in at 1400 feet long and hanging 40 feet above the ground.
When it comes to cultural amenities, Midland takes great pride in its Center for the Arts, which features Broadway touring productions and is also home to the Alden B. Dow Museum of Science and Arts. Rounding things out, the city also has a minor league baseball stadium, home to the Great Lakes Loons – an affiliate of the Los Angeles Dodgers.
"There is great opportunity here because people look at our amenities, they look at the community, the schools – everything we have to offer – and we find there is great interest," Stamas says. "Even for people working in the Great Lakes Bay region; they may work in one of our surrounding counties, but there is great interest in being in Midland."
Midland has also been investing in its infrastructure. About five years ago the city's downtown underwent an $8-million redevelopment that included new zero-barrier sidewalks, roads, curbs, and updated business faces. The redevelopment allowed the city to expand its festivals and activities and encouraged people to get downtown to shop and explore.
"Our downtown really is exciting," Stamas says. "The city is really innovative. They close off several blocks in the summer and into the fall so the businesses can kind of expand. A lot of them have built out different game areas for kids. You can walk up and down the street through the social district and hear live entertainment. It makes for a wonderful setting."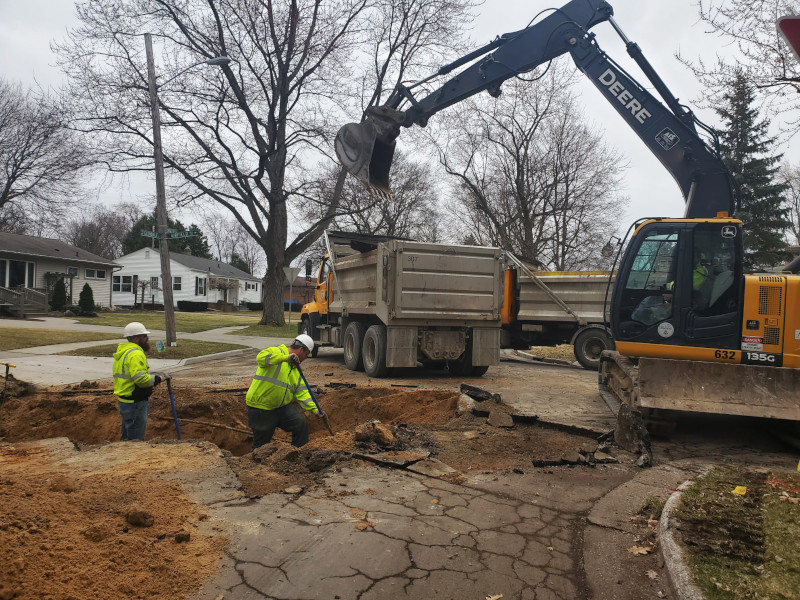 Midland is also focused on improving its riverfront. The city is located in a river valley at the confluence of the Tittabawassee and the Chippewa Rivers, and when it rains, the water can rise to flooding levels. In May 2020, the unthinkable happened when both the Sanford and Edenville Dams failed, causing mass flooding in the city. More than 10,000 people were evacuated.
"We have a lot of different initiatives going on right now that are looking at how to prevent, or at least lessen the impacts of flooding," Kaye reports. "We're looking at the infrastructure within the city and we have just initiated a $50-million project to work on improving the storm and sanitary sewers to hopefully prevent basement backups."
Through the County of Midland, a Four Lakes Task Force is working to replace the failed dams and restore the lakes that sit behind them. Despite the challenges the rivers place on Midland, they are also an asset. The riverfront offers beautiful views, and the "Tridge" – a three-legged bridge that crosses both rivers – has become a tourist draw. The city has plans to invest further into its riverfront to make it even more of an asset to the community. Kaye notes, "We are looking at improving the riverfront so it's an attraction and not just something that people are worried about every time that it rains. I think we have a lot of potential there."
Looking to the future, Midland will continue to be a city of modern explorers, paving the way for generations ahead. "We think about what the City of Modern Explorers means for 2022 and how we can continue to grow and build on that," Stamas says. "I think we have the pieces in place. We have businesses that are investing, they are excited to be here. We have to continue to partner with them on talent, housing, childcare, broadband, and all these critical issues. But the community we have and the support we have, really puts us in a great position. It's a journey, but I feel like we're going to keep building on that and keep growing Midland in a way that's going to live up to that legacy."
That legacy has created a thriving city that continues to grow and attract new enterprise as they explore what the future has to offer. "We really do stand on the shoulders of giants," Donker shares. "We have wonderful leaders that came before us that have worked to set us up for success. And it is our goal to do that for our future generations as well."
AT A GLANCE
Midland, Michigan
WHAT: A city of 42,000 with a thriving chemical industry
WHERE: Located in the Tri-Cities area of central Michigan
WEBSITE: www.cityofmidlandmi.gov