Loyalist Township, Ontario
Moving to the future, respecting the past
Business View Magazine interviews representatives of Loyalist Township, Ontario for our focus on Growth & Economic Development in Canadian Communities
Loyalist Township, Ontario has a rich and deep history in Canada, but that doesn't mean they're mired in the past. This progressive Lennox and Addington County municipality has found a way to celebrate its history as one of the first settlements in Ontario, while modernizing with the times by welcoming growth and improvements, as well as focusing on environmental sustainability and combatting climate change.
"We are trying to find the balance – what makes Loyalist special – our sense of place, and that sense of community," says Steven Silver, Loyalist Township CAO. "We want to protect that while encouraging growth, encouraging employment, and working on our climate action plan."
Loyalist Township is home to a population of 18,000 across 340 square kilometers on the eastern end of Lake Ontario. The area is made up of three principal urban communities – Amherstview, Odessa and Bath – plus Amherst Island, located 3 km off shore. The area is named for the United Empire Loyalists who settled there following the American Revolution. Bath is one of the oldest communities in all of Ontario, originally settled by UELs in 1784. It's also the site of Upper Canada's first school, Bath Academy, which was opened in 1811, as well as Hawley House, the oldest house in Ontario, built in 1785.
But even with such an impressive past, Loyalist is always looking for ways to move forward and grow. The township is located next to the City of Kingston, a large urban area where a significant proportion of Loyalist residents travel to work. They are hoping that with a few changes, they can open up the opportunities for residents to 'ditch the commute' and stay in town. "We would love to see more employment here so that people aren't having to travel to Kingston," Silver admits. "We want to provide jobs, so we can protect and honor our own history because we're a very historic community."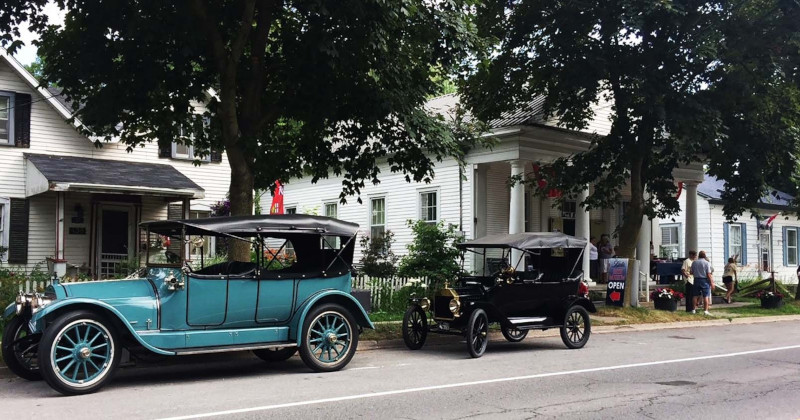 One of the ways Loyalist is doing that is through its business parks. The municipality began developing the Loyalist Business Park a few years ago, with a focus on providing space for light industrial and trades-based businesses. "We, as a township, acquired some land and developed the infrastructure so that the business community can come in and acquire the lots and build the buildings that are required for their businesses," says Loyalist Mayor Ric Bresee. "We've had some great success with that. We are almost sold out and there's about 20 businesses that have started in that business park."
The township also is developing Taylor Kidd Industrial Park, which has many spaces open and available to large-scale industrial businesses. "It has great access to rail, highway and even potential for port or water access," says Bresee. "It has natural gas and electricity. It's ripe for large industrial projects. We've actually seen a lot of interest in recent years."
For those looking to work from home, the township has great highspeed and fiber access throughout its major communities. The area's rural properties and the island are less connected at the moment, but they are actively working with the Province of Ontario to increase the amount of broadband infrastructure that is available.
To help bring in more business, Loyalist's economic development team has partnered with the Eastern Ontario Leadership Council and a number of other bodies that study and promote workforce development in the area. "There's a lot of work going on around that, identifying some of the areas where we're short on labor and where there's high demand and making sure that we address those as we move forward," says Bresee. The town can also pull its workforce from Queen's University and St. Lawrence College in nearby Kingston. Bresee acknowledges, "We have great access and great partnerships with those institutions."
The township currently has a partnership with St. Lawrence College to help train ferry crews to command ferries to Amherst Island, as well as Wolfe Island in nearby Frontenac County. Silver explains, "Right now, it's difficult to find specially trained crews in their employment pool, so St. Lawrence has stepped up and are partnering with us."
Though the township is working hard to bring in new business, that's not to say that there aren't already opportunities existing in the area. Loyalist is home to a large Bombardier Transportation training and manufacturing plant, as well as many local community restaurants and small businesses. Loyalist's increasing business opportunities and historic charm are drawing a lot of attention to the area, making it one of the fastest growing municipalities in Ontario at the moment. "We've had consistent growth over the past 15 years, specifically in the community of Amherstview, but more recently in Odessa and Bath," Bresee notes. "We are growing quite quickly."
To accommodate that growth, the township has begun work on some major new housing developments in the area. More than 700 homes have been added over the past five years, and the next five will see another 1000 being built. Bresee adds, "There's a lot of people relocating here – a lot of immigration. Following the COVID pandemic, we are seeing more people migrating here from larger urban centers seeking improved quality of life and the lifestyle they can enjoy here."
Part of that improved quality of life includes active preparation for the future health of the environment. Loyalist Township joined 350 other municipalities across the country in the Federation of Canadian Municipalities' Partners for Climate Change program in 2017, and has been steadily working ever since to reduce greenhouse gas emissions. The township has plans to reduce its corporate greenhouse gas emissions 49 percent from 2016 levels by 2031. They hope to reduce community emissions by 25 percent in that same timeframe.
Loyalist Township has also recently completed a Climate Action Plan which looks at mitigation and adaptation needs over the next several years. The plan will address changes they expect to experience in the community due to climate change. Part of that plan includes introducing one of Canada's first fully electric ferries providing service the community of Amherst Island. The township will begin operating the fully electric-powered ferry, Amherst Islander II, in spring of 2022.
To further help achieve their goal, Loyalist is in the design stages of creating a Sustainable Community Hub, which will be located on the existing site of the W.J. Henderson Recreation Centre in Amherstview.
"We're looking at replacing aging infrastructure in the aquatics facility and addressing some accessibility limitations that exist, as well as doing some mechanical upgrades that will result in significant greenhouse gas reductions for the facility," says Jenna Campbell, Loyalist Township's Manager of Engineering and Environmental Services. "We have done some modeling work and we believe that we can reduce energy savings upwards of 40 percent by employing various technologies. The plan is to design this to exceed existing energy standards and consider future climate risks."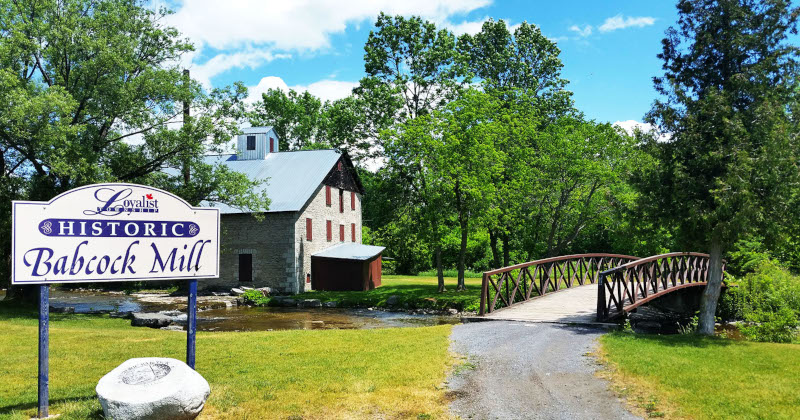 The goal is to eventually move the township's administrative center to the community hub, so that it can operate at net zero. "We realize reducing greenhouse gas emissions are a global issue and one little township can't do a lot, but we wanted to be a leader in that effort to show other municipalities in our region, and anywhere, that these things can be done," Bresee says. "Council decided that we would be aggressive in our emission reduction targets. We'd rather aim extremely high and try to achieve that, than to aim low and definitely achieve it."
The township has been working with community groups, the school board, and the Loyalty Leadership Council to find ways to reduce community emissions. "Community partners are doing things like planting trees, rewilding areas, providing pollinator gardens," says MJ Merritt, Loyalist Township's Economic Growth and Community Development Manager. "There's a lot of community work that is happening behind the scenes in order to meet a lot of these initiatives in our climate action plan."
Work is also being done to help make the community more walkable and bikeable, and therefore reduce the reliance on motor vehicles. Merritt explains, "We are currently in the process of undertaking an infrastructure master plan and a large focus of that, and something we are working very hard on right now, is defining opportunities for interconnectivity of our various communities and improvements to our sidewalk and bike lane networks to diversify our right of ways to allow safe use by people choosing active modes of transportation."
As Loyalist Township moves into the future, their focus is on making the community the best it can possibly be for years to come. Mayor Bresee shares, "I would say the biggest dream and goal for me is improving our commercial amenities and building our retail businesses, so we have the local shops and restaurants that people want. That will have more people walking and biking around the community. I think overall, that provides for a much more complete community."
AT A GLANCE
Loyalist Township, Ontario
What: A historic, forward-thinking lower-tier municipality; population 18,000
Where: Located at the end of Lake Ontario, near Kingston
Website: www.loyalist.ca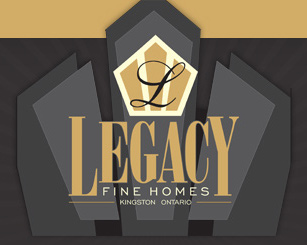 Legacy Fine Homes – www.legacyfinehomes.ca
At Legacy Fine Homes, our philosophy is simple; be the best!  Focusing on creating affordable homes and improving the quality of life for everyone.  We offer a wide variety of services tailored to your needs; we are here for you from initial project conception through to completion.  We invite you to contact us for more information.