The ambitious City of Oregon is part of the Toledo Metropolitan area of northwestern Ohio, and is Lucas County's largest suburb, at 28.5 square miles. It has five miles of shoreline along Maumee Bay/Lake Erie, and port facilities that service foreign and domestic cargo for shipment in the Saint Lawrence Seaway and the Great Lakes. The Port of Toledo began operations on the south bank of the Maumee River in the early 1800s and developed port operations on Maumee Bay in 1955. These operations continue in the northwest area of Oregon, today.
Lindsay Myers is Executive Director of the Oregon Economic Development Foundation – a public/private partnership that executes the marketing and economic development strategies for the city. They are governed by a separate executive board; 60 percent funded by the city, with the other 40 percent acquired by fundraising.
Myers notes, "25 years ago, our organization was formed because a group of company executives and the city council wanted a public/private agency that could move with the speed of business – but not have to deal with in-house constraints and confidentiality issues. The city does not have its own economic development department, however, everything we do (project management, incentives, negotiations, etc.) is in direct contact and accordance with the goals they want to accomplish."
R & R – Recruitment & Retention
For over a century, two major refineries, British Petroleum (BP) and Sun Marketing, have been among the city's largest employers. Buckeye Pipeline continues to have the largest pipeline distribution system in Oregon. And more positive news: several exciting recruitment projects are in full swing.
One significant new-build under construction in the city is an 850-megawatt, natural-gas-fired energy generation plant; one of the largest in Ohio, to date. The Oregon Clean Energy facility will employ 25 to 35 skilled chemical and mechanical engineering workers. Myers says, "What really helped us craft our message during the construction period is that this is clean energy – low emissions and CO2 load. The only thing they really emit is steam. That green component is very important to us as a community; that it is not detrimental to the environment or our lakefront."
The city is also working on a carbon copy of that plant, looking to build the same model with a different name. Same project partners, different financiers. Other projects are underway behind the scenes in the chemical and advanced materials production and manufacturing sector, but have yet to be announced to the public.
Technically, Oregon is a suburban city, so having a "nice makeup" of available property is what Myers terms a "God-given asset." She adds, "We have industrial land ready to go and under control, plus local tax incentives, such as abatement and tax increment financing. We also work directly with the State agency, Jobs Ohio, to provide additional incentives to companies."
Meeting with real estate brokers, site selection consultants, and property owners is an ongoing part of the recruitment process. On the retention side, a lot of leads come from existing businesses wanting to expand. The city welcomes those "bread and butter" deals because recruitment projects can take years, but with expansion projects the company already knows the makeup and the workforce, and can move ahead relatively fast.
Some city land is already served by heavy industrial infrastructure; roads, high capacity water and sewer lines, detention and retention ponds. Other property isn't serviced, but there is tax increment financing available for public infrastructure. Myers says, "We are also very good at bringing in other partners – gas, power, water – to help offset the costs. Of course, everyone wants something served on a silver platter, ready to go. But infrastructure is very costly, and what you put in may not serve a future client's needs. Most municipalities and counties can't take that calculated risk to invest millions of dollars on infrastructure, on spec."
The city operates two enterprise activities: water treatment and distribution, and wastewater collection and treatment. The enterprise funds are used for activities operated in a similar manner as a private business, with the intent that the costs of providing the services to the public be financed primarily through user charges. The cost of capitalizing the water and wastewater plants is subsidized with a voter-approved designation of approximately twenty percent of income tax revenues.
If you build it…
With a population that consistently hovers around 21,000, showcasing Oregon as a great place to live is an opportunity the city can't afford to pass up. They are strategically creating more parkland, walking and running trails, and building bike lanes and paths that connect the local, state, and national parks. The city is home to Pearson Metropark (320 acres), Maumee Bay State Park (1800 acres), South Shore Park, the Coontz Recreational Complex, and two municipal parks offering a wealth of recreation activities.
The Chamber of Commerce is promoting those facets of the community, and the school system is also a big player. The Oregon City School District includes two high schools, two middle schools, four elementary schools, and the region is also serviced by the University of Toledo, Medical College of Ohio, Lourdes College, Owens Community College, and Bowling Green State University – all within a half-hour drive of the city.
Oregon doesn't have a downtown core. But they're going to build one. "We just formed the Downtown Oregon Planning Committee and we're actively planning for that right now," says Myers. "This isn't something you usually hear, but we have an existing Big Box retailer that we are hoping/praying will announce they are closing shop, as they are doing across the country. We've identified their current site and the land behind it as the location to build "Downtown Oregon." We're trying to get creative with financing, and do it in phases with a residential, mix-use component. Taking a thoughtful approach to ensure we build an urban core that future Oregonians can buy into and support. There are a lot of 'ifs', but we want to be ready. When that big box closes, we're not going to see that most valuable real estate in our city crippled and abandoned."
The City of Oregon has a robust industrial network. Their refineries and gas plants make more energy than all the mid-west put together. Business is good, and residents are proud of the great quality of life. Myers tells it like it is, "What's unique about Oregon is that we were burst out of a 19th-century township model, and not incorporated as a city until 1958. That's why we don't have a traditional downtown core. We're a very talented, hardworking quintessential salt of the earth people in Oregon, but sometimes we like to be left alone, to just do our thing." Words to live well by.
AT A GLANCE
WHO: Oregon, Ohio
WHAT: A city of 21,000
WHERE: Toledo, Ohio Metropolitan area
WEBSITE: www.oregonohio.org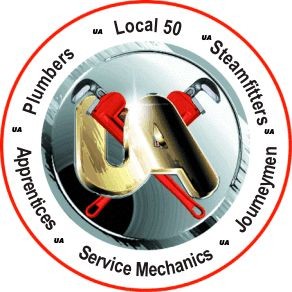 Local 50 Union – Local 50 of The United Association of Journeymen and Apprentices of the Plumbing and Pipefitting Industry is located in metropolitan, Toledo, Ohio. Its members provide plumbing, pipefitting, and HVAC (heating, ventilation, and air conditioning) services for the needs of homeowners, business, industry, and government installations throughout the twelve counties in Northwest Ohio. Local 50 has over 1,400 members. They are among the area's safest, most efficient, and most highly-skilled professionals in the industry. In addition the men and women of Local 50 are very involved in their communities, supporting the work of organizations such as: Habitat for Humanity, Old Newsboys, HEATS ON, Sunshine Children's Home, Dollars Against Diabetes, Alzheimer's Association, the Boy Scouts and many others. – www.ualocal50.com