CVP (Customer Value Partners)
Navigating change
Business View Magazine interviews Gus Vazquez, Vice President of Corporate Growth for Customer Value Partners as part of our focus on best business practices.
CVP (Customer Value Partners), of Fairfax, Virginia is a business and technology consulting company that helps its clients navigate change, overcome barriers and bottlenecks in their operations and technologies, and prepare for the challenges of the future. "We were founded in 2003," says Gus Vazquez, Vice President of Corporate Growth. "Our founder, Anirudh Kulkarni, was looking to bring a new mindset to consulting; to focus on strategic consulting, as well as operational consulting – helping organizations identify their strategic direction, as well as how they focus on operational improvements."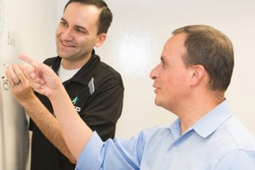 "That led to our name," Vazquez continues. "Customer Value Partners is really from Anirudh's vision – that we would be a highly-focused, customer-focused organization. We ensure that everything we do provides value to our customers and that our customers view us as their strategic partner; someone who is working to advance their overall goals as opposed to just coming in to generate revenue for ourselves."
In its early years, Customer Value Partners honed its skills working with commercial businesses, focusing on their operational strategies and managing and implementing their technology systems. The technology facet of its business grew over time, and, today, about 85 percent of its work is centered around technology innovation. "The remaining amount is back to our core roots around strategic operations consulting," Vazquez says.
Customer Value Partners has also moved most aggressively into two additional markets: government and healthcare. "Healthcare includes work in government health agencies, as well as private sector health organizations," Vazquez explains. "Our other focus is in supporting national security organizations within the federal government agencies."
Customer Value Partners has 300 employees. Its main office is in Fairfax, with satellite offices in Columbia, Maryland and Towson, Maryland, as well as staff in San Antonio, Texas, Norfolk, Virginia, and Harrisburg, Pennsylvania. "We go where our customers need us to go," says Vazquez. "We provide services throughout the U.S."
Vazquez reveals that, these days, the company is significantly focused on IT modernization. "Many of our customers are running on antiquated systems or outdated technology," he reports. "So, there's a big need to help them modernize these systems. That includes a variety of services: cloud migrations, bringing in open source technologies. We're trying to get some of our customers into a situation where they can decommission their older technology and take advantage of some of the new technologies, things like robotic process automation."
Vazquez explains that when talking to prospective clients, Customer Value Partners helps them identify some of the issues they are having problems with, as well as the technologies that can help solve them. "A few years ago, we established our Centers of Innovation," he recounts. "They focus on evaluating new technologies and identifying the key business areas where they apply. And then we go out and build prototypes and services around that. So, many times, when we meet with our customers, we're not only able to talk to them about what new technology can do, but we're also able to show them what that new technology can do. That helps the customer conceptualize where they can incorporate this new technology. For example, federal customers are beginning to see that there's a cost driver that needs to be addressed, so a lot of our work is about cloud migrations and IT modernization because that helps drive down costs."
CVP is also responding to the growing need for cybersecurity. "Our customers are very concerned about their security posture and how they manage their security capabilities. So, we've been growing our security services to help them build secure systems as well as secure networks and environments."
Another area of concentration is healthcare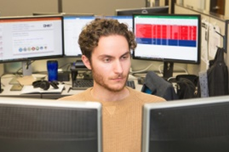 analytics. "Because of the changing demographics in the country; because of the costs of healthcare and being able to manage that; because healthcare can often have fraud, waste, and abuse; we've been putting together services that deal with identifying the optimal healthcare capabilities and mechanisms, as well as the best quality of care that you can find out there."
Vazquez believes that Customer Value Partners stays ahead of the competition by continually investing in emerging technologies and solutions. "We invest, not just in where we're at today, but where technology is going in the future," he states. "We're investing in robotic processing automation because it's a very nascent area, but one that we expect will continue to grow. And because we make these investments in technology that is new now, but will probably be mainstream within a year or two, that helps differentiate us from our competitors."
He also maintains that CVP's culture of diversity, as well as its core values of client focus, individual responsibility, integrity, and respect, help distinguish the company from the competition. "That's been very important for us," he says. "It allows us to attract a very diverse and talented pool."
"I've never seen a culture quite like CVP's," adds Mark Feldman, Director of Marketing and Communications. "There are some companies that claim to embrace a culture by hanging up a plaque, somewhere, or perhaps a poster in the lunchroom. But what CVP does is embrace it every step of the way.  That includes how we recruit people, so we know if they will fit the culture from day one, and making sure to help develop them throughout their career at CVP." It's no wonder, then, that last year, the company was cited by the Washington Post as one of the best places to work in the D.C. area.
Feldman also says that, unlike some of the competition, which he characterizes as "tech shops," Customer Value Partners approaches everything from a business problem point of view. "At its core, every one of our clients has a problem that they need a solution for," he avers. "So, we look at what the problem is, and many times, we see that a tech project is really a people project. We focus on the people, the internal operations, and what that outcome might be, and how it ultimately will affect the public if it's a government client or a commercial healthcare client. So, technology plays a role. It's key, but it's not the only part of the solution."
Going forward, Vazquez says that the company hopes to build on its recent successes. "The last few years have been very good for us," he relates. "We've had great growth. This past year, we've hired about 160 staff members and we're looking to continue that. We're in the right sectors – the country is focused on healthcare and national security. They're two of the sectors that will continue to grow the most over the next five years, so we're certainly in the right markets.
"We view that there will be this critical juncture, with older technology that does have to be retired, and our services around IT modernization and cloud come very strongly into that. We're expecting that five years from now, we'll be a half-billion-dollar company that provides services to both government and commercial clients. So, we're looking to grow as a professional services firm and partner with our customers."
Check out this handpicked feature on Development Group, Inc. (DGI) – Approaching IT differently.
AT A GLANCE
WHO: Customer Value Partners
WHAT: A strategy and technology consulting company
WHERE: Headquarters in Fairfax, Virginia
WEBSITE: www.cvpcorp.com

Subject 7 – Subject7 is a scalable, Software as a Service (SaaS), cloud-based, test automation platform designed to author, maintain, and run test cases for software applications.  As the company of choice for federal and commercial clients, its suite of tools offers valuable resources for more strategic activities, while increasing resource productivity and operational efficiencies. – www.subject-7.com