Condron Homes
Made in America
Business View Magazine interviews Corey Condron, owner of Condron Homes as part of our focus on best practices in home construction.
Corey Condron, owner of Condron Homes, is a third-generation homebuilder in the Spokane, Washington area. His grandfather had started in the business in the mid 1960s, and his father, Craig, followed suit in the early 1970s, with Corey working summers, through high school and college, on framing crews. In 1991, Corey graduated from Washington State University with a Construction Management degree and worked briefly for a large commercial construction company, before returning to his dad's company. "I ended up joining my father in 1993," he recounts, "working for him as a superintendent and working my way up the ranks to the point where I purchased the company from my parents on Jan. 1, 2008 – right when the bottom fell out."
Corey reports that, at its height, Condron Homes was building over a hundred small, starter homes a year within a 20-mile radius around Spokane. "We hit our maximum in 2007, right before the crash, at 218," he says. Although his father had already retired from the company and moved into land development, Corey credits his parents' financial support for keeping the company afloat during the downturn. As the housing market slowly began to rebound, Condron Homes altered its business model to better fit the changing economy and demographics, and today the company builds a smaller number of custom and semi-custom homes, only.
"We have our stock plans that we can start with; we can also design from the ground up," Corey says. "The majority of our sales are pre-sales, so the customer is very involved throughout the entire process – from designing the home, to picking color and style. We will do anything our clients want to do. Empty nesters are the largest share of our clientele, right now. We specialize in a high level of quality and high level of service, and that clientele appreciates both of those attributes. They might have been through it before in their younger years, so they're an educated clientele."
Condron Homes maintains a staff of ten employees, one of whom is Corey's sister who is retiring after 20 years with company; another is one of Corey's daughters, recently hired to replace her. "I want to keep my company small enough to be flexible with the cycles of the market," he explains. "I don't expect it anytime soon, but you've got to be prepared for another downturn." Another way in which Corey plans for any possible worst case scenario is having six of his ten workers capable of pitching in if there ever becomes a need to eliminate any subcontractors because of cost. "I have a little excavating crew, carpenters, and a couple of pickup labor guys. So, we have the ability to use our own employee force to build parts of the house, and I can keep my company whole."
In fact, it's highly unlikely that Condron Homes would ever actually have to part ways with any of its contractors or subs, some of whom have worked with Corey, his dad, and even his grandfather. "When I say we go back three generations in my family in this homebuilding industry, we have business partners that go back generations, as well," Corey declares. "So, we have long-term business partners who have been in place for years and years. We don't switch, we don't bid every job, we don't hop around unless we're required to."
In 2013, Corey says that his company made another business
modification, after he was inspired by a news story he saw on Diane Sawyer's "Made in America" series on TV. It was about a Montana home builder, Anders Lewendal, who was using only domestically produced products in an attempt to increase the number of American jobs. "We made the switch when we got the notion to push American made products," Corey remembers, "and we molded our company image and identity around it. We've gone down to a pretty small detail to what's being provided in these products and where they come from. For example, we dissected what was involved in putting a window together and found out that the screws were being imported from China. So, we asked to use American made screws."
"Building new homes with American products will positively impact our local and national economies and it is something our customers will take pride in for years to come," he adds. In one particular case, however, Corey found that he had no choice but to continue using Canadian wood, after determining that American-harvested southern pine was too soft to use in construction. "I won't compromise the quality of our homes just to say they're 'all American made,'" he avers. "I turned back to the Canadian product because it was a much higher quality product."
That attention to quality has clearly redounded in the company's favor. "We get a high percentage of repeat customers and referred customers," Corey says. "We have loyal customers who are building second- and third-time homes with us. And the real estate community seeks us to take care of their clients because they know that they are going to be very well taken care of."
Going forward, Corey says he would like to continue to try and meet his 50 house per year goal. "We're structured for 50 high quality, high serviceable homes and I don't plan to make any changes from that," he asserts. What he would like to do is add to the company's acquisition and development of its own land, relying less on other developers for the purchase of lots. "I would like to tell you within five years that we have full control to meet our 50 house goal for all three neighborhoods that we might be building in by then; meaning that we purchased the land, developed the plot, and are building homes within the plot – from the purchase of the raw land to a finished neighborhood."
And of course, whenever practicable and economical, Condron Homes will to continue to build with all Made-in-America products.
Check out this handpicked feature on Faulkner Perrin Custom Homes – Impressive versatility.
AT A GLANCE
WHO: Condron Homes
WHAT: A custom and semi-custom homebuilder
WHERE: Spokane, Washington
WEBSITE: www.condronhomes.com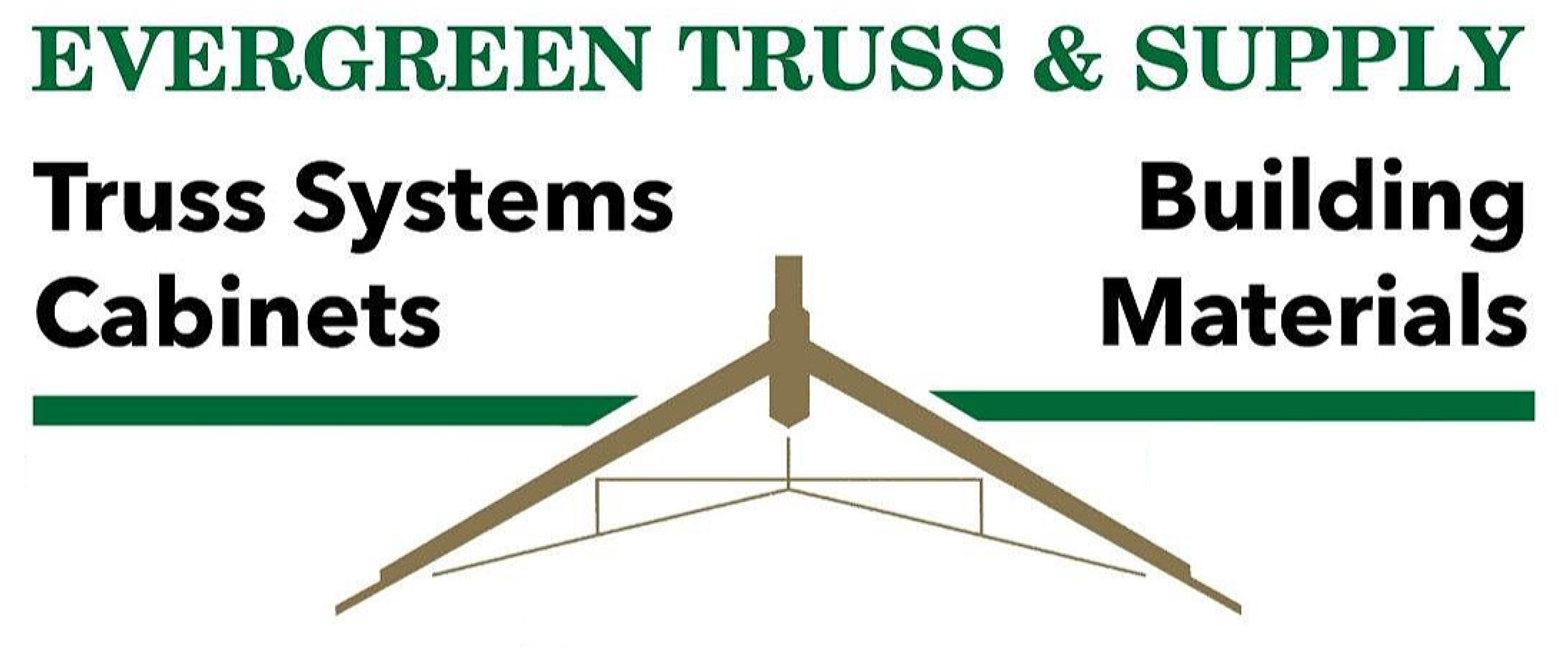 Evergreen Truss & Supply – Established in 1987 in Deerpark, Washington, Evergreen Truss and Supply provides truss systems, engineered wood, cabinets, and building materials. – www.e-truss.net