With a population of about 70,000, the City of Cedar Park, Texas, is located about 16 miles northwest of Austin, the state's capital. Cedar Park is an extremely vigorous and growing municipality, as attested to by its Director of Economic Development, Phil Brewer, who takes some umbrage when people refer to Cedar Park as merely a bedroom community of its much larger neighbor to the south. On the contrary, Brewer stresses, and rather persuasively, that in order to become the type of full-service city that its elected officials envision, there needs to be a balanced growth between its residential and commercial aspects. He then goes on, in great detail, to outline the many new developments and investments over the past several years that have put Cedar Park on its current, steep growth trajectory:
"Since 2011, Cedar Park has added over 15,000 new residents, representing a 30 percent growth rate over that period of time," he begins. "The city has nearly doubled its property value from $3.5 billion to almost $7 billion. It has has seen its sales tax revenues increase from $13.5 million to over $22 million, last year, and the projection is that, this fiscal year, that number will increase to about $24 million. We've permitted more than three million square feet of new, non-residential developments, and we've also permitted over 5,300 new residential units.
"In 2007, the Cedar Park Regional Medical Center opened; it's a 260,000 square-foot, full-service hospital that immediately added two, 80,000 square-foot, medical office buildings. And then, a year and a half ago, we recruited and worked with a group of pediatric physicians that were all associated with Dell Children's Hospital in Austin for a pediatric specialty center right next to the hospital – and that's a 75,000 square-foot building. So, our health and medical community has grown to encompass and occupy over 600,000 square feet of space throughout the city, and we've got a growing healthcare and medical industry in town.
"In 2005, we hardly had any shopping, whatsoever. Since then, we have put on the ground over a million and a half square feet of retail space: 1890 Ranch, a 900,000 square-foot center; the Town Center retail development, which is a 250,000 square-foot development that's anchored by a Costco; and our latest, big retail project being developed by Endeavor Real Estate, called The Parke. It's a 380,000 square-foot retail center, anchored by Whole Foods' new 365 Store concept. This will be the first 365 Store in the State of Texas. It will also be anchored by Nordstrom Rack, DSW Shoes, Dick's Sporting Goods, Field & Stream, Old Navy, Michael's, Cost Plus, Marshalls, etc. We're looking at a grand opening of that whole complex mid-April. That's why our sales tax dollars have grown so much – because we brought in some of these large retail developments that throw off a lot of sales tax in the city.
"The crown jewel of the city is the Cedar Park Center, whose naming rights were recently sold to H-E-B, so now it's the H-E-B Center at Cedar Park. (H-E-B Grocery Stores is a privately-held, supermarket chain based in San Antonio, Texas, with more than 350 stores throughout the state, as well as in northeast Mexico.) It's a 181,000 square-foot, $55 million, multi-purpose events center, anchored by the Texas Stars, which is the AHA affiliate of the Dallas Stars hockey team, and the San Antonio Spurs NBA D-League team, the Austin Spurs. Both of them play all their home games at the Cedar Park Center and both of them, since playing in the Center, have won the championship in their leagues. It seats approximately 6,800 for hockey and goes up to 9,000 for concerts. Typically, there are over 150 events a year at the facility, and over three million people have attended events at the Center since it opened in 2009.
"On the job side, we've been very successful in bringing new jobs into the community. Some of the companies that reside here and provide jobs are National Oilwell Varco, which is a large oil and gas company headquartered in Houston. Another company is Fallbrook Technologies. In 2012, they relocated their corporate headquarters from San Diego to Cedar Park. Two years ago a company called Voltabox that specializes in the manufacturing of lithium batteries, built a 22,000 square-foot facility. They'll be doubling the size of their building in 2017.
"This past year we relocated the headquarters of Comprehensive Healthcare Management. This project will create about 50 full-time jobs with an annual payroll of about $2.4 million. Another project that will be breaking ground here, soon, is a company called Swagelok – they're a distributor of gas and liquid measurement devices, fittings, and regulators. They're relocating from Austin. They will be constructing a 30,000 square-foot distribution, and sales and service facility, and will employ 25 people with an estimated payroll of about $2.5 million a year.
"And then, American Constructors, which is a large general contractor, leased 12,000 square feet of space in the Presidio development, where they have relocated their administrative operations. They're creating 75 jobs with an average salary of about $80,000 a year. We closed out the year with a company called Revenue Cycle, Inc. They are a leader in the medical and radiation oncology business and they're moving their headquarters here, along with their billing and consulting services, taking a 30,000 square- foot building that's already being built. They will employ about 114 people with an estimated, annual payroll of about $5.8 million.
"One of the things, over the years, that we struggled with is the fact that we're seeing all this activity but we didn't have a lot of space available on the ground. There aren't a lot of empty buildings sitting around Cedar Park and about 90 percent of the requests for proposals we've been receiving over the last few years are looking for existing space – something they can get into relatively quickly and be up and running in 60 or 90 days. So, over the last couple of years we've been working really hard with some developers to come in and build some spec space. TIG Real Estate began construction the first part of last year on two spec buildings – a 25,000 square-foot, and a 30,000 square-foot in the Scottsdale Crossing development. The 30,000 square foot building is the one that Revenue Cycle is purchasing; for the 25,000 square foot building, we've got two or three strong candidates looking at that project, right now.
"And we've got a couple of other developments that are moving forward – one is the Presidio development being developed by Riverside Resources. It is the first, true, mixed-use development in Cedar Park. It has a residential component, a retail/restaurant/commercial component, as well as an office component. They're building a two-story, 25,000 square-foot office building. American Constructors leases the top floor and they've got plans to do another 50,000 square-foot office building. They've broken ground on the 320-unit residential piece, which is kind of an urban loft concept unit with ramp parking. And then there's about 20,000 square feet of retail and restaurants, as well as a pad site reserved for a hotel. A group called Industrial Group Southwest has broken ground on the first of two buildings in the Brushy Creek Corporate Park, and they'll be building over 230,000 square feet of spec, office, and logistic space on 16 acres in that development. The first building is 106,000 square feet, and that building should come on line in early spring.
"On the redevelopment side, there's a 40-acre development on Bell Boulevard, the main thoroughfare through Cedar Park. We had multiple studies done on it over the years and all of them came back with rather large price tags on them. So, about a year ago, we decided to break it up into some smaller pieces. We're taking the southern part of Bell and starting a redevelopment project that will be a true mixed-use development. We've got some parkland in there that the city owns and we're working on the acquisition of some of the other pieces of property. We've already done the design on the relocation of a road and we'll probably be starting construction on that road, sometime later this year.
"We've got another redevelopment project that has a further-out timeline. Two years ago, we bought an active quarry that was in the middle of our city, from Austin – 214 acres. In order to get that project, we ended up having to extend the lease of the current tenant in the quarry – Ranger Excavation. Their lease expires in 2023. But, we set aside some dollars to do the Phase Two Environmental Assessment of that property. Once we have that in hand, we'll probably start putting out some RFPs with some planners and engineering firms to come up with a plan. It's a large tract. I think it can be a very special and unique development in Cedar Park, someday, but there are a lot of things that have to be done, prior to that point."
Brewer is cognizant of the fact that being so close to Austin has been a big advantage for Cedar Park and a large reason it has grown so large, so quickly. "If we were out in the hinterlands, we certainly wouldn't have seen this kind of development," he admits. But he believes that the city has other assets that have helped attract new businesses and residents to it. "We've got a great school system – the Leander Independent School District – and it has helped drive up growth," he says. "When we have high tech companies that are looking to relocate, most of the time, these folks have children and they understand the value of a good education and they tend to migrate to those areas that have outstanding school districts." Also important is Cedar Park's highly educated workforce. "Over 40 percent have a college education – a Bachelors Degree or higher," he adds.
Brewer also believes that the city's growth will only accelerate in years to come. "75 percent of the workforce leaves this community every day to go to Dell or Apple or the other high tech companies located in this northern ring around Austin, just south of us. And as the traffic in Austin continues to grow, and the area continues to grow, and it becomes a little bit more of a challenge to get from Point A to Point B because of road congestion, we're already starting to see companies that may have a presence in Austin, when their lease expires, start looking at where the majority of their employees live. And they tend to start coming out to this area to be closer to those employees."
If Brewer is correct, and past is prologue, Cedar Park, Texas can look forward to several more years of explosive growth. "We're a very attractive community for companies that are either looking to relocate from out of state to the greater Austin area, or are already down in Austin and looking to get a little bit closer to where their employees' base is," he avers. "And that seems to drive them a little bit further north and up this way."
And, as far as Cedar Park is concerned, all are very welcome.
AT A GLANCE
WHO: Cedar Park, Texas
WHAT: A city of 70,000
WHERE: Central Texas
WEBSITE: www.cedarparktexas.gov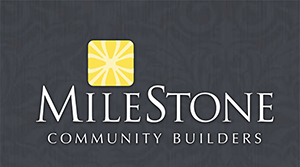 Milestone Community Builders – With over 100 employees, MileStone Community Builders has grown into Austin's largest privately-held homebuilder, having built thousands of homes for Central Texans. Along the way, the company has been recognized both locally and nationally for its innovative growth and quality product. – www.mymilestone.com
Industrial Group Southwest – Industrial Group Southwest, LLC ("IGX") is a fully-integrated real estate operating company that acquires and develops business parks and buildings for business space, industrial, distribution, and manufacturing users. These buildings are available for sale or lease. The company operates in the Southwest United States and Northeastern Mexico. – www.igsouthwest.com