Business View Magazine interviews JC Risewick, President of the Seneca Companies as part of our focus on best practices in the petroleum services sector.
Seneca Companies, Inc., a family business in the petroleum services industry, was founded in Des Moines, Iowa in 1972, by Chris Risewick, father of the company's current President, JC Risewick. "He was looking for a job to help put himself through college at Drake University," JC recounts. "My grandfather was a manufacturer's rep for OPW, which is a company that makes nozzles and other hardware for the gas station industry. He got my dad connected with a friend of his that was starting a company and needed a sales rep. So, my dad took the job as a sales rep and then the person that he started with had a non-compete issue and got a cease and desist letter. They hadn't sold anything yet, but they had a couple of good product lines. So, the guy asked my dad, 'Well, do you want to keep trying to make a go of it?' And my dad said, 'Sure.' And he never made it back to college, after that.
"He started the company selling nozzles and other parts and pieces out of the trunk of his car," JC continues, "and gradually decided that, to grow, it had to do more than that. So, he hired some service people, some construction people, built some relationships with some key customers here in Iowa, and started doing physical construction work for them. From there, the company started growing organically along with some of these large customers. Products and services that we had been outsourcing, previously, were not necessarily getting the customers' needs met to their satisfaction, so, we decided that we could do it better."
Over its four-plus decades, Seneca has expanded its capabilities and evolved into a unique, multi-faceted service provider, offering its customers "the complete solution." "The result is we have an environmental consulting division; we have a waste solutions group that does high pressure water blasting, line jetting, fuel polishing, and other things for the industry in terms of a cleanup perspective," says JC. "We also build remediation systems that will clean up underground contamination. We have an automotive service equipment division that installs lube systems, hoists, air compressors; anything that's in that back room when you take your car to a dealership to get it serviced, we sell, install, and service."
"Gas stations are our customer base," JC insists. "Everything that we do is centered around the gas station industry. So, when we construct a gas station, we do the due diligence work and the property transfer. When a customer of ours is looking to buy a property, or a number of properties, they want to know what was previously on the property, what potential liability they may have from an environmental perspective, and what they might be responsible to clean up before they buy it. We can do that research for them. We can also clean up and remediate the site, before they buy it. From there, we can build a gas station from a greenfield space, up – not just the fuel system, but the whole store, as well. And supply them with parts and pieces and service."
JC believes that this horizontal integration of the company's divisions is what differentiates it from the competition. "We truly are the only game in town that does all of the things that we do," he explains. "So, we may compete with another construction company that may only do the construction piece – they don't do the environmental, they don't do the site remediation, they don't do the cleanup, they don't do the service, they don't sell the parts and pieces. They tend to be a little bit more niche than we are. In the United States, where we compete on a national level, we're one of the top five distributors of the products that we sell and, at the same time, one of the top five construction companies in the gas station industry."
Today, the Seneca Companies' 400 employees cover the whole Midwest, from the Rocky Mountains all the way to the Appalachians, with branches in the following locations: Des Moines, IA, Davenport, IA, South Sioux City, NE, Grandview, MO, Oreana, IL, Tulsa, OK, Denver, CO, and Nashville, TN. Its divisions include: Fuel Systems, Waste Solutions, Remediation & Process Controls, Environmental Services, General Contracting, and Automotive and Commercial Equipment. "About half of our company constitutes our construction people," says JC. "And we have about 75 service technicians; all they do is service gas pumps and other things on a 'C' store site."
JC reveals that he intends to continue the
company's entrepreneurial business model by expanding its automotive equipment service division. "We've been doing that for probably 20 years, but primarily in the state of Iowa over that period of time," he says. "We're expanding that out across our geography and we're going to add a commercial component. Most of the work that we've done over 45 years has been in retail petroleum convenience stores; we're going to expand that out into commercial petroleum – trucking companies that have private gas stations on their sites, putting our automotive service equipment into their heavy duty repair centers."
In fact, entrepreneurship in the Seneca Companies extends to all its employees. "We are always looking for new ways to grow and develop the business, so we encourage our employees to be entrepreneurial," JC stresses. "Somebody comes to us with an idea – general contracting is one of those examples. We got engaged into that space about two years ago. It came as a result of somebody in the field talking to a customer, identifying a need the customer had and saying, 'I think we can do this.' We've built 15 stores, this year, from the ground up and that's something we hadn't done previously."
"We have all these divisions and then we have branches within those divisions, and all the branch managers and division managers run it like their own business," says Marketing Director, Jodi Solomon. "Yes, the whole company is owned by the family and there are VPs and people of that nature, but they are responsible for their branch because every demographic is a little different in its needs, and they have to be in touch with their market and what's best for their business." "From my family's perspective, that's something we want to make sure we continue to do, no matter how large we continue to grow," JC adds.
Solomon believes it's those employees – many of them long-term – that make the Seneca Companies experts in what they do. "We have people who really know this business," she says. "We have people that have been here almost from day one and they stayed with Seneca because it's a great place to work. They've been able to be entrepreneurial and they've been supported in their careers. And they're able to give customers the right solution for their problems. People like doing business with us because they're going to deal with the same people a lot of the time."
Going forward, JC says he would like to see a company growth rate of between 10 and 15 percent, every year, with expansion into other territories, more employees, and further diversification. "We would look to expand into areas we haven't yet thought about, such as electric vehicles, for example," he muses. "We'd supply charging stations, install and service them, and help to figure out how to monetize them."
Another more immediate market will be the installation and servicing of updated credit card readers at gas stations across Seneca's territory. "The credit card companies mandated that by October 2020, all gas pumps will be required to have a chip reader inside of them," says JC. "Nobody's going to go to jail if they don't do that, but the liability shifts from the credit card company to the retailer. And we're pretty well positioned to help our customers meet that deadline."
AT A GLANCE
WHO: Seneca Companies
WHAT: A multi-faceted service provider in the petroleum services industry
WHERE: Des Moines, Iowa
WEBSITE: www.senecaco.com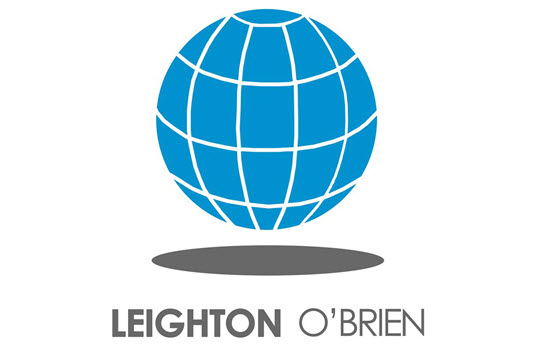 Leighton O'Brien USA – Leighton O'Brien is a global market leader in leak detection, wetstock management, and fuel polishing technologies for fuel networks. The company's software and field technologies not only reduce the environmental risk of leaks from underground fuel tanks, but minimize fuel losses, enhance fuel quality, optimize maintenance outcomes, and increase profit margins. Established in 1995, Leighton O'Brien has grown to 57 service distributors operating in 19 countries. Its customers include global industry leaders such as ExxonMobil, Chevron, Caltex, BP, Woolworths, 7-Eleven and Sheetz. – www.leightonobrien.com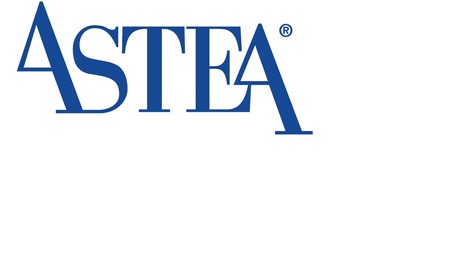 Astea International – Astea International is a global provider of end-to-end service management software solutions that offer all the cornerstones of service lifecycle management, including customer management, depot repair, service management, asset management, warranty management, forward and reverse logistics management, and mobile workforce management and optimization. The company services a wide range of sectors including Medical Device & Diagnostics; IT/High Tech Equipment; Imaging/Copiers/Office Equipment; Industrial Equipment; Scientific & Technical Instruments; HVAC; Process Controls & Instrumentation; Construction; Point of Sale Equipment; Telecommunications; Food Service Equipment; Fire & Security; Professional/IT Services; Property/Facilities Management Services; and Gaming/Leisure Equipment.  – www.astea.com

Holmes Murphy & Associates – Holmes Murphy & Associates, Inc. provides risk management and insurance brokerage services, including property and casualty, employee benefits, claims process consulting, surety bonds, international coverage, loss control, claims administration, information security, and personal lines. The company serves clients in agriculture, alternative risk insurance, architecture and engineering, construction, convenience stores and petroleum distribution, education, financial, healthcare, law, lodging, small business, transportation, and wind/renewable energy industries, as well as dealerships and public entities. – www.holmesmurphy.com