Business View Magazine interviews Deric Massie, VP of Operations of the Martin Management Group as part of our focus on best practices – American businesses.
The Martin Management Group is a family owned and operated, national dealer group, headquartered in Bowling Green, Kentucky. Founded in 1985, by Cornelius A. Martin, the company began with a single Cadillac-Oldsmobile dealership, and today, has a national geographic footprint with 18 locations across six states: Kentucky, Tennessee, South Carolina, West Virginia, Ohio, and California. The Group employs over 400 sales and service professionals and represents the following brand automobiles, motorcycles, scooters, and off-road vehicles: Audi, Chevrolet, Honda, Subaru, Kia, Ford, Dodge, Jeep, Chrysler, Ram, Mitsubishi, Hyundai, Genesis, Audi, Volkswagen, Piaggio, Vespa, Arctic Cat, Victory, BMW Motorsports, and Harley-Davidson.
Deric Massie, Vice President of Operations, says that in its earliest days, Martin built most of the Group's dealerships from the ground up. "But in the last eight to ten years, it has been acquirement," he relates. However, when the Group does acquire an existing dealership, it generally makes significant improvements to the facility and/or the existing business. For example, this past February, the Group decided to build a new, multi-million dollar, state-of-the-art facility in Bridgeport, Virginia for two dealerships it bought in 2014 – Clarksburg Audi and Volkswagen – both of which will be moving into their new digs by the end of the year.
Bridgeport was chosen because it was believed to be the best location to serve the two import franchises' existing customers, as well a place where the Group could provide much needed jobs. Thinking about its customers and serving its communities are both facets of the Martin Management Group's ethos. "The company truly cares and gives back to every community where we're located," says Massie. "It's about the car deals, as well, but the community ranks right there with it. It's as important as our day-to-day operations to take care of the communities that support us and have supported us for all these years."
That support probably came in handy during the Great Recession when the Group was hit with a double whammy – a tanked economy coupled with the demise of the Saturn brand. "Saturn going out of business had a huge impact on this company," says Massie. "We lost all of our Saturn points at one flip of the switch. But we were able to back up, spin move, and put some other brands in those empty Saturn stores. And we're going to continue to grow. In Bennettsville, South Carolina, we acquired a Honda store and then, this past year, we acquired a Ford store in that market. We've got a new point and KIA facility under construction, currently, in Dayton, Ohio."
Growing its internal operations is just as important to the Group's future as growing geographically. "Our president (Chadwick Martin, Cornelius' son) is not scared of technology and change, so we stay on the cutting edge of internet sales and how the public wants to buy cars. We do a lot of our business via phone and internet. It's not 'push a button and buy a car,' quite yet, but we're working on some avenues that would make that a lot closer to a reality. Our marketing budget across the company is majority digital."
Another internal change, according to Massie, is a pilot program across the company to implement non-commissioned pay plans. "Customer service is more important," Massie asserts. "The pay plan drives the outcome, so that keeps the salespeople aligned with our goals."
Now in its 27th year, the Martin Management Group is one of the most successful and respected automobile retail organizations in the nation. It has consistently been ranked in the Automotive News Top 125 Dealership Groups as well as Black Enterprise Magazine's annual Top 100 Minority Dealers in the Nation. Its customer retention and satisfaction rates consistently exceed the national average.
No doubt, this is one automotive company that will continue to ably represent its many brands, serve and service its many customers, and, as Deric Massie declares, "stay very active and very engaged in the communities where our dealerships and businesses are located, from South Carolina all the way to California."
AT A GLANCE
WHO: The Martin Management Group
WHAT: An automobile retail organization
WHERE: Headquarters in Bowling Green, Kentucky
WEBSITE: www.martingp.com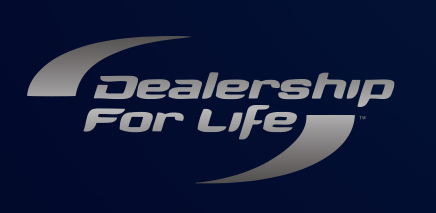 Dealership For Life – Dealership For Life is the most comprehensive automobile marketing and loyalty program in the country, today. Since 2004 Dealership For Life has assisted dealers in creating custom programs to brand their businesses, administrate their programs, train their staff, and produce retention and sales/service profits that set new standards in the industry. With territory exclusivity, Dealership For Life provides a competitive edge over other dealers with programs designed to drive customer interest and loyalty. – www.dealershipforlife.com