Value Partners Investments
Taking the fear out of investing
Business View Magazine interviews Gregg Filmon and Steve Norton of Value Partners Investments for our series on Fastest Growing Companies in Canada.
Starting up a business in a market dominated by the big banks and multi-billion-dollar mutual fund companies would be more than enough to cause family and friends to question your sanity.
Considering the long odds and the countless failed companies littering the financial services landscape, there would have to be some ultra-compelling reason to convince your loved ones not to call a team of mental health experts to haul you away for extensive therapy. Luckily for Gregg Filmon, he had that compelling reason.
Back in 2006, the now-president of Value Partners Investments (VPI) had spent nearly a decade in the industry. He shared the same view as Jim Lawton, a veteran independent financial planner, that investors needed a firm where advisors invested their own money alongside theirs, was open and transparent about all business decisions and always sought to reduce fees, find efficiencies and reward long-time clients. "That was the vision when Jim hired me and his son, Paul, (VPI's chief operating officer)," Filmon says. "There were two us at the start that drafted the business plan and we've been executing on it ever since."
It wasn't long before they were joined by Steve Norton, now VPI's Executive Vice President. He and Filmon had worked together previously at one of Canada's largest mutual fund companies.
"Gregg left to start Value Partners and asked me to join him," Norton recounts. "I lived in Toronto at the time and thought he was crazy to start a mutual fund company in an ultra-competitive industry – in Winnipeg, no less – unless we were going to do some things very differently. There were tons of investment companies and more mutual funds than actual stocks out there. So, we stepped back and asked, 'Would we want to be a client of any of these businesses?' The answer was 'Yes,' but there were things we wanted to change."
Chief among them was transparency, something the VPI brain trust has worked very hard ever since to put front and center. "When you give money to an investment company, you want them to tell you what you own, why you own it, when you've made money and when you haven't. The industry wasn't doing that," he explains. Value Partners immediately unbundled its mutual funds, alerting clients how many shares they owned in individual companies and what kinds of dividends they were being paid.
That wasn't particularly sexy – or marketable – in the beginning, but it slowly grew on people and it's now a vital part of VPI's DNA.
Most of the company's more than 30 full-time employees work at the Winnipeg head office, while the rest work out of Toronto. In Winnipeg, they are joined by three to five co-op students from the Asper School of Business at the University of Manitoba and a few summer students, too. Together, they serve more than 20,000 clients across Canada. Nearly half of that client base is made up of households with account minimums of $500,000, which is more than 10 times the industry average. The corollary of that is Value Partners has established itself with older, more established investors.
"In the beginning, you have to make a decision about the types of advisors you're going to work with as a company," Filmon avers. "Most of our competitors want to work with every advisor and end up having every product in the world. We want to work with the best advisors in the country because they have the best clients. So, we don't have 300 different products. We have a small handful of pools that we believe are best suited for those people to achieve their goals. Transparency, combined with good investment decision making, good communication and working with great advisors, has led us to our level of success that we have today."
So, what kind of success is he talking about? Just 12 years after hanging up their shingle, VPI has amassed more than $2.5 billion in assets under management. It has been recognized by, among others, Profit magazine on its annual list of Canada's 500 Fastest-Growing companies. According to its criteria of five-year revenue growth, Value Partners has qualified for the last three years. Last year, it was ranked No. 369 with growth of 140 per cent.
Along the way, VPI has created more than $650 million in wealth for its clients. In fact, its Canadian Equity Pool was recently ranked No. 1 over one, three, and five years by Morningstar Canada, ahead of those aforementioned bank and industry giants. And the better the company does, the more it benefits from the most valuable form of marketing – word of mouth.
"If we make good investment decisions and keep clients informed, they respond by introducing us to other people," says Filmon. "We have a mantra here of speaking plain language. If you need $50,000 a year of income at age 65, there are only a few options. Putting the money under your mattress is one, but not a good one. When we say it's about working one-on-one and being accountable, it sounds boring and old school but in this industry, that's innovative as hell."
Of course, no company is an island and Value Partners and its people are active throughout the community. That involves coaching hockey teams and baseball teams and helping out with Christmas toy drives for the underprivileged. Staff members even donned their tool belts at the Habitat for Humanity build that former U.S. President Jimmy Carter and his wife, Rosalynn, were a part of last year in Winnipeg.
Filmon is also on the board of Winnstock, an annual battle of the bands competition that has raised nearly $1 million for a number of local charities over the last decade. (He has also been part of the winning band on two occasions, fronting '80s cover band, Sound Advice, on guitar and lead vocals.)
"We are very supportive of all of our employees' efforts to leave the world a better place and strengthen our communities," says Filmon.
Community involvement has been a part of Filmon and Norton's lives since they were kids and they both followed the strong examples set by their mothers. Norton's mom, Ev, for example, worked with pregnant teens, while Filmon's mom, Janice, had a lengthy history of volunteerism before being named Manitoba's Lt. Governor in 2015. "We try to instill that culture of giving back at Value Partners and it pays huge dividends," Norton says. "Our staff loves getting involved and helping people."
Looking toward the future, the company's top priority is to continue making money for clients, as well as attract new advisors and clients and help them make good investment decisions. In today's uncertain economic and political environment, many people are understandably reluctant to invest. But Filmon believes that mindset prevents them from increasing their ownership stakes in great businesses and growing their wealth even faster. He points to the financial crises of a decade ago, which prompted many investors to sell their shares in rock-solid companies such as the Bank of Montreal, Tim Hortons, and CN Rail – locking in paper losses – because they got nervous when the stock market stumbled.
"Panic ensued," he recalls. "They sold and lost hundreds of thousands of dollars on a million-dollar investment. We believe if they had understood that the line-ups at Tim Hortons were just as long and getting longer, that the trains were still running on time every day, and that nothing had changed in the businesses they owned, far fewer people would have been scared and confused and sold out at a loss. And they would have had a wonderful experience when those companies went on to become worth a lot more money."
Check out this handpicked feature on Woolpert, Inc. – An industry leader.
Patient Capital Management – Based in Toronto, Canada, Patient Capital Management Inc. is an independent investment counseling firm, founded in 2000, with the sole purpose of preserving and growing wealth. The firm primarily provides its services to individuals, pension funds, and charitable foundations in the provinces of British Columbia, Alberta, Manitoba, Ontario, Quebec, and Nova Scotia. It primarily invests in value stocks with a bottom-up stock picking approach and it benchmarks its investments with the S&P 500 Index.
The firm's dedication to its unique Absolute Value Investment philosophy has provided excellent long term-returns with low levels of risk for its clients, some of whom have been with the company since its founding. Patient Capital Management focuses on providing investment counsel to its clients and ensuring that their goals and objectives are being met through their investment portfolios. In order to ensure that the company's interests are aligned with those of its clients' all Patient Capital principals must invest their capital along with their clients' assets. – www.patientcapital.com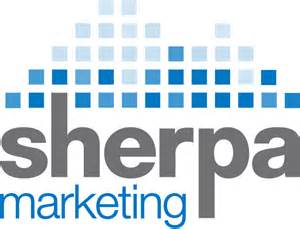 Sherpa Marketing – Founded in 1996, in Winnipeg, Manitoba, Sherpa Marketing provides technology-driven solutions for its clients, in the form of sales and marketing strategies and tactics that deliver measurable results. In over 20 years, Sherpa has executed hundreds of campaigns, driving many millions of dollars in sales for its clients. Its services include: branding, strategic planning, innovation engineering, customer relationship management, sentiment tracking, and digital marketing, business intelligence, SEO and SERP Reporting, SEM and AdWords, social media, Email marketing, print design, video production, website design, and app development and augmented reality development. – www.sherpamarketing.ca
Dixon Mitchell Investment Counsel, Inc. – Dixon Mitchell Investment Counsel, Inc. is an employee- owned investment manager. The firm provides its services to institutions, foundations, endowments, and affluent private clients, managing client-focused equity, fixed income, and balanced portfolios, as well as mutual funds. The company was formed in 2000, and is based in Vancouver, Canada. – www.dixonmitchell.com