North Augusta, South Carolina
Sustainable growth
Business View Magazine interviews Todd Glover, Administrator of North Augusta, SC, as part of our focus on best sustainable practices of American cities.
North Augusta is a city in Aiken and Edgefield Counties in the state of South Carolina, on the north bank of the Savannah River, directly across from the City of Augusta, Georgia. The land on which North Augusta sits is actually the fourth municipality to occupy the site. The English established a trading post known as Savannah Town over 300 years ago, which was abandoned when Augusta proved to be more prosperous and attractive to traders; Campbelltown, established by John Hammond as a trading point for tobacco over 200 years ago, failed in the early 19th century due to opposition from the Georgia side of the river, coupled with a recession in the tobacco market; and Hamburg, established in 1821 by Henry Shultz as an important link in the south's cotton and steamboat economy, and populated mostly by black freedmen after the Civil War, was the site of a racially motivated massacre in 1876, after which the city declined and, over time, disappeared, entirely.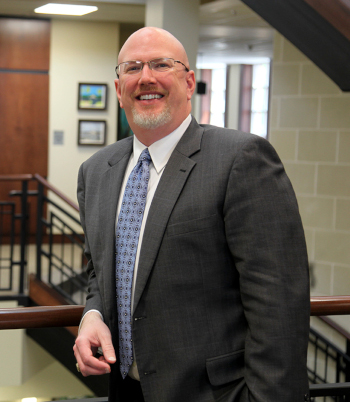 In 1902, James U. Jackson envisioned a new town in the bluff areas above the flood plains and hired designers from New York to lay out North Augusta as a residential and resort town, avoiding the commercial pretensions of its predecessors. Critics in Augusta told him that, since the Fifth Street Bridge would be the only access to the town, and people would have to travel through the slums of what remained of Hamburg to get to the new town, nobody would be interested in going there. However Jackson continued to pursue his vision and obtained financial backing for a new bridge to North Augusta – the Thirteenth Street/Georgia Avenue Bridge. Thus, North Augusta became a reality and was incorporated in 1906. Its singular building was the Hampton Terrace Hotel, which, at the time, was one of the largest and most luxurious hotels in the nation. Legend has it that North Augusta was originally selected as the site for a major, new movie capital, but when the hotel burned down on New Year's Eve 1916, potential producers moved on to Hollywood, California.
North Augusta's original land area was approximately 722 acres, but in 1951, the City held a referendum and extended its boundaries to an area of 5,139 acres. Since then, the City has annexed over 6,000 more acres, bringing the total land area to approximately 19.5 square miles. The City's current population is approximately 24,000 and, today, North Augusta offers its residents all the advantages of big city living while still maintaining its small town charm. With its superb location, progressive government, quaint neighborhoods, and friendly people, North Augusta is an excellent place to call home.
And the City continues to grow – on the top of its agenda is the Riverfront Project, a $230 million public/private development on the banks of the Savannah River. City Administrator, Todd Glover describes the genesis of this major construction venture. "We are a bedroom community of Augusta," he begins. "We're mainly residential and our residents wanted more amenities for shopping and dining. But we didn't have the population to really support those types of retail, restaurants, hotels, etc. and they were difficult to attract because we're so close to Augusta, which is a major population center. We needed to bring something to our community that created a density that could support the types of things that we wanted. So, we created a project that would give us the density for the things that we really wanted, which was the retail and the restaurants."
The density that the City sought found its solution in the construction of a minor league baseball stadium, funded by the city, which, in its first year drew almost 300,000 people to the area. The Augusta GreenJackets, a Class A affiliate of the San Francisco Giants, now play at the new SRP Park, which opened last April. "So, that's how we designed our Riverfront Project," says Glover. "And it's been a fantastic draw for the City. By having that minor league baseball stadium, we were able to get restaurants to surround it by the population density we created coming to the games."
More private sector development ensued, including a 180-room Crown Plaza Hotel and Conference Center, three parking decks, and coming online, this year, a 150,000-sq.-ft, Class A office building, some additional restaurants, and retail with some live-above condo units. "We also have two neighborhoods surrounding this development," Glover adds. "One is Hammond's Ferry, a planned development with what they call a 'traditional neighborhood design,' where the homes are very close together and that looks very 'Charlestonesque.' The plan is for that to be about 400 homes; there are about 150 in there, right now, and they're building out at a good clip. On the other side, we have Riverside Village, a 35-acre multi-use development. So, when all is said and done, there'll be about 1,000 living units mixed in with this residential/office, live-work-and-play community."
Glover adds that the City structured the entire project without having to raise taxes on its residents. "We went into this project with the rule that we would provide one dollar of public money for every two dollars of private investment," he explains. "So, we funded the stadium; we funded the conference center in the hotel as an incentive for them to locate here. We built out the infrastructure and we worked out a way for all of the development to generate revenue to pay the bonds back for the public side of it. So, it's a self-supporting project."
Glover hopes that the Riverfront Project will also help spur even more expansion into the City's downtown, while concomitantly, helping to attract more young people to the area. "You don't very often have two cities as close as Augusta and North Augusta are," he notes. "When downtowns were in vogue in the early 1900s up till the '60s and '70s, Augusta's downtown was so close to ours, it really was a de facto downtown for our city. So, we do have a downtown, but it is very small, and it is something that we're working to build up.  Now that downtowns are becoming popular again, we didn't have the bones to work with to rebuild. So, we don't have a lot of opportunities for infill development and we're having to find opportunities for new development in our downtown."
"When I came out of college, in economic development, you chased after the industry and the workforce came because the industry was there," Glover continues. "With the Millennials, they graduate college and go to a place they want to live and then they worry about finding a job. So, now, the paradigm has shifted on economic development – you have to create a community where people want to live and then the industries chase the workforce. We noticed a lot of our high school kids, when they left North Augusta and went off to college, they we're exposed to urban centers like Atlanta and Greenville and Columbia and Charlotte. When they graduated college, they didn't move back here because those were the types of places they liked to live. So, we've tried to create some of those new 'urbanist' qualities here – downtown retail with live-above loft units, and we've seen a lot of our young people start to flock to the area. Now, a lot of the Millennials are renting, but we think, at some point when they begin to build families, they're going to want to own their own homes. But they're still going to want some of the amenities and access to some of the 'urban-lite' things. With these new apartments, we can introduce them to our city and, hopefully, as they grow older, they'll move into a home in the city and we can continue to infill our population in that way."
North Augusta is also experiencing growth because of its proximity to Fort Gordon, a U.S. Amy base near Augusta. "Fort Gordon has been designated by the Army as their center for cyber warfare; that's where the cyber command has been relocated," says Glover. "Two thirds of the entire Army's construction budget, right now, is at Fort Gordon; they have over $2 billion worth of contracts out there for construction. So, as it's being built, we're having, not only an influx of military people, but a lot of cyber-related defense contractors coming into the area. It's just been a boon to our whole area."
As the City continues to grow, Glover stresses that North Augusta is intent upon maintaining its quality of life and low cost of living. "People like the lifestyle here," he remarks. "It is attractive to people because they can get to our grocery stores and other places by going through a couple of red lights, and not ten. We have a greenway system of dedicated walking/jogging trails throughout the city, and we have a robust parks and recreation system. Our cost of living is seven percent less than the national average; you can buy a 3,400-sq.-ft. home, brand new construction, for less than $275,000. So, the cost of living is great and there's a strong sense of community here. We're focused on smart growth. We're in the business of attracting Millennials and young families, and we are dedicated to a walkable, sustainable community."
Unlike its shorter-lived forerunners, the City of North Augusta seems to be well-positioned on a path of long-term vitality and sustainable growth.
AT A GLANCE
WHO: North Augusta, South Carolina
WHAT: A city of 24,000
WHERE: In Aiken and Edgefield Counties, on the north bank of the Savannah River
WEBSITE: www.northaugusta.net
SRP Park – thesrppark.com
SRP Park is an entertainment destination that is available year-round for you and your company to host an outing. Whether it is a Lunch Meeting, Softball Game, Ball or anything in between, SRP Park is built for you!
Riverside Village – riversidevillagesc.com
A unique community offering a "live, work, play" environment. It's home to a multitude of luxurious apartment options and single family homes, a Crowne Plaza hotel, class A office space, and numerous retail options just steps away from the Greeneway and the beautiful Savannah River.