Mister Softee
"The creamiest, dreamiest soft ice cream"
Business View Magazine interviews Jim Conway, Jr., Vice President of Mister Softee, as part of our focus on best practices of American franchisors.
I  think, one of the things that makes our company unique within the franchise world, is that we are going to be a third generation family-owned business, and we have a lot of multi-generational franchisees," explains Jim Conway, Jr., Vice President and second-generation, co-owner of the notable and nostalgic Mister Softee Ice Cream brand. Founded in 1956 by two brothers, William and Jim Conway, the business began as Dairy Van, a manufacturer of ice cream trucks. It soon grew into a multi-million dollar company with over 350 franchise dealers and 600 trucks in 15 states.
"When they started, they still hadn't gotten the engineering right." Conway explains, adding that the brothers were overwhelmed handling issues with the vans, the machinery, and recommendations on ingredients. So, they decided, "If we're going to do all this hand-holding, we should create the business as a franchise. That way, we can get royalties and make our money back. We'll sell the supplies, trucks, and everything that goes with it." With the franchise model in place, "they really blew it up," Conway exclaims.
During the first half of the 1960s, Mister Softee had explosive growth. "They were on the razor blade model and pretty much giving away the trucks. You could buy a truck for somewhere near five thousand dollars," Conway recounts. "Because they were financing the sales, controlling inventory, and receiving royalties; they had three streams of revenue."
As business for the brothers grew, so did opportunities for their children. "My cousin and I are partners," Conway reports. "We started working at the company when we were teenagers. We began by cleaning trucks, went off to college, and came back afterwards. I came back the summer before John and was running the wholesale supply company for a few years. Then, we became our parents' exit strategy, if you will. By the late 1990s we both started working in the office, and concluded the purchase by the year 2000."
With their parents having relocated to Florida, the cousins set to work plotting the future of the business. With a heavy footprint in the northeast, from Connecticut to Virginia, the company began mapping out new opportunities to the south and west. As Conway explains, "There are so many regions in the country, Florida and the Carolinas, Texas and California, and so many people who have migrated from the northeast. People tell me stories of people doing U-turns on the highways, running down the trucks."
So the cousins are tapping into nostalgia to enter new, distant markets. New franchisees in Texas, California, and Arizona have built their businesses into multiple-truck operations in a few short years. One of their newer franchisees in California is already opening up a storage location for his trucks. As Conway puts it, "These newer markets, which have so many people who have moved from the east, really represent tremendous opportunities for us."
The company continues to see new growth in existing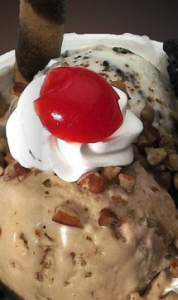 markets as well, including amongst existing franchisees. While Mister Softee builds about 15 new trucks per year, they paint between 40 and 50 trucks. Conway describes the maintenance side of the company: "We do a lot of servicing, refurbishing, and painting of trucks over the winter. I'm out interacting with franchisees a lot, so when I see a truck that looks old and tired, I encourage them not to run it into the ground."
Conway understands that maintenance, refurbishment, and investment into new trucks are imperatives to expanding and/or selling franchises. While looking out for Mister Softee as a whole, he parlays the bigger picture to his franchisees. "There are guys out there, who have been with us a long time and they've really taken great care of their truck. But, their truck is now 20 years old. For those who are looking to take over their franchise, the truck doesn't have any value to them. Nobody wants to buy a business with a 20-year-old truck."
This honesty and transparency in business is an ethos of Mister Softee, and Conway believes that the company has become a multi-generational firm for this reason.  He states, "If you didn't conduct your business honestly and reputably, you wouldn't have fathers and uncles bringing in their sons and nephews into the business." He further describes his company culture as open and welcoming. "We do our own financing. We finance people who would never get standard bank financing. So we are really open to bringing in minorities, recent immigrants, and women. If you took a snapshot of our franchisees, you'd see they are from all over the world. We are great at putting people into their business for the first time of their life, which is something we're really proud of."
But of course it's not all about company culture. Mister Softee's production and product is superior. Conway explains, "When it comes to the actual construction of the truck, the way it's designed, the equipment, the engineering that goes into it – we just flat out surpass anyone else who is building a truck." He calls the Mister Softee truck the Cadillac of the competition, built on a GM platform with an International body and custom-designed machines made by Electro Freeze.
The past 60 years of service have helped the two generations of owners develop and perfect their offerings. As Conway concludes, "We produce the best equipment in the market, and if you follow our advice, you'll be selling the best quality product that's available on the market. You'll be second to no one."
Check out this handpicked feature on Dimensional Metals, Inc. – Roofs and walls.
AT A GLANCE
WHO: Mister Softee
WHAT: An ice cream truck franchisor
WHERE: Runnemede, New Jersey
WEBSITE: www.mistersoftee.com
FisherZucker LLC – FisherZucker LLC is a full-service law firm with a national practice dedicated almost exclusively to franchise registration, litigation, distribution, and licensing matters. The firm has offices in Pennsylvania and New Jersey. – www.fisherzucker.com