Business View Magazine interviews Anthony Mestroni, CEO of North Atlantic International Logistics, as part of our focus on best practices of American businesses.
Anthony Mestroni, CEO of North Atlantic International Logistics, a leader in the transportation industry, only incidentally entered the business that he would someday turn into a full-time pursuit. "I started back in the industry when I was going to university for film and video," he remembers. "And what paid for all my schooling and film equipment was working in the rail yard for a 3PL provider that transported automobiles across Canada with CN (Canadian National Railway). I worked there for about four years and received a lot of "real world" business experience and knowledge, from setting up an office, to what logistics was all about. For me transportation is like the supermarket: everyone needs groceries and everybody needs a way to transport their goods and services. So, it's a need that is always going to be there for a long time."
A year's stint as a commercial diver – whose schooling and training, once again, was paid for by working at a 3PL transportation firm – convinced him that he wasn't going to do that long-term either. "I was sitting on a barge in the Hamilton Harbor doing a pipeline job, and said 'Okay, this was fun but the lifestyle and pay is not for me.' So, I went back to what paid for all my fun times at school," he says. "I didn't have any money back then, but I did have a lot of capital intellect, so I approached one of my customers who I had worked for in the rail yard, moving automobiles, and then again, when I was doing freight transportation. His name was Rob Birch, and he is now my equal partner. Rob had 15-plus years experience in the moving industry, and is a born negotiator. I knew the nuts and bolts of how to make the logistics work. I knew the business model; I knew the industry; I had watched all my previous owners and bosses and saw what they did and believed together we could do it better. So, from there, Rob and I started North Atlantic International in October 2002. And fifteen years later, here we are."
Today, North Atlantic International Logistics provides over the road, intermodal, ocean freight, and transloading services. It has 18 employees and its geographic footprint includes both Canada and the U.S. "When the Canadian dollar is high, a lot of imports come into Canada; when the dollar is low, we see a lot more exports," Mestroni says, characterizing his business as being "a travel agent for people's freight. Each of our account managers tracks each shipment continuously throughout the day. We track each shipment before it is scheduled to pick-up, when it picks up, check on it again to confirm an ETA while in transit and when it is scheduled to deliver, and then verify when the driver is to be on site for final delivery. We do a lot of phone calling, here. We make sure that once it's in transit, it's going to be delivered on the day we say they're going to deliver it. And, if it's going to be late, our customers know that we're going to call and inform them what's going on before they even have to ask."
From the beginning, Mestroni did business his own way. "We never really advertised anywhere," he says. "Rob and I were not a big proponent of putting something in the paper and letting somebody call us. We always went and approached our customers directly and sold them on what we were capable of. We're not the cheapest company out there; we're not the most expensive. But, we're all about customer service. And everybody that we approach, we choose to say, 'We'd be a good fit for your company,' instead of a company randomly choosing us. We go after companies that want to focus on their own business and not worry about the 'cheapest option.' We customize our approach to what our customers' needs are and we dedicate individual account managers to each company, so it's like a person working inside that company for them. And when they use North Atlantic and the trust is there, they know that we're going to do all the penny-pinching on their behalf, because that's our job."
Mestroni says that a large part of his business revolves around the transportation of intermodal rail containers – and it's where his company's brand of customer service shines. "We have a team that looks after rail, and someone can call us 24/7," he claims. "There's actually someone speaking to them on the phone. I hate answering machines; I do not have them in our company; I want someone to reach a live person at all times."
And, at North Atlantic International Logistics, that live person is almost always a woman. "We're predominantly a female company," Mestroni states. "And we did that because transportation's transportation; you're not going to reinvent the wheel, but you can make it a smoother ride. All we're doing all day is negotiating transport rates with various transportation companies – how much is it going to cost to go from A to B? We specifically hired a lot of females for our company because it's a male-dominated industry, and by hiring predominantly female employees it creates a friendlier environment. We train our ladies to be master negotiators, and, when they're talking money, there isn't as much confrontation with the transportation companies we negotiate with to move our customer's freight. With men, you always have your back up when you're talking about money; it can be confrontational.
Another reason why we predominantly hire female employees here, is that they 'listen' to our customers, where men will 'hear' customers. Our ladies have built such a relationship with our customers, because they listen. In my opinion, listening is a vital component of what customer service is all about. To have someone in a warehouse who's working all day have someone to listen to them on the other end is great because it builds that trust. They know, because of all the conversations that they've had with our customer service reps that we're looking out for their best interests. It's probably one of the hardest things to do in today's society – build unconditional trust.
The third reason why we like to employ females is their attention to detail – and in our industry, detail is everything. Even though I know better sometimes even I will cut corners, I think it's a male dysfunction. I find that women will always do a task without cutting corners, they'll always do it the right way. And so, I will always try to hire a woman in our company. I can't promote all their fantastic habits high enough."
After operating out of Toronto for five years, Mestroni and Birch moved the company north to the small town of Huntsville, Ontario about eight years ago. "We did this for two reasons," he says. "In Toronto, there were just jobs. People would stay for a bit, then we'd have to rehire – it was a revolving door. We moved up to Huntsville for a better quality of life and to give someone up here the option of a career instead of just a job. We worked to get women who were unemployed through the local YMCA, who wanted to live in this area, and have a career."
Even though North Atlantic International was founded by two men, Mestroni gives all the credit to the distaff team that works tirelessly to keep their customers happy. "Without the people who work here, we wouldn't have a business, and without them, our customers wouldn't have it as good as they do," he declares, emphatically. "And our customers love our ladies; it's amazing the amount of work we get back from the people who work here."
North Atlantic International Logistics may not be re-inventing the wheel, but it sure is putting the customer back into customer service – precisely where they belong.
AT A GLANCE
WHO: North Atlantic International Logistics
WHAT: A leader in the transportation/logistics industry
WHERE: Huntsville, Ontario
WEBSITE: www.shipnai.com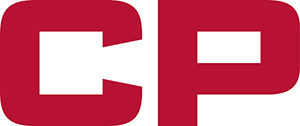 Canadian Pacific Railway – The Canadian Pacific Railway is a historic Canadian Class I railroad incorporated in 1881. Headquartered in Calgary, Alberta, it owns approximately 14,000 miles of track all across Canada and into the United States, stretching from Montreal to Vancouver, and as far north as Edmonton. Its rail network also serves Minneapolis-St. Paul, Milwaukee, Detroit, Chicago, Newark, Philadelphia, Washington D.C., and New York City in the United States. Canadian Pacific Railway is a fully independent, public company with shares trading on the major stock exchanges in Toronto and New York. – www.cpr.ca