Business View Magazine interviews Barry L. Pennypacker, CEO of the Manitowoc Company, as part of its series on best practices of American businesses.
The Manitowoc Company, a leading global manufacturer of cranes and lift solutions, began in 1902 as the Manitowoc Dry Dock Company, a constructor and repairer of wooden ships on the shores of Lake Michigan. Two years later, its founders, Charles C. West and Elias Gunnell, began to build steel ships, mainly ferries and ore haulers, and in 1910, the company was renamed the Manitowoc Shipbuilding and Dry Dock Company. In 1925, it began building cranes on contract in addition to its shipyard activities, marking the beginning of its crane manufacturing legacy. It began building submarines for the U.S. Navy, during World War II, eventually turning out a total of 28 Manitowoc subs between 1942 and 1945.
After the war, the company launched Equipment Works, creating products such as refrigerator trucks and dry cleaning equipment, a division that subsequently developed into Manitowoc Foodservice. In the early 2000s, it began a series of acquisitions in order to grow its cranes business. First, there was Potain, a manufacturer of tower cranes, with plants in France, Germany, Italy, Portugal, and China. Then, it acquired Grove Cranes, a manufacturer of mobile telescopic cranes, with manufacturing facilities in Shady Grove, Pennsylvania, and Wilhelmshaven, Germany. Next came the National Crane Corporation, a Nebraska-based company, with its series of truck-mounted hydraulic cranes.
The company also continued to expand its holdings in the food service sector, acquiring Enodis, a British food making equipment group, in 2008. "The crane business is very cyclical," explains Barry L. Pennypacker, Manitowoc Company CEO, who was hired in December 2015. "Peak to trough is anywhere from seven to ten years and this company's revenue can go from $4 billion to a billion-and-a-half during that time frame. So, what the company decided to do about ten years ago was diversify beyond cranes. It purchased Enodis, which was a food service business and made all kinds of different equipment for the fast food restaurant business – fryers, hamburger grills, beverage dispensers, and all kinds of things you would associate with a QSR, a quick service restaurant."
But, according to Pennypacker, the company's performance lagged and, in 2014, investor Carl Icahn, who had acquired 10.5 million shares of Manitowoc stock, making him the third largest investor in the company, insisted that the crane division, whose business was, once again, at a trough (much of it attributable to the decline in energy prices, lack of business from the oil fields and general decline in other construction sectors) and the foodservice division, whose growth was rising slightly, become separate companies. "So, in March of last year, we became a stand-alone crane company, again," says Pennypacker. "And that happened right at the time that the market was heading toward a low."
With a mandate to restructure, and in order to survive "the cyclical bottom," Pennypacker says the company shed almost 1,400 workers and closed a number of plants. It also recognized that there was a deterioration in its reputation of quality and reliability in the field, which allowed its competition to take some of its market share. "So, we immediately went to work to improve our quality and reliability, both internally and externally, and I think we're back," Pennypacker maintains. "And our customers are recognizing that and, as a result, we're starting to gain some traction in markets where we lost substantial share."
Pennypacker attributes the company's recent gains as the result of an accelerated product development program using the Lean tools to accelerate product innovation using Lean principles, called The Manitowoc Way. "The key is that when we were doing all this restructuring last year, I didn't cut a single dime of our research and development," he says. "We changed the product plan, because the one being executed wasn't effective. And this past March, we were at the largest crane trade show in the world, CONEXPO in Las Vegas, with a substantial portion of the products on display being new products. And the reception was extremely positive, based on our order rate and customer feedback."
"We showed twelve cranes, and eight of them were actually developed in the last twelve months," says Ion Warner, Vice President of Marketing and Investor Relations. "And, of the eight, two of them were developed in the last six months. So, the velocity of new product development has accelerated with the products and attributes that customers want. And it underscores the cultural transformation that we've undergone over the last 14 months."
In fact, the company's accelerated product development ethos was not entirely new; it actually harkened back to the time when Manitowoc was building submarines for the Navy. Even though it had never built one before, its first, the USS Peto, which sank seven ships in ten World War II Pacific patrols, was completed 228 days before its contracted delivery date, and its 28th sub, the USS Mero, was completed on the date the original contract was expecting the 10th sub to set sail.
Today, the restructured Manitowoc Company has approximately 5,000 employees, worldwide, with manufacturing locations in the U.S., France, Germany, Italy, Portugal, China, and India. The company continues to design, manufacture, market, and support a comprehensive product line of mobile telescopic cranes, tower cranes, lattice-boom crawler cranes, and boom trucks, marketed principally under the Manitowoc, Grove, Potain, and National Crane brand names. Its customers include dealers, rental companies, contractors, and government entities, across the petrochemical, industrial, commercial, power and utilities, infrastructure, and residential end markets.
Pennypacker's continuing objective is to make the company profitable and reclaim its lost market share. "This is a company that had a lot of brand equity; it's over 115 years old; it played a major role in building America," he declares. "The company lost its way when it got sidetracked by a foodservice business and now is in a transition to get back to where it used to be. We have put plans in place, and promised Wall Street we are going to get to 10 percent operating margins by 2020. Now, this company has never demonstrated that before, so there are a lot of people standing on the sideline to see if the things we are doing internally will yield that result. I'm convinced that they are."
Pennypacker says he is encouraged by the new Trump administration's talk about spending more on infrastructure, as well as promoting tax and regulatory reform. "Those things will contribute to the Manitowoc story of the future," he posits, "particularly infrastructure. But we have to improve the company. It needs to be more nimble; we have to create more velocity; we need to continue to develop the products and services that our customers really want to buy. The brand recognition of the Grove name, the Potain name, National Crane, the Manitowoc brand – those brand names have so much equity in the market that customers want to come back and buy from us. We just have to improve internally to give them a reason to.  And I think, if we continue to enact the voice of the customer to drive  our behavior internally, I'm 100 percent convinced  we will be able to take the new products we are currently developing in this downturn and take a significant amount of market share back. It's within our control – not the market's control, not Washington D.C.'s control. We must control our destiny."
AT A GLANCE
WHO: The Manitowoc Company
WHAT: A leading global manufacturer of cranes and lift solutions
WHERE: Global headquarters: Manitowoc, Wisconsin
WEBSITE: www.manitowoccranes.com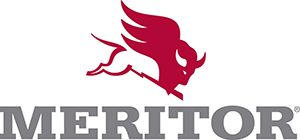 Meritor – Meritor, Inc. is a leading global supplier of drive train, mobility, braking, and aftermarket solutions for the commercial vehicle and industrial markets. With more than a 100-year legacy of providing innovative products that offer superior performance, efficiency, and reliability, the company serves commercial truck, trailer, off-highway, defense, specialty, and aftermarket customers around the world. It is based in Troy, Michigan, and is staffed by approximately 8,400 employees who apply their knowledge and skills in manufacturing facilities, engineering centers, joint ventures, distribution centers, and global offices in 19 countries. – www.meritor.com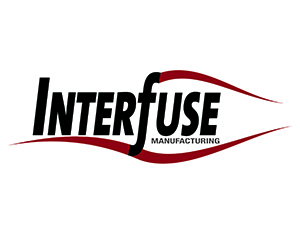 Interfuse Manufacturing – Interfuse Manufacturing is a premier cutting, fabricating, and machining company owned and operated by Smitchko Tool & Die, Inc. It was founded in 1974, by Douglas Smitchko Sr. and currently operates in two facilities located in Central Pennsylvania. It serves its customers in the following sectors: construction, transportation, mining, refractories, agriculture, energy, and the military. – www.interfusemfg.com

AxleTech International – AxleTech International is a global designer, manufacturer, and supplier of drive train systems and components for on-highway and off-highway vehicles across many markets. Its product portfolio encompasses axles, suspensions and modules, brakes, gears, differential carriers, gear boxes, electric drive systems, and other components. These products are integrated into vehicles used in agriculture, construction, defense, ground support equipment, material handling, mining, transit, and other specialty industries. – www.axletech.com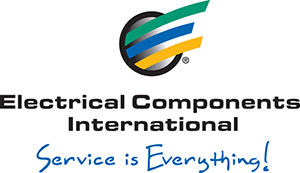 ECI Harness – ECI was founded in 1953 as a supplier of wire harnesses and cord sets to the North American white good appliance industry. Over the next 50 years, ECI captured a commanding share of the white goods industry and expanded into assembly services. The company continued its growth through geographic expansion and by providing the same products and services into many other industries. ECI's success can be attributed to the company's focus on providing a total cost solution through superior quality, engineering, technical expertise, and outstanding customer service. – www.ecintl.com
GDC – GDC – Global Data Consultants – manages IT services and solutions for small-medium business, enterprise, education, and state-local government clients to increase employee productivity, maximize technology investments, and improve operational IT efficiency. The company was formed in 1995, in central Pennsylvania, and currently maintains six locations throughout the United States. – www.gdcITsolutions.com