An iconic brand is resurrected for a loyal clientele
"The Roy Rogers Show, starring Roy Rogers, King of the Cowboys, Trigger, his golden palomino, and Dale Evans, Queen of the West. With Pat Brady, his comical sidekick, and Roy's wonder dog, Bullet."
That was the opening announcement that began every Roy Rogers Show, an American Western television series that played for six seasons between 1951 and 1957. For those old enough to remember those iconic, cowboy episodes, they might also recall that while Roy and Dale (whose horse was named Buttercup) generally travelled on four powerful hooves, sidekick Brady rode upon four wayward wheels. His jeep, which was named Nellybelle, often misbehaved, speeding away driverless with Brady in frantic pursuit. Thus the phrase: "Whoa, Nelly!" entered into the colloquial lexicon of millions of American kids who'd never actually seen a live horse.
Although this is not a story about Roy Rogers, the TV show, but rather Roy Rogers, the restaurant chain, the long, strange up-and-down trip over the last 47 years that brought this classic American eatery from its earliest beginnings till today, could better be likened to Brady's runaway jeep, than to the steady gallop of Roy's golden palomino. Jim Plamondon, who runs the current iteration of Roy Rogers Restaurants with his brother, Pete, begins the narrative in 1968, when the company was originally founded by the Marriot Corporation as a fast-food brand that could compete with McDonalds:
"Our dad was an executive with the Marriott Corporation, and he was recruited by Marriott to run their fast-food division – which included Roy Rogers and Hot Shoppes – when it was getting off the ground. Marriott built the brand through the '60s, '70s, and '80s into a restaurant chain that was 648 units strong. It was a national brand; there were restaurants from New York to Florida to California and parts in-between – Texas and parts of the Midwest. They might not have been represented in every state, but they were certainly a national brand. Probably 75 percent of the units were in the Northeast or Mid-Atlantic regions. It was a franchise concept, although the majority of the restaurants were owned by Marriott – 70 percent of the units back in those days were corporate-owned and the balance of 30 percent was franchised. The menu was very simple back then – just roast beef sandwiches, potato chips, and soda. Marriott enhanced the menus over the years and the restaurants became known for three main items: roast beef, fried chicken, and burgers. Dad left Marriott in 1979, and in 1980, became a Roy Rogers franchisee and independent entrepreneur. He opened his first restaurant here in Frederick, Maryland, where we're headquartered to this day."
As Plamondon continues the story, Nellybelle begins to shift into runaway speed: "In 1990, Marriott sold the brand and the franchise system to Hardee's Restaurants. Hardee's bought them for the real estate. They didn't buy them for the brand; they wanted to convert all these Roy Rogers locations over to Hardee's Restaurants. That was the purpose of their acquisition. Well, that failed, quickly." Plamondon is being kind. In fact, Hardee's conversion of 220 Roy Rogers locations to Hardee's Restaurants was a commercial disaster. Loyal customers revolted and the new owners had to convert all of the former Roy Rogers locations back to Roy Rogers restaurants, again. Whoa Nelly!
Within a few years, Hardee's began selling what it had just recently acquired, unloading hundreds of company-owned Roy Rogers restaurants to the competition: "In the '90s, they ended up selling off the real estate again to other competitors – Boston Market, Wendy's, and Burger King," says Plamondon. "And then, in 1996, they sold off the last of the corporate restaurants – 184 – to McDonalds in the Baltimore/Washington region."
Plamondon and brother Pete, themselves, had bought out their dad's franchises in the late '90s, and then, in 2002, the duo bought the Roy Rogers trademark and rest of the franchise system. "By then, though, it was a much smaller system because of Hardee's selling off all the real estate to competitors," he explains. "Instead of 648, at that point it was 75 or 80 restaurants. There were a lot of restaurants during this time that were not being re-invested in; they weren't following brand standards. There hadn't been a parent managing them. So, after we bought the brand, we either allowed or helped along these franchisees to exit the system because they weren't doing the brand any favors. We continued to prune some of the underperforming restaurants out of the system to get it down to a number that we felt comfortable with, and then we started growing it again. We now have 50 restaurants, altogether, in the chain – 23 company restaurants and 27 franchises."
And that brings this particular Roy Rogers saga up to date. Today, it's apparent that the Plamondon brothers have finally caught up with the runaway jeep, and the Roy Rogers system is, once again, under control. In fact, the family-owned enterprise, Plamondon Companies, is doing well and is expecting to do even better. "This has been a banner year in terms of growth," says Plamondon. "We've had three restaurants open this year – one company-operated restaurant and two franchise restaurants. We're on pace to have two more franchise restaurants open before the end of the year in New Jersey and then, in the first quarter of next year, we'll have two franchise restaurants in Maryland open and maybe an additional franchise restaurant in New Jersey.
"Last year, we opened our first in-line restaurant,
without a drive-through." (Roy Rogers Restaurants traditionally sit on their own stand-alone properties. An in-line unit fits within an existing strip mall or shopping center.) "That's a direction that we're going to explore a little bit further, because the investment to build one of those is less and as long as the sales volumes are strong enough, the return on investment is greater. We've got a franchisee building one that should be open by the end of the year. So, we're in a growth mode. The strategy that we're pursuing at this point is to grow primarily through franchising. We're still going to open corporate restaurants, but the focus is going to be on franchising, more so than opening company restaurants."
Plamondon says that his company is very choosy about who might be the object of that focus. In other words, being awarded a Roy Rogers franchise is not a slam dunk. "The percentage of those that we approve is very small because we have very high standards," he says. "We are looking for people who are experienced operators, preferably with multi-unit experience. They have to have the operational experience; they have to have the financial capability; and the third equally important attribute is they have to share our values – they have to fit with our culture. We focus a lot on recruiting the right people. You have to wade through several hundred to get one. We're privately owned, so we don't have to grow at any particular rate. We can be discriminating in terms of who we want to partner with and make sure we're finding the right franchisees. We don't have to make quarterly numbers for Wall Street, or anyone else, or make deals that don't make sense. So, we can pass on people that other brands might not."
How can the renovated Roy Rogers chain thrive, or even survive, in a market that is dominated by some of the country's largest corporations? Plamondon is not unaware of the competition's advantages but believes that his company has a few silver bullets of its own in the chamber: "There are 15,000 McDonalds in North America. I have 50. So, you have to be different from them. I can't compete with McDonalds, or Burger King, or Wendy's. I can't compete with them on price and I can't compete with them on TV or radio and the like, so that's why we focus on quality."
He elucidates: "Our brand is about three things: quality, variety, and choice. What's the quality? Well, the roast beef that we serve is top, inside round, USDA choice beef. We slow roast it in the oven; we slice it to order for our customers. Nobody does that. Arby's is the other roast-beef brand; they're serving up processed product. That's not real, top, inside-round beef. We do ours like you would do it at home. And I can't do five for five dollars," he adds, "because it's a quality product that costs me more."
Variety is the second silver bullet: "We have what we affectionately call the 'holy trio' – roast beef, fried chicken, and burgers. Nobody else does that under one roof. That variety sets us apart from the competition because a family or a large group can come in and everybody can be happy because everybody can get something different."
And finally, choice: "When you get a side item at a typical fast food, it's French fries. But we have nine side items that somebody can choose from when they get a combo meal. It's French fries, of course, but we have baked potatoes, mashed potatoes, baked beans, fruit cups, salad, baked apples, coleslaw, and mac & cheese. So the customer really gets that choice. And we have a 'Fixin's Bar' where the guests can dress their burgers and sandwiches with freshly sliced tomatoes or lettuce or onion or pickles, or salsa. We've got all those different fixin's – ketchup, mustard, and mayo as well as different sauces. We've got a barbeque sauce for our roast beef; we rotate sauces in and out depending on the season. So, it's a point of difference between us and those other quick-serve restaurants."
Apparently, the combination has worked well, because the chain has "an incredibly loyal following," according to Plamondon, who notes that the company has over 70,000 Facebook fans. "That's pretty significant for only 50 units," he quips. Of course, success also has come as a result of marketing efforts that eschew more traditional channels. "There's no national advertising campaign; we're not on TV," he says. "We do a lot of grassroots marketing at the unit level – partnering up with schools, and clubs, and churches, and businesses on a local level. We try and get referrals from those loyal customers that we already have. And we're not coupon-oriented. We don't discount because we feel like that cheapens the food. If you start giving it away, like two-for-one, or a dollar for a cheeseburger, then the customer thinks 'well, this cheeseburger is only worth a dollar.' So that's not a strategy that we utilize and it never will."
Mindful of the Roy Rogers brand's history – both good and bad – Plamondon looks ahead with anticipation and confidence. And here, he ends the tale: "Roy Rogers is a resurgent brand that was once very large and successful. It's much smaller today, not because of anything wrong with the brand but because of real estate decisions by corporate owners over the years. We believe it's a great brand which continues to have great equity and is poised for growth as evidenced by the growth we're seeing this year and already have on the books for next year. Although it's shrunk in numbers, it continues to generate an incredible response from our guests and we're very excited about the future. It's a challenge in that we have to be better; we have to be different; we have to focus on the quality of the experience, each and every time. And I think we do that."
And Nellybelle is safely in the garage.
AT A GLANCE
WHO: Roy Rogers Restaurants
WHAT: An iconic chain of casual-style restaurants
WHERE: Headquarters in Frederick, Maryland
WEBSITE: www.royrogersrestaurants.com

Concept Services – Concept Services is a supply chain management company that provides kitchen equipment to restaurant chains, equipping over 600 restaurant projects a year. The company also coordinates with general contractors and handles logistics and installation, as well. Concept Services operates in all 50 states, and internationally. It's the ideal partner for chain restaurant managers looking to expand their business across borders. – www.conceptserv.com

H & S Bakery – H & S Bakery opened in 1943 and was named for its founders, Harry Tsakalos and Isadore "Steve" Paterakis. The two partners started by making Italian bread by hand and baking it in an old brick, flat-hearth oven. Still family-owned and operated to this day, H&S Bakery and its affiliates are comprised of 14 divisions operating in seven states, with distribution in 23 states and still growing. It has carved a niche for itself in the specialty bread category, and many of its products are still hearth baked for traditional European flavor and crust. – www.hsbakery.com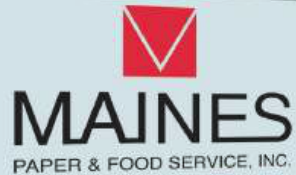 Maines Paper & Food Service – Floyd L. Maines, Sr. founded the Maines Candy Company in 1919, selling candy to local grocers. Over time, the company expanded its offerings of food service items, and in the 1970's the firm changed its name to Maines Paper & Foodservice. Today, the company is a foodservice distributor with nine distribution centers located throughout the U.S., providing fresh produce, beef and seafood, and other items to restaurants, convenience stores, healthcare and educational facilities, and other customers located in 33 states. – www.maines.net
Satisfaction Services, Inc. – A mystery shopping service, Satisfaction Services, Inc. is the nation's leading provider of customized quality and service evaluations. The Satisfaction Services team brings decades of combined experience from the industries that it supports. This experience allows them to create and implement customized programs with an understanding of industry-specific challenges and requirements necessary to manage a successful and profitable operation. Satisfaction Services employs tens of thousands of shoppers worldwide, which has allowed them to provide service to the most prominent retail, restaurant, hospitality, and service companies worldwide. Their highly evolved technological platform delivers password protected, real-time reporting that gives companies instant access to weekly, monthly and year-to-date results compiled by location, district, region, franchise, or all locations. – www.satisfactionservicesinc.com