Universal Steel of NC, LLC
Bourne into steel
Business View Magazine profiles Universal Steel, a family-owned steel fabrication company, with headquarters in Lithonia, Georgia.
The first thing that William B. "Bray" Bourne IV, Vice President of Universal Steel Inc, mentions is that his company is a family business. It is clear that he is very proud of what his family has accomplished after almost fifty years of fabricating steel. "My grandfather purchased State Ornamental Iron in 1966," says Bourne, "and then in 1970 he merged State Ornamental together with Universal Steel, Inc. My grandfather decided to move the company forward using the Universal Steel name." The company started in Tucker, Georgia but after the merger, the company moved to Decatur, Georgia.
In 1972, after graduating from Georgia Tech, Bray's father, William B. "Brad" Bourne III started work at Universal Steel. A year later, Bill Noethling, Brad's brother-in-law, joined the company. "Together, the three men grew their business," says Bourne. "As business expanded so did the scope of their work. Their projects grew from a truly ornamental iron handrail business into one of the preferred structural and miscellaneous fabricators in the southeast."
The growth of the company continued through the 1970's and by 1980 Universal Steel had outgrown its current facility, so the company moved to Lithonia, Georgia, the current locations of its headquarters. In 1989 the transition from the first generation to the second occurred when Brad Bourne became President and Bill Noethling became Executive Vice-President. Brad and Bill continued to provide excellent service to their customers. Universal Steel provided a quality product in a timely manner and its customer's grew to count on the superior performance. Under their leadership Universal Steel's growth continued and by 1999, the company was ready to hire new employees. That same year the third generation arrived when Brad and Bill asked Bray to come back from Virginia and join the company. Bray had been working as an Assistant Dean of Admissions for Hampden-Sydney College. The third generation continued to grow when Will Noethling, Bill's son, joined the company in 2004 and Russell Blocker, Bill's son-in-law, joined the Universal Steel team in 2005.
Clearly, keeping the business in family hands has been a successful model for Universal Steel, which has continued to grow and expand its services over the years. In many cases, the company increased production and added additional product lines by taking advantage of the opportunities that came its way. "As we supplied builders, they experienced the value of our company and the contractors would ask us to provide more of the building scope," says Bourne. "And as we were asked to provide more, we did; we found ways to make it happen." In the 90's,the buildings that indicated our growth in size as a company were The Concourse "Queen" and "King" towers, the Prominade in Midtown Atlanta, the Federal Reserve Bank in Midtown Atlanta, and many of the buildings in Atlantic Station. Each of these building took Universal Steel to a new level of production and exposure.
Over the past 15 years, Universal Steel has increased production and product scope by acquiring other companies. The growth has allowed Universal Steel to become a one-stop-shop for all carbon steel fabricated products required in a building: structural framing, stairs, handrail, canopies, bridges, embeds, and other miscellaneous steel features. "We found that giving the contractors one source for all their carbon steel needs helped to separate us from our competition. We, of course can provide the structural faming and stairs but also the site handrails, pipe bollards, lintels and many other steel items that are involved in a building," says Bourne.
"We have 98 employees and four facilities in three locations. Our headquarters is in Lithonia, Georgia. At this facility we have a structural shop and a miscellaneous shop. The structural shop produces structural steel frames and our miscellaneous shop produces stairs, canopies, ladders, embedded steel, and much more. We expanded our product mix when we added our Buford, Georgia facility in 2003. This plant is our main supplier of handrails both for stairs and the site. They also build stairs in this plant and other unique structures," Bourne says. "One of the more unique items produced in this facility are some of the industrial steel framed store fronts down at Ponce City Market. Our third location is in Thomasville, North Carolina. We added this facility in 2006. This plant produces structural framing as well." Bourne says that the company's business is split pretty evenly between structural and miscellaneous fabrication.
Universal Steel's customers are most often contractors who have been awarded contracts and then ask Universal Steel to provide a price for the steel package on their building. The Georgia plants service Georgia, Florida, Alabama, and Tennessee and the North Carolina plant services Virginia and North Carolina. Both plants have provided steel for projects in South Carolina. "With the three locations, we can easily service our customers though out the Southeast." Bourne says. "In Atlanta we just completed the EBB Building at Georgia Tech and we are putting the finishing touches on the renovated Ponce City Market development. In North Carolina, we have just completed an academic building at High Point University and the new Asheville Middle School in Asheville, North Carolina."
The steel industry was hit particularly hard during the Great Recession, when according to Bourne, "the customer service we have always provided help us survive the down turn. Customer service is one of the ways we separate ourselves from our competition; our customer service is excellent. Starting with Brad and Bill who have a combined 90 years of construction experience, we are able to offer value engineering during the bidding stage of a project. There is not much that they have not seen over the years. We are also able to add constructability suggestions on some of the more unique structures," he says. "We've been around for almost 50 years, so we have good relationships in the construction world."
Universal Steel has many years of experience in the office but the Universal Steel shop personnel are equally experienced. "We are a team at Universal Steel. We maintain our high standards because everyone works together to produce a quality product. Steel fabrication has a lot of moving parts and everyone plays a part in making the final result a success," Bourne explains.
Another feature that gives Universal Steel a competitive edge is its AISC Certification. This certification insures that the work done at Universal Steel is of the highest quality. "We are very proud to be an AISC Certified Fabricator" Bourne says. The Lithonia plant was certified in 2003 and the Thomasville plant was certified in 2009. "We have internal Audits throughout the year to ensure that procedures are being followed and to ensure that the quality of our work remains at the highest level. The AISC also audits us once a year."
Bourne talks about the company's plans for the future: "The advances in technology have been really interesting over the last couple of years. We have made an effort to be at the forefront. We have a new management software called Fabsuite; production, estimating, project management, and purchasing are all linked through the software. A few seconds after the saw cuts a piece, it is highlighted as cut in the software. The same notifications occur after a piece is fit up, after a piece has been checked by quality control, after a piece has been checked by welding, and finally, after a piece is loaded. The whole process can be viewed in the software." Another area in which Universal Steel is ahead of the technology curve is that its fitters and quality control personal all of tablets. Two years ago Universal Steel issued tablets to all the fitters to view their drawings. Paper drawings were almost eliminated from the shop floor. The transition was smooth and the tablets ensure the fitter is looking at the latest version of the drawing.
Bourne maintains that Universal Steel is not planning to expand its business any time soon, but rather intends to concentrate on "getting better internally. We are happy with our footprint and the region we cover, but what we are looking to do is update some machinery. The implementation and transition to a new piece of machinery in Lithonia is probably the number one priority at this point," he notes.
Three generations of Bourne's have helped make Universal Steel one of the premier fabricators of structural and miscellaneous steel in the southeast. "I think my grandfather would be proud of what Universal Steel has accomplished so far, and I am very confident that the team we have in place will continue Universal Steel's model for success in the steel industry for generations to come."
Check out this handpicked feature on The Schaefer Group – Innovation and invention.
AT A GLANCE
WHO: Universal Steel of NC, LLC
WHAT: A family-owned steel fabrication company
WHERE: Headquarters in Lithonia, Georgia
WEBSITE: www.universalsteelinc.com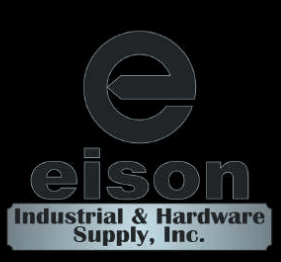 Eison Industrial Sales – Eison Industrial Sales, Inc. was established in June 1975, and today is one of the largest independent industrial suppliers in the South. It provides its customers with many of the best known brands of power tools, abrasives, cutting tools, MRO supplies, safety equipment, chemicals, welding supplies, and more. – www.eisonindustrial.com