BW Terminals
The strongest link in your supply chain
Business View Magazine interviews Frank Marrocco, CCO of BW Terminals, as part of our focus on best business practices in the liquid storage industry.
True to their core belief that environmentally sustainable and socially responsible business practices are compatible with profit-making, BW Terminals has made operating safely and bringing the highest level of stewardship to its customers' products the mainsprings of its business philosophy. It's a strategy that's paid off for them in a big way, and with their latest acquisition of a third terminal site in Harvey, LA, the company has really firmed up its position in the area of bulk liquid storage solutions for a wide range of petroleum, chemical, and agricultural products.
"We began this company back in mid-2008," says Frank Marrocco, Chief Commercial Officer for BW Terminals. "It was called Blackwater Midstream Corp., and it was a small, publicly-traded company on the Nasdaq Bulletin Board. We had no assets, no revenue, no facilities, nothing. But we had an option to buy some property on the Mississippi River, upriver, to build a petroleum storage terminal. With the financial world melting down, we realized that the chances of a start-up company raising that type of capital were slim, so we started looking around to figure out how else we could get back into the market."
"We knew of this little storage facility in Westwego, LA," Marrocco continues. "It was owned by NuStar Energy. I had some contacts at NuStar, so I called them and asked them if they had any interest in selling the facility. They did. It was a very small, non-strategic location for them. We wound up buying the Westwego facility at the end of 2008 and began growing the business methodically. We put a lot of upgrades into the facility. It didn't have a marine dock when we bought it, just a little floating barge dock that Valero, who owned the facility at the time, had put in. In 2010, we had a new contract come in that required us to build some new storage tanks. Along with that contract, we built a new marine ship dock. While that was going on, we had further discussions with NuStar. They also owned a very small facility over in Brunswick, GA. We wound up acquiring that facility from them that same year."
But today it's the Harvey site, containing 60 acres of land along with 1,500 feet of waterfront along the Mississippi River on mile marker 98, that's become the company's major growth engine. "Our main petroleum facility is here at Harvey," shares Marrocco. "We're very proud of the success story we've built Harvey into. We purchased it as a relatively blank piece of property. It used to be a chemical manufacturing site that was operated for many years by Witco Chemical. Witco was acquired through a series of transactions and ultimately wound up in the hands of Chemtura Corporation, from whom we bought the property in 2013. We really had a clean slate to design and draw the facility up."
Upon purchasing the property, Marrocco and Chief Executive Officer, Mike Suder, hit the ground running; they immediately began working with local and state officials to get their operating and air permits. "When we got their approval to develop the site, we gave them a five-year construction plan for roughly half the 60-acre site," says Marrocco. "We began that expansion process at the end of 2014. Within two years, we'd built out that five-year plan. We grew much faster than we'd anticipated."
Marrocco attributes this outperformance to their finding a couple of very key, cornerstone customers.
"We built these systems specific to their requirements," he notes. "It's like the old saying, 'small fish in a big pond.' We brought on a handful of clients and we were able to cater to their exact supply chain needs. That's what really drove the growth here at Harvey."
"Between our agricultural products experience, our chemical storage experience, our petroleum experience, we had a fair reputation to begin with," Marrocco adds. "With the group of employees that joined us following the Harvey acquisition, we knew right away being such a small player in this marketplace, relative to our competitors—International-Matex Tank Terminals, Kinder Morgan, the big guys—that we really had to separate ourselves. We decided that was going to happen through the service that we offered."
The whole of BW Terminals is more than the sum of its parts because they're able to offer what many of their bigger competitors can't: a hands-on approach. "What it comes down to is response time," says Marrocco. "Earlier in my career, I worked for a chemical company. I was a customer of businesses like ours. I've seen the customer side of the desk. Since then, I've also worked for several big companies. I've seen both the big and small company supplier sides of the desk. What I've learned is that you need to be able to react quickly when you have an inquiry from a customer. The bigger fish around us always have a very specific process, with multiple layers of review, departments, and so on. Being the smaller company as we are, it's very easy to get our management team together, go through the project, lay out the scope, develop the budget, put together the commercial options, and get back to the customer within a matter of days. That's unheard of in our industry, and that's what we find separates us."
That level of agility and responsiveness is something that the entire executive management team prides itself on. "We strive to make our customers' access to us as seamless and as unfettered as possible," says Marrocco. "When you get into a larger structure, that's a little bit harder to do. That's what we try to prove to our customers and show them time and time again."
According to Marrocco, the secret to maintaining a lasting, loyal position with customers is finding your link in the supply chain, holding that link up, and making it as strong as possible. "We have a lot of customers who are local South Louisiana manufacturers," he explains. "They don't have the storage capacity at their manufacturing plants, and that's the role that we fill. They'll manufacture it. They'll ship it down to us. We aggregate it into our storage facilities and then we do with it what they need. We have other customers with local production, producing a lower volume of product. For them, we'll take tank trucks of their product in and store it until they're ready to sell it. That's our involvement. The best position you can be in is to be that little link in your customer's supply chain. That's what we strive to be. If we can do that, we've already formed long-term relationships."
Additionally, Marrocco considers BW Terminals an active team player with vendors that have helped drive the company's growth. "The tank builders, the environmental companies that we work with—because we're a very heavily regulated industry and we strive to be in exceedance of those regulations—these are also important relationships. Smith Tank & Steel is a local vendor that's been building tanks for us for a long time, and River Construction is a marine contractor and another great partner to us over the years."
With the market's fluctuations in response to operational costs, global freight rates, and shipping economics, BW Terminals makes every effort to be one step ahead with its customers so that when the markets do change, they'll have the ability to change with them. "Effective January 1, 2020, there are regulations from the International Maritime Organization that will require all marine vessels calling on U.S. ports to use very low sulfur marine fuel," Marrocco reveals. "The petroleum markets are currently adapting to that upcoming regulation. There are a lot of moving parts to meeting that low sulfur spec, such as what feedstocks to use to do that. Our big expansion project is in response to some of that regulation change."
Since buying the business back from the parent company in August 2018 and returning to the bulk liquid storage game, Marrocco and Suder have teed up a new phase of expansion and are currently adding another 800,000 barrels to the Harvey terminal site. "It was so important to us to be able to finish what we'd started," says Marrocco. "The customers that we'd developed close relationships with over the years of doing business together, we felt good about coming back to service them the way they expected us to. Behind that expansion project, which should be completed in early 2020, we have a few hundred thousand barrels of additional capacity that can be built that we're working on developing. Within the next year or so, Harvey will reach its full potential of approximately 2.5 million barrels of capacity."
With these assets all being new, Marrocco says they're not trying to fit a square peg into a round hole. "This 800,000-barrel project, for instance, was designed with the customer's very specific needs in mind," he says. "We tailored everything—product blending, product segregation, all the things that were important. That niche that we find ourselves in here, relative to the other, bigger fish around us – we feel that's the value-added that we bring to the table."
AT A GLANCE
WHO: BW Terminals
WHAT: A developer and operator of liquid terminal storage facilities.
WHERE: Westwego, Louisiana
WEBSITE: www.bwterminals.com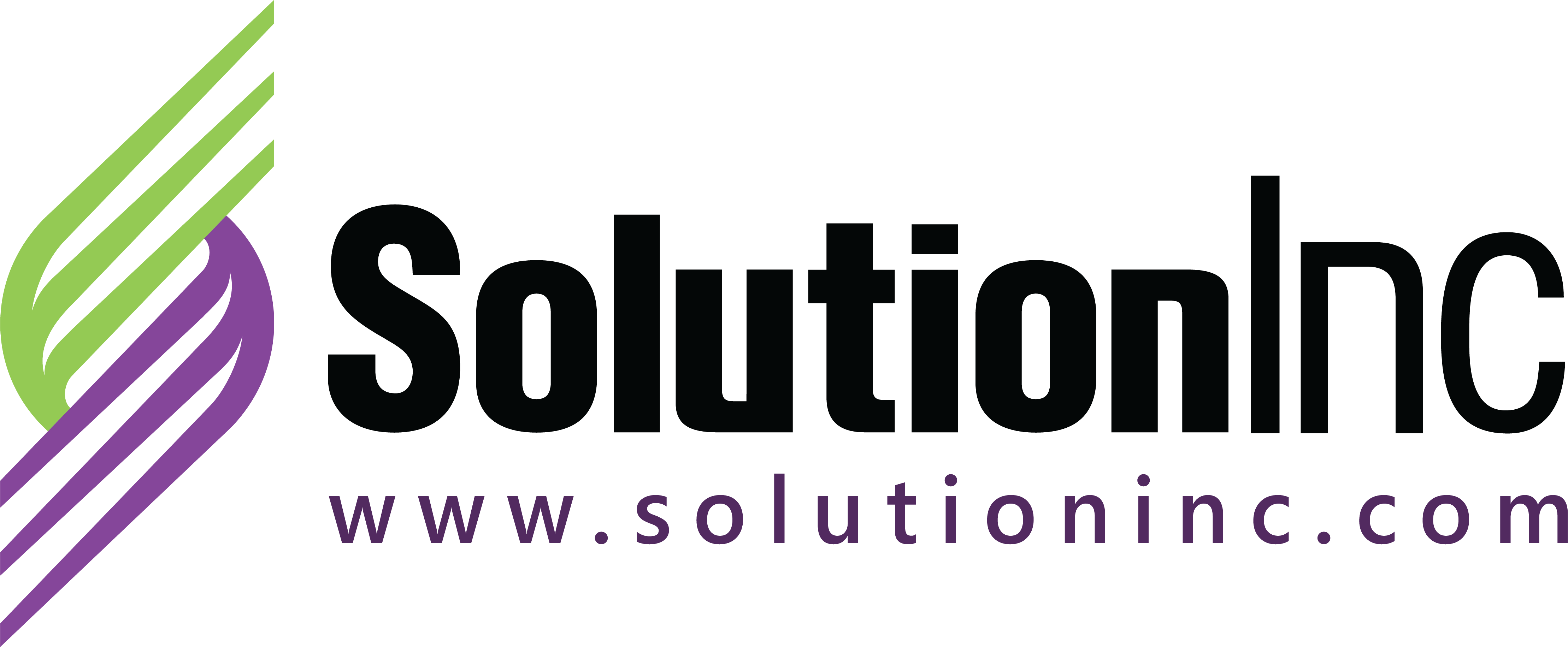 DXP – www.dxpe.com
DXP Enterprises, Inc. is a recognized industry leader of fluid and gas process rotating equipment.  DXP's offer includes flagship, industrial products, PumpWorks (a DXP manufactured pump), engineering support, selection services and extensive repair capabilities. DXP's facilities are located throughout the United States, and are ready to handle your most challenging applications.