Business View Magazine interviews Chad Troyer, General Manager of ShowHauler Trucks Inc., as part of its series on best practices of American businesses.
ShowHauler Trucks, a leading builder of custom truck conversions, was started in April 2000, when an Automobile Racing Club of America stock car racer wanted living quarters in a truck he owned so that he could pull a large race trailer and spend more time at the track preparing for a race. "Two gentlemen and my father got together and thought that they could build a better unit than anybody else had out there, and do a custom motor home for the race industry that nobody else could out-perform," says Chad Troyer, Show Hauler's General Manager. "And it kind of rolled from there."
1,500 custom conversions later, the family-owned company, based in Middlebury, Indiana continues to build custom designed motor homes, motor homes with garages, toterhomes, and remodels, made especially for towing race, horse, motorcycle, boat, classic car, and snowmobile trailers. ShowHauler is well-known for providing its customers innovative solutions, top quality workmanship, and industry leading customer support.
"Everything is custom built," says Troyer. "Either one of our dealers has designed the unit to put on his lot, or it is sold through a dealer, built to what an individual wants. For example, say you wanted one of our coaches; we do not sell anything direct, so it would get turned over to a dealer of your choice, and it goes from there. Everybody's got their own ideas and dreams of what they want in their RV, and we try and build that for them."
The company has 13 dealers across the country, who sell a total of about 50 units a year, "depending on how custom they get," says Troyer. The Great Recession severely impacted the entire RV business, and ShowHauler Trucks was not immune to the economic downturn. "I went from 40-plus people on the line to seven," Troyer recounts. Today, though, the company is back up to over 40 employees and has a backlog of custom orders. "We've got ads, right now, for new people," he reports. "The problem is Elkhart County is twenty thousand people short of the jobs available. It makes it a little tough when larger companies are sending a bus over an hour-and-a-half away to bus people in. I know of another company sending a bus in the other direction an hour away to bring people in. And it's hard to hire when you've got a three percent unemployment rate."
Regardless of the return to better times, Troyer maintains that the company's business model has changed over the last several years, prompting decreased annual production. "In 2007, we built 88 units, but I don't think we'll ever hit those pre-recession numbers, simply because the units we built back then are not the units we build today," he explains. "We did a lot of duplicate floor plans back in those days. I had one dealer that was huge into motocross and his were all a certain type of unit. One of my dealers was big into drag racing; he kept building the same thing over and over, just changing the interior colors. So, I don't know if we'll ever hit that type of number again with the units we're building now, because we've changed a whole host of things. Most RV companies have their models change every year; ours is a model change per unit – it's that custom."
Another change has been the makeup of the company's customers. "Back before 2008, I would say that 60 percent of our products were for the race industry, whether it be circle track, drag cars, motocross, ATVs, or snowmobilers," Troyer says. "The rest of it was a mix of motor home people and specialty, like corporate. Since '08, I would say it's flip-flopped. We've got at least 60 percent of our units going to the RV side of the industry, and the other 40 percent going to the racers and the specialty market."
As far as he knows, there is only one other company that does the type of custom conversions that ShowHauler does. "And they're not RVIA-certified," says Troyer. (RVIA, The Recreation Vehicle Industry Association, is the national trade association representing RV manufacturers and their component parts suppliers who together build more than 98 percent of all RVs produced in the U.S.) "We're members and we get six unannounced inspections a year. We have our building codes and, in my opinion, that carries a lot of weight – that we try to build to a certain standard. A lot of our customers are familiar with RVIA, because we're not their first RV. They've had the run-of-the-mill RVs and they're at a point in their life that they don't want to have what the neighbor three spots down in the campground has. They want to have their own, individualized unit."
Over the next several years, Troyer says that ShowHauler will continue to update its production processes while keeping up with the latest consumer demands. "Our clientele is very up-to-date on electronics and new things that are out there, so we end up doing it because somebody is requesting it," he states. "And we always want to try and produce more than we did the year before. Without that, you don't show growth. We'll continue to refine our product as we go – that's always something we try and do."
Something that Troyer says won't change is ShowHauler's commitment to customer service. "We're not your typical 'today' company," he declares. "We've got a lot of 'old school' thoughts and mannerisms. We treat each individual customer like we want to be treated. When you call in, you get a human being on the phone; you don't get a recorded message. And it doesn't matter if I sell somebody a three dollar part or a three thousand dollar part. They're treated the same. And that's the way it should be done. Our first motor homes from 2000 are still out on the road. And a little part of us is in each one of those units.
AT A GLANCE
WHO: ShowHauler Trucks Inc.
WHAT: A leading builder of custom truck conversions
WHERE: Middlebury, Indiana
WEBSITE: www.showhauler.com
International Thermal Research – International Thermal Research (ITR) of Richmond, BC, Canada was established in 1985 to provide world class research and development to industry and government in the area of powered and non-powered liquid fuel burners and related heating equipment. ITR supplies non-powered diesel heaters to the United States and Canadian militaries, as well as the mining camp, tent, and structure markets. – www.itrheat.com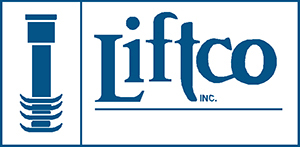 Liftco Inc. – Liftco, Inc. is an innovative developer and producer of products for the RV & marine industry, currently producing motorized and manual roller slideouts, touchless glideouts, flush floor systems, stabilizing systems (jacks), bed systems including bunk beds, and other specialty components. – www.liftcoinc.com

Century Labs II Corporation – Century Labs of Fort Wayne, Indiana, provides electronic equipment calibration and repair services throughout the United States and worldwide. The company has been serving DOD contractors, major aerospace manufacturers, and commercial manufacturing industries since 1992. – www.clc2.com