Fantastic Sams
Cut & color
Business View Magazine interviews representatives from Fantastic Sams, as part of our focus on best practices in the personal care industry.
Fantastic Sams, the original, no-appointment, hair salon concept, was founded in 1974 in Memphis, Tennessee by Sam Ross. His idea was to create a barbershop like milieu, where men, women, and children could walk in and get their hair done, without having to make an appointment in advance. Ross began franchising his concept in 1976, making Fantastic Sams the first national, unisex hair franchise. Today, the company has approximately 1,100 full-service, hair-care locations in the U.S. and Canada, providing haircuts, straightening, coloring, highlights, waxing, and texturizing, in addition to a line of branded shampoos, conditioners, and styling products.
In 2011, Fantastic Sams was purchased by Dessange International, a European beauty salon chain, with a presence in 45 countries and a network of more than 20,000 professional employees. "Under the Dessange umbrella, we now have three salon concepts," says Erica Tarnowski, Business Development Manager of the Dessange Group North America, "Dessange, Camille Albane, and Fantastic Sams."
Dessange is the world's leading franchisor of luxury hair salons with more than 400 locations. It also develops its own beauty care treatments, beauty institutes, and city-center spas, as well as several lines of makeup, accessories, and hair, facial, and body care products. Camille Albane is an urban, upscale authentic French hair salon with 300 locations. "We also have a line of products under the name Phytodess, and Coiffidis, a distribution company that Dessange purchased," Tarnowski adds.
John Costanza is President and CEO of the Dessange Group North America. Part of his mission is to expand the company's three salon brands throughout the U.S. and Canada. "Our goal is to get to 2,000 Fantastic Sams franchises in the next two to five years," he states.
In order to attract new franchisees, Tarnowski reveals that the company relies heavily on digital marketing. "The goal is to drive traffic to our website, which tells our story and brings us the strongest candidates," she explains. "Once candidates are in the process, we vet them fairly vigorously. They have to be financially qualified and, typically, we look for people who have a strong business sense, or who have owned businesses in the past. When we get candidates in the door, we make sure they understand what their responsibility is; we don't want absentee owners. We want people who are going to look out for how their business is doing, because local marketing efforts are important. We don't do regional or master franchisee scenarios, but we do encourage multi-unit ownership."
In support of its new franchisees, Dessange has dispersed regional teams of directors, coaches, consultants, real estate developers, and marketers throughout North America. "Every franchisee is different," Tarnowski says. "Some need a lot of hand holding; some are very independent and take a lot of initiative. We provide enough support to our franchisees to set them up for success, but we don't do it for them."
Tarnowski says that the parent company doesn't purchase real estate for new franchisees, but it does help them find a suitable site and it assists them in their negotiations with brokers and general contractors. An in-house construction manager aids in the development process from design to execution. "We have a design manual that we've established and, as with any franchise, there are a couple of different varieties, but, for the most part, they stay within a pretty rigid footprint and design layout." "We have a color scheme and a standard format that they have to stick with according to the space," Costanza adds.
"One of the most important
initiatives we've had from a development point of view is some strong partnerships with a couple of banks," says Tarnowski. "So, once a franchisee is approved, the time to get a loan is a fraction of what it would take them if they were doing any sort of traditional lending. We have a couple of different banking partnerships that have spurred growth and allowed franchisees to develop a lot faster than we've seen, historically. It's been a great validator for us and a testament to the strength of the brand."
"A common issue to most small franchise operations is finding the right employees," Costanza points out. "However, in our space, we're talking about cosmetologists, with a specific skill set. They need to be either a barber or hairdresser, and have a cosmetology license, depending on state regulations. As a franchise corporation, we need to help find employees for them and that's through the associations, state boards, and schools that we connect with on a regular basis. That helps our franchisees get a pool of stylists they can recruit from."
Another way in which the parent company supports its franchisees is by providing them with an approved product vendor list. But when it comes to styling technique, Costanza says that, at the end of the day, while it can help guide a novice in the right direction, "the mature artists know what they're doing. In our industry," he declares, "you can cut and design however you like – as long as the customer is happy."
In the competitive, $75 billion hair care industry, Costanza believes that Fantastic Sams is unique in that it offers a full service line with both cut and color options, while most of its competitors don't maintain a similar menu. "In addition to cut and color, we have our own line of products," says Tarnowski, "so the margin for Fantastic Sams' product sales is higher. From a franchisee point of view, they can take their revenue as high as they want with added services. It's a nice benefit."
Led by a sleek new salon design, attractive financing for franchise owners, and open territory, Fantastic Sams has posted one of its best development years in the past decade. New owners are joining Fantastic Sams through the purchase of existing units, opening new salons, or a combination of existing salons and new locations. "I see immense growth potential in our North American operations and the opportunity to recruit, train, and innovate the beauty care and stylists of the future," Costanza says.
No doubt, Sam Ross would be proud of his iconic brand's continued success.
Check out this handpicked feature on Stiebel Eltron – Make it right, keep making it better.
AT A GLANCE
WHO: Fantastic Sam
WHAT: A leading hair salon franchisor
WHERE: Headquarters of Dessange USA – Beverly, MA
WEBSITE: www.fantasticsams.com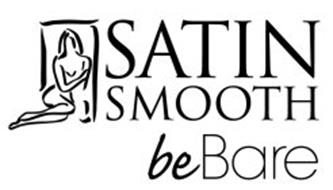 Satin Smooth beBare – Satin Smooth is a professional division of the Conair Corporation, a company that has been dedicated to the beauty industry for over 50 years. Satin Smooth has provided customized waxes and state-of-the-art appliances to the industry for more than 10 years. The Satin Smooth beBare Hair Removal System Kit is a non-wax depilatory. Formulated for ultra sensitive skin, it can be used on both the face and body. – www.satinsmooth.com
Nufree Finipil Hair Removal System – Nufree is a hair-removal system similar to waxing except it doesn't contain any wax, honey, or sugar and is antibacterial and antimicrobial. Finipil is a scientifically approved, patented, FDA registered OTC antiseptic made by Equibal Labs which is applied on clients after and in between Nufree Nudesse hair removal services. This antiseptic cream destroys 99.999% of bacteria and cools and soothes the skin while protecting the empty hair follicle. – www.nufree.com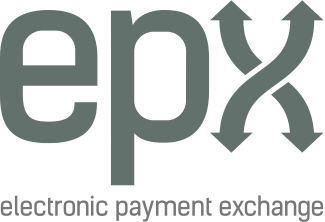 EPX Credit Card Processing Inc. – Founded in 1979, Electronic Payment Exchange (EPX) provides transaction payment processing platforms with end-to-end payment solutions for merchants, banks, ISOs, public utilities, franchises, and third-party processors around the world. The company offers traditional POS, internet-related, self-service kiosks, parking meters, credit card processing, and debit card processing solutions. By operating as a fully integrated payment facilitator, EPX differentiates itself in the marketplace by providing real time interchange optimization and state-of –the-art, secure transaction solutions. In 2014, EPX was acquired by North American Bancard (NAB), one of the nation's top payment services companies and the leading provider of the PayAnywhere suite of mobile point of sale solutions. – www.epx.com
Gibs Grooming – A supplier of men's hair and beard grooming and styling products, based in Ft. Collins, Colorado. – www.gibsgrooming.com