Sarnia, Ontario
City on the move
Business View Magazine interviews representatives from Sarnia, Ontario, as part of our focus on best practices of Canadian cities.
Sarnia is a City in Southwestern Ontario, located where Lake Huron flows into the St. Clair River at the Canadian/U.S. border. It is part of the traditional territory of the Ojibwa, Odawa, and Potowatami nations. The French explorer, Robert de La Salle, first sailed the area in 1679, and gave it the name then in use by the First Nations, "The Rapids." Before dredging began in the 1850s, Sarnia, Ontario was known for its shallow and turbulent water at the mouth of Lake Huron. It was surveyed as Port Sarnia in the 1830s and incorporated as the Town of Sarnia in 1857. Sarnia grew to become an important center for lake freighters and oceangoing ships.
Sarnia's role in the petrochemical industry stems from its proximity to the oil fields of Petrolia and Oil Springs, which have been drilled commercially since the 1860s. A burgeoning oil refining industry developed in East London and eventually consolidated into Imperial Oil. As rail connections and drainage improved, Imperial Oil relocated to Petrolia, and then to Sarnia in 1898 after Standard Oil purchased the company, establishing Sarnia, Ontario as a refining center. The petrochemical industry expanded rapidly after 1942 when Polymer, a federal crown corporation, established a synthetic rubber factory in Sarnia.  This factory was built by local tradespeople in order to supply the allies in World War II with synthetic rubber (from oil) when the supply of natural rubber had been cut off. The supply was considered a contributing factor to the success of the war effort.  The plant was built in an amazingly short period of time and operated very profitably providing a return to the Canadian taxpayers.  This achievement was celebrated by the Canadian government by depicting the Polymer Corporation on the Canadian $10 bill.
Today, Sarnia, Ontario and neighboring municipalities are home to 36 petrochemical and refinery facilities, employing some 4,500 people.  But things are changing in this waterfront city of 72,000. Once known mainly for its petrochemical industry, Sarnia is now deep in the process of diversifying its big oil industrial base to include big bio.  For the hybrid chemical system, future growth will come from bio-based industry.  But the region is also committed to maintaining the petroleum industry as they work hard to decrease its greenhouse gas emissions and look at ways to partner with the bio-based industry.  "We're actually seen as a leader in North America in the bio-industry process," says Alan Shaw, Sarnia's Director of Planning and Building. "We've seen people come in from as far as Europe and California to set up plants and operations here in Sarnia."
There are several reasons why this is happening. "We have several municipally-owned assets including a deep water port, a regional airport, and two business parks," Shaw offers. "One business park is fully serviced by the City, and is there to provide shovel-ready type development in attracting new businesses." The second business park is 214 acres and contains the 80-acre, Western Sarnia-Lambton Research Park, which was established in 2003 as a joint initiative with the County of Lambton, the City of Sarnia, and the University of Western Ontario (now Western University). It is Canada's largest clean-tech incubator for the commercialization of large-scale industrial technologies, from lab to market. The Western Research Parks were the 2016 recipient of the Outstanding Research Park Award from the Association of University Research Parks. From more than 700 international Research Parks, the Western Research Parks were selected for their excellence in creating and supporting high-technology economic development, enhancing student learning opportunities and job creation.
The Park is also the location of Bioindustrial Innovation Canada (BIC), a nationally focused, not-for-profit organization that acts as a hub for commercialization of sustainable chemistry and bio-based innovation.  BIC, along with the Sarnia Lambton Economic Partnership (SLEP) has been a catalyst in developing the Biobased Cluster in Sarnia, which is now becoming globally recognized as the leading cluster in bio-based chemicals and clean technology.
Another reason to locate in Sarnia, Ontario is its ready supply of skilled labor. "Our labor force is very heavily oriented toward engineering and technical skills, as well as on the manufacturing end, fabrication and chemical processes," says Margaret Misek-Evans, Sarnia's Chief Administrative Officer. "That's a real area of strength in the Sarnia region economy." The area's Lambton College offers programs in chemical and instrumentation process technologies, so its graduates are fitting right into the new industries. This college takes a hands-on approach to learning through its applied research program. In 2017, for the second year in a row, Lambton College was ranked as a national leader in applied research in Canada, placing third among Canada's top 50 research colleges. Through its commitment to commercialization, the College involves faculty, students, and local businesses and industries in undertaking applied research projects and experiential learning. Lambton College is currently undergoing a $45M expansion, building a new student recreation and fitness complex, as well as a new center for health education and sustainable care.
Then there is the cluster effect. "What we're finding is that when one plant comes in and sets up shop, because their processes and byproducts are used by similar type businesses in that bio-industry field, other businesses come," says Shaw. Finally, there is available space and, sometimes available infrastructure, as well, from legacy chemical companies that have departed from Sarnia, like Dow Chemical, which left in 2009.
"One thing that's unique within the City of Sarnia for new large industries that are relocating – they don't have the same water needs as the companies that were here prior to vacating," explains Director of Engineering, Public Works & Transit, Mike Berkvens. "This makes room within the existing permits to take water for process water and fire protection, or treatment facilities, so a lot of the times, when plants are moving in within the footprints of these locations, they're not a hundred percent reliant on municipal services." For example, TransAlta, an electric generating company, opened its Bluewater Energy Park on former Dow Chemical land. Featuring 170 acres available for development of new manufacturing, the Park is able to provide steam and electrical power from TransAlta's Sarnia Regional Cogeneration Plant at favorable prices. Also, the fact that they can purchase steam from TransAlta means they do not need to put in their own boiler system. The benefits of building in an established chemical community helps move it toward a circular bio-economy.
One new company that is establishing in Sarnia, Ontario is Origin Materials, a California-based, bio-chemical company that began this winter with a $6-million pilot plant at the Western Sarnia-Lambton Research Park. Now, it is planning to open a $31.4 million commercial-scale demonstration plant on land currently owned by ARLANXEO Canada, a synthetic rubber company (and the prior site of the 1942 Polymer Corporation), located in the Bio-Industrial Park Sarnia. "Origin Materials uses second generation materials like cardboard and wood chips to make components for plastic," says Misek-Evans. "They are now graduating from labs to their first commercial facility to be located in Sarnia at one of the private business parks in the City's south end."
The Origin site is just west of the two-year-old, $141 million BioAmber plant that manufactures 66,000,000 pounds of succinic acid per year, a chemical used to make plastics, lubricants, paint, cosmetics, food additives, and other products. "Up until BioAmber's new technology to produce it from bio-based materials, succinic acid has traditionally been petroleum-based, produced by the petro-chemical industry," Misek-Evans explains. "So, this has been a real advancement in technology. It's got its first big plant here in Sarnia."
Other companies that have set up shop in Sarnia, Ontario include COMET, which is designing a sugar mill for 80,000 tons of corn stover supplied from Lambton county farmers through the Cellulosic Sugar Producers Cooperative. The mill will be built at the Bluewater Energy Park and be operational by 2019/20.  Woodland Biofuels Inc., a Canadian biotech startup company producing ethanol and high value products from waste biomass, constructed a demonstration plant at the Western Sarnia-Lambton Research Park in 2012. From the summer of 2012 to the summer of 2016, KmX Corporation operated a pilot plant, to commercialize membrane technologies that filter industrial process wastewater.  Along with the few bio-economy companies mentioned, there are a number of others at the Research Park and looking at Sarnia as a primary site location for their future. Also within Lambton county, a strong partner with Sarnia, there is BIOX, a biodiesel facility, and Forge, a new start up locating in the county, also focused on biodiesel; Suncor has the largest ethanol facility in Canada; and Enbridge manages one of the largest Canadian Solar Farms here and an innovative farming community that formed the CSPCoop to partner with Comet to build a sugar mill from their corn stover.
"These are innovative companies that are
being borne out of incubators that are here in Sarnia," Misek-Evans states. "The Western Sarnia-Lambton Research Park is the largest incubator for clean tech products in Canada. So, companies are graduating – which is exactly what this research park is intended to do: to incubate from laboratory to market. It's very exciting that these companies are choosing to stay here and become commercial entities within Sarnia, once they have developed their technology well enough to commercialize it."
As the business environment in Sarnia continues to evolve, the city is also moving steadily into the future with a vibrant redevelopment, community engagement, and sustainable practices agenda. One success story, according to Misek-Evans, is the repurposing and redevelopment of two city blocks that used to be home to the Sarnia General Hospital, which was vacated in 2012, and had been sitting vacant as a deteriorating brownfield site within a mature and established neighborhood. Misek-Evans reports,  "Last year, after issuing a second RFP, we were successful in garnering the interest of five local businessmen – they call themselves the GFive Group – and have entered into a public/private partnership to get those buildings remediated and torn down and then redeveloped. With the city's investment of $5.35 million, dedicated toward remediation and demolition, the GFive Group will take on all of the risks of obtaining the regulatory approvals, doing the demolition, and then redeveloping those two city blocks into a productive mixed-use community."
"Bayside Mall in the downtown core, which is sitting on about nine acres of city-owned land, was in receivership four years ago. Developed back in the 1980s, it has not kept up with the times," she continues. "But out of that process of receivership and couple of owners in and out, Season's Retirement Communities, has acquired the site and has ambitious plans to repurpose the mall space and also build two residential towers – one oriented towards both independent seniors and the general public market, and the other as independent supportive living and memory care suites for seniors. That will be a huge shot in the arm for the downtown. This mall is a big anchor piece in the downtown and it will benefit greatly from this type of development."
Also on the City's agenda is Mitton Street Village, a small community just southeast of downtown. "It's fallen on hard times and it's got a lot of vacancies," says Misek-Evans. "The former hospital anchors one end of that village and an older high school that's being surplused anchors the other end. So, we're trying to get the community conversation started there with a lot of uptake and input from local residents and developers on how best to rejuvenate that neighborhood. Sarnia is a very caring community and it comes together when there's an issue to solve. We've seen a lot of that happening here in the last couple of years and are excited by the prospect of seeing these places and spaces rejuvenated into productive communities that provide people with adequate and needed housing, but also provide good opportunities for investment."
Sarnia has also invested in other infrastructure and energy savings projects. Currently there is a $49-million upgrade project on  the city's aging sewer collection and treatment system which is a project funded by federal, provincial, and municipal money.  Also, the City recently replaced all of its mercury vapor and High Pressure Sodium cobra head lights with energy efficient LEDs. "Historically, investment in infrastructure has been in the roads and pipes domain," says Misek-Evans. "But, lately, Council has turned their focus to also include parks and recreation facilities. So, we've been successful in getting grants for that. We got a Canada 150 grant to help restore a 16 km. trail that goes from one end of the community to the other, and to widen it to a consistent 8-foot width and refurbish it with a hard-pack granular so that it's accessible to all ages. Accessibility is something we're known for, so anything that we do, that is baked into the mix. Long before it was a requirement, Sarnia was a leader in that. And with the recent purchase of eight new conventional buses and four new Care-A-Van specialized buses, the entire fleet of our transit system is now low floor accessible."
There is also the city's flagship Centennial Park, a 33-acre waterfront site where contaminants were found a few years back. The City undertook an extensive brownfield remediation project over the past 5 years totaling $13-million investment that included $10.7 million for park remediation and another $2.6 million for replacing the water and sewer services. Private businesses and community groups helped by sponsoring a new community band shell, a solar-powered pedestrian crossing and bus shelter, and an accessible garden and playground area. The finished park will also feature a new public boat launch next to the city-owned and privately-operated Sarnia Bay Marina. There is great connectivity between the Marina, the park, and the downtown that makes it the place to be for residents and visitors alike.
All over the city, Sarnia is sprucing up and going green. Communities in Bloom is a grass roots group set up to beautify the community, and the city's Environmental Advisory Committee gives out "Go Green Awards" for residents who come up with energy-saving ideas. "Historically, we've been known as a heavy industry, petrochemical plant area in regards to the environment," says Shaw. "But we're really seeing a re-use, re-thinking, and re-engagement by the community to 'turn the leaf' for greener development."
Meanwhile Sarnia is also partnering with the County, the regional economic development corporation, Bluewater Regional Networks, Lambton College, and Western Sarnia-Lambton Research Park to compete in the New York-based Intelligent Community Forum (ICF). Sarnia Lambton has been selected from nearly 500 communities globally as a Smart21 Community for 3 years in a row in this international competition. The ICF is a global network that helps communities use information and communications technology to create inclusive prosperity, tackle social and governance challenges, and enrich the quality of life. Intelligent communities recognize that if there are gaps in broadband access in their region, they need to take matters into their own hands. Sarnia-Lambton did that in 2016 when they, as Bluewater Power shareholders, approved the Bluewater Regional Network initiative.  Since Bluewater Regional Network launched its locally owned, carrier grade fibre optic network deployment, other carriers have responded with more accessible and more competitively priced broadband.
With its blossoming bio-industry, its top-notch research facilities, its affordable housing, its vibrant arts community, its revitalized downtown, and its many other community assets, including over 100 parks, six golf courses, great fishing, boating, sailing, swimming, and other recreational options, it's no wonder that Sarnia recently rated #4 out of 85 mid-sized Canadian cities, in terms of life satisfaction. It's definitely a city on the move.
Check out this handpicked feature on Larsen Development – The beauty of expertise.
AT A GLANCE
WHO: Sarnia, Ontario
WHAT: A city of 72,000
WHERE: Southwestern Ontario, where Lake Huron flows into the St. Clair River
WEBSITE: www.sarnia.ca
Bioindustrial Innovation Canada – Bioindustrial Innovation Canada (BIC) is a not-for-profit organization based in Sarnia, Ontario. Its mission is to provide critical strategic investment, advice, and services to business developers of clean, green, and sustainable technologies. BIC is focused on supporting startup companies in the bioindustrial sector and building a green and sustainable cluster in Sarnia around the existing industries. BIC also assists other communities in bringing focus to their interests in bioindustrial industries. – www.BInCanada.ca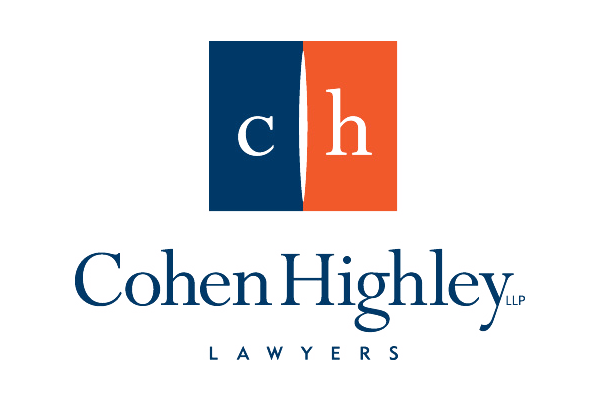 Cohen Highley LLP – Cohen Highley LLP provides professional legal services on an agency basis for corporate counsel, law firms, and sole practitioners. With law practices covering all types of family issues, corporate-commercial matters, real estate transactions, wills and estates planning, administrative law issues, and commercial and civil litigation, the firm's legal professionals provide a broad range of legal services in the London, Ontario region. – www.cohenhighley.com
Western Research Parks- The original 50-acre Western Research Park, established in 1989, is one of Canada's leading science and technology parks and is affiliated with one of Canada's largest universities. The original Park, now called Western Discovery Park, is located adjacent to Western University and is home to over 200,000 square feet of office space, lab space, and industrial-grade space, including the Stiller Centre for Technology Commercialization, one of Canada's most successful biotechnology incubators. Tenants at Western Discovery Park range from national government laboratories, to multi-national industrial research centers, to some of Canada's fastest growing emerging companies. Western has expanded its Park program and contributed to the opening of two more Parks, a 10-hectare site located alongside Highway 401 called the Western Advanced Manufacturing Park and a 30-hectare location just south of highway 402 called the Western-Sarnia-Lambton Research Park. – www.westernresearchparks.ca