Business View Magazine interviews Amiee Martelle, President and CEO of Riverport Railroad as part of our focus on best practices in American business.
Riverport Railroad, LLC. (RVPR) operates a short line railroad that serves a commercial, industrial, and distribution complex located at the former Savanna Army Ordinance Depot, now named the Savanna Depot Business & Technology Park. RVPR is located in northwestern Illinois, on the Mississippi River, 40 miles south of Wisconsin and across the river from Bellevue, Iowa, just south of Hanover, Illinois, and just north of Savanna, Illinois. The company was organized in 2000, to purchase track, rail assets, and significant real estate assets located at the Savanna Depot. Today, RVPR has the ability to meet most long and short term railcar storage, transloading, and switching needs, with over 50-plus miles of track that is in operation for storage of up to 2,500 railcars.
Amiee Martelle is President and CEO of RVPR, and she first spoke with Business View Magazine back in May 2016. We caught up with her recently and learned that RVPR had just acquired an additional 20 acres of land to add to its 337 acres on a railroad right-of-way of 664 acres. The new acreage will make available an additional 250 rail car spots, with work on the new storage area to begin this summer. And Martelle adds that, within the next five years, she's hoping to have up to 3,500 railcar spots available for rent.
Last year, Martelle said that their rail yard was totally full and that there was a waiting list to get in. A year later, that has not changed. Some of the stored cars at the yard are oil tankers, and they, too, are still sitting in storage, as the depressed nature of the oil sector has not changed much, either. Meanwhile, Riverport gets the daily storage rent. Martelle notes that some of those oil cars are getting cleaned which suggests that they will not go back into the oil service any time soon. "They will potentially be leased for a different commodity," she explains. "Chemicals for food grade items, such as corn syrup. Any liquid commodity can go in those cars – we've had tequila cars, here in the past."
RVPR still has its two tenants on the property: Rescar and TLC Rail Services. Rescar provides railcar repair, interior coating repair, railcar cleaning, testing and inspection, billing, and NDT (non-destructive testing) services. TLC Rail Services provides railcar-to-truck transloading, on-site mobile cleaning, blasting, and running inspections and repairs. Both businesses are healthy. "Our two tenants are flourishing very well with the rail car and cleaning businesses that they have here," Martelle reports.
RVPR continues to give back to the community – for the 3rd year in a row it has, again, offered scholarships aimed toward the area's youthful population. "We offer scholarships at the two area high schools," Martelle says, "and part of those scholarships are paid internships during the summer – learning railroading work and helping with maintenance." One aspect of the yard has changed, however. "We no longer have our truck scale," she says. "We turned that into a huge garage shed that we can do transloading out of. We sold the scale and the building now has a dock where the scale was."
Martelle reports that the company still has the potential for more development and it is always looking for rail-related businesses, either in manufacturing or production, that would utilize rail service. "We're really trying to market all our acreage," she states. If the right business comes in, we're willing to partner with them and do the rail to their facility. We work with our Class 1 partner, BNSF. They have lots of companies that come to them looking for space and we are listed as a premier transloader with them, so that helps market us. Also, the Jo-Carroll Local Redevelopment Authority (LRA) does marketing of all available properties. The whole Depot falls under Foreign Trade Zone 271 and the whole area is part of an Enterprise Zone, so there are many incentives."
So, all in all, it's been a good year for the Riverport Railroad at the Savanna Depot Business & Technology Park – still offering a safe and secure location for railcar storage, switching, transloading, repair, and cleaning.
AT A GLANCE
WHO: The Riverport Railroad
WHAT: Railcar storage, switching, transloading, repair, and cleaning
WHERE: Savanna, Illinois
WEBSITE: www.riverportrailroad.com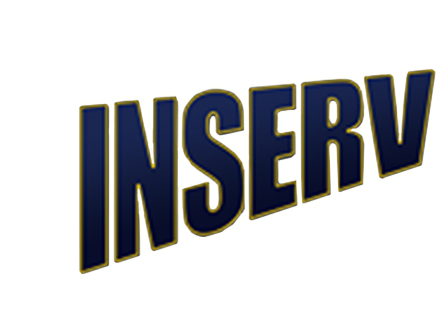 Inserv, Inc. – Inserv is an industrial cleaning and environmental services company located in Mishawaka, Indiana. TLC Rail Services, which serves the Riverport Railroad, is a business unit of Inserv. It provides car cleaning (mobile and onsite), interior blasting, valve replacement, car inspections, transloading, and training and consulting. – www.inserv24-7.com, www.tlcrailservices.com