Littleton, Colorado
The new story of a historic city
Business View interviews representatives of Littleton, Colorado for our focus on Economic Development in U.S. Cities
Big changes are happening in Littleton, Colorado.
The city, which was founded in 1890, has been aggressive over the past two years to help improve its resilience, growth, and adaptability, all while maintaining its quaint historic charm. "Aside from the historic relevance of Littleton and that small-town feel, Littleton also has vision," says the city's new Economic Development Director, Cindie Perry. "It's unique and still supports a diverse economy. Over the past 24 months, despite COVID, Littleton leaders have accomplished three major initiatives that will allow them to improve Littleton, to redevelop Littleton, and to redevelop it in a way that aligns with the community's vision."
The trio of initiatives include a new comprehensive plan, a total reboot of the city's land-use code; and the passing of a 3/4 percent sales tax rate increase, which is dedicated to the city's capital projects fund. What makes it even more significant is the fact that Littleton's previous comprehensive plan hadn't been updated in over 40 years. Up until now, the community's land use codes were unclear. There was a lot of attention placed on maintaining the city's character – without allowing room to evolve.
"So, the new code takes that into consideration and it also simplifies the process," Perry says. "We know that land-use decisions are one of the most important economic development tools a city has, and we also know that in order for development to occur, developers and site selectors like to see consistency in that decision making and in the processes. So the new code speaks to both audiences – the desire to have Littleton's character maintained, but also the desire to have a development community that hears what we envision for our city. It provides that clarity that we keep hearing that investors and the development community expect."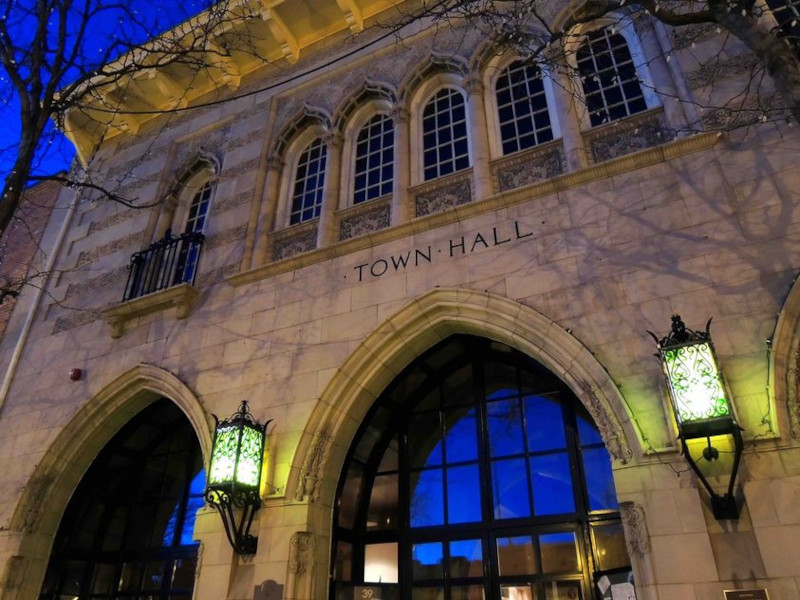 The newly-passed sales tax rate increase is a direct result of the city listening to and adapting to the needs of local businesses. The Littleton 2020 Business Survey results highlighted business owners' concerns with traffic congestion and the need to revitalize commercial areas. The sales tax measure was adopted to address those concerns and is expected to generate around $10 million in revenue for the capital projects fund each year. Perry acknowledges, "The intention with those funds to modernize infrastructure – our roads, our sidewalks and our public buildings– we believe that demonstrates to investors, residents, and the businesses that spoke in that survey what we already know… that Littleton is resilient, thriving, and we're reinvesting in ourselves for the benefit of everybody."
Littleton already has a comprehensive transportation system which includes two light rail stations, buses, and the appointment-based Omnibus service that assists the city's senior and disabled population. To help further alleviate transportation congestion, they completed a Transportation Master Plan (TMP) that will make transportation more cohesive. "The TMP introduced the concept of a complete network of streets that find the balance where streets are vibrant, safe and promote a sense of place, while providing multimodal choices for users of all ages and ability," says Kathleen Osher, Littleton's Director of Community Services. "The sales tax increase focuses on funding priorities identified in the TMP like our critical corridors, as well as increasing Littleton's pedestrian and bicycle friendliness by reducing the level of traffic stress experienced by users."
When it comes to Littleton's economic landscape, the city features a wealth of small businesses, a robust healthcare system, and a few larger corporations to round it out. "Littleton is has a smaller town vibe with lots of thriving small business, but we also have a diverse economy," Perry explains. "We have one of the largest clusters of aviation in the country and a really strong healthcare sector with a state-of-the-art hospital, and a number of healthcare amenities that support a hospital and the healthcare system." Littleton Adventist Hospital, a Centura Health affiliate, cares for more than 70,000 patients per year in the region. The hospital services include Level II Trauma, state-of-the-art neurological, heart and cancer care as well as a designated Level III neonatal intensive care unit. It also offers innovative orthopedic care as the first hospital in south Denver to offer robotic-arm-assisted knee replacements.
Littleton is also home to two telecommunications firms – DISH Network, which will be making the city it's 5G headquarters, and Lumen. In addition, it has a bourgeoning beverage tourism industry with Breckenridge Brewery, Carboy Winery, Jackass Hill Brewery, and Rocker Spirits distillery. According to Perry, "We have some really big players and some really great key local partners."
To help foster and grow even more new innovative businesses, Littleton is in the preliminary stages of compiling data to help create a fresh comprehensive economic development strategy, which will be implemented in 2023. "That will look at a more in-depth analysis of what businesses we have here and where there are opportunities," says Perry. "Depending on what that data reveals, and in consideration to what is happening on our borders, where does it make sense for the city to invest? We really want to drill down and target the appropriate sectors for Littleton."
Part of the strategy also includes identifying gaps in the workforce and working with the local Arapahoe Community College to develop specific skills-based training based on current and future demand. "We don't want to get lost if 'X Industries' is the next big thing and then we don't have any skilled workforce to support that in the region," Perry explains. "Quoting Wayne Gretzky, 'we want to skate where the puck is going'."
In addition to its robust business landscape, the community has a lot to offer when it comes to culture and recreation. It is home to 1,400 acres of parks and open space, as well as 200 miles of trails. Littleton also boasts the South Platte Park and Carson Nature Center, a 950-acre natural park, which buffers the South Platte River. The city also has its own botanical garden, a performing arts theater, a Smithsonian affiliate museum and living history farm, and an arts and culture commission that elevates the arts and culture community.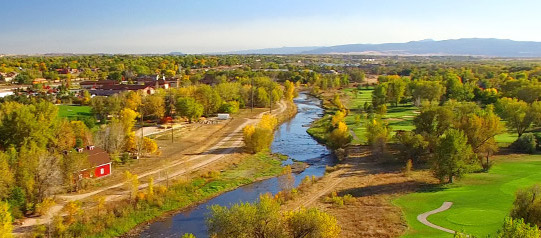 Littleton's history dates back to 1859 when merchants, farmers and gold-seekers flocked to the area during the Pike's Peak Gold Rush. It was founded by Richard Sullivan Little along the South Platte River in what is now the Colorado Piedmont region of the Great Plains. By 1867, Littleton had a thriving economy and was home to schools, churches, a hotel, stores, and more. It was officially incorporated in 1890 and much of that history has been preserved, including 20+ historic buildings. City council recently designated the entire downtown area as a historic district.
But preserving the past isn't holding Littleton's downtown back. Seeing the potential to use the heritage factor to the benefit of businesses, the City Manager's office is exploring a feasibility study for creating a Downtown Development Authority. Considerations will include parking management, additional placemaking features and attractions, support for restoration and evolution of historic structures, and the ongoing management and activation of the greater downtown area. As Osher reports, "Downtown Littleton has seen a major revival over the last 15 years and the city is focused on bringing together stakeholders to determine how to best support positive business trends and improve the quality of life in the downtown area. We are entering into a process of discovery and stakeholders will develop a potential plan of development for consideration by those in the district boundaries."
In more recent history, the city underwent substantial growth between 1950 and 1980 and its architecture in the Littleton Boulevard corridor is reflective of the mid-century modern architectural style of the day. "The collection of buildings along the corridor are significant to the story of Littleton's history," says Perry. "To preserve that history, the city completed a survey of historic buildings, which serves to elevate community awareness on the significance of the buildings; define the historic character of the corridor; provide the basis for land-use planning efforts by defining the character, role and desired land uses for Littleton Boulevard; and identify possible landmark structures and districts."
As Littleton moves into the future, the city won't leave its history in the past – but it won't be held back by it any longer, either. Perry notes, "I want to tell the story of Littleton so that the city is realized for the gem that it is. I want us to be known as a business-friendly city."
AT A GLANCE
Littleton, Colorado
What: A historic, business-friendly city of 45,000
Where: A suburb of Denver, Colorado
Website: www.littletongov.org
Arapahoe Community College – www.arapahoe.edu/training
ACC provides innovative education and training through individualized support, passionate employees, and a welcoming environment.  Hands-on learning experiences enable our community to develop the knowledge and skills needed to reach career goals.  Since 1965, ACC has been the place of choice for people who want to Move Mountains.