Global Pet Foods
Canada's healthy choice for pets
Business View Magazine interviews Jim Walker, Executive Chairman of Global Pet Foods, as part of our focus on best practices of Canadian businesses.
Global Pet Foods is the largest Canadian-owned pet specialty retailer. Founded in 1976 and based in Brampton, Ontario, the company has over 185 stores across nine provinces and three territories: Alberta, British Columbia, Manitoba, New Brunswick, Newfoundland, Northwest Territories, Nova Scotia, Nunavut, Ontario, Prince Edward Island, Quebec, Saskatchewan, and Yukon. It specializes in natural and holistic pet food, pet treats and supplements, and also carries a wide selection of health and beauty supplies, such as shampoos, grooming tools, and dental products, as well as toys, carriers and crates, beds, clothing, leashes and collars, and training tools.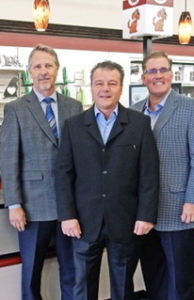 Company Executive Chairman, Jim Walker, began as a franchise store owner more than 25 years ago and, in 1995, he bought the business from its original owner. "At that point, I had nine corporate stores and a dozen franchises," he recounts. "A number of years after that, I met up with a gentleman – his name was Ted Loyst – who ran a publicly traded company called Franchise Bancorp, a franchise services provider. Back then, I was wearing pretty much all the hats; I was selling franchises, I was doing the CFO job, paying the bills, doing all the ordering, managing the whole business myself. He offered me an amount of money and a large ownership percentage in Franchise Bancorp, as well as the maintenance of most of my ownership percentage in Global, but Franchise Bankcorp would become the majority partner."
"I agreed, and he also brought along with him another retail pet food company that was in an area of Ontario that we didn't have any stores in," Walker continues. "So, we joined with them and we became Global and Ryan's Pet Foods and the relationship with the public company remained for the next 15 or 20 years. Part of the reason I decided to do it was because it really professionalized my accounting and our approach to selling franchises, because they had a franchise sales director on staff. It also helped us out with regards to advertising and promotion because they had a number of existing relationships. About the same time, it became pretty obvious to us that we had to try and find a niche in the marketplace which would make us stand out, over and above some of these multinationals – PetSmart, Wal-Mart, Costco, etc. – who were getting more aggressive when it came to selling pet products in Canada, and who we probably couldn't keep pace with price-to-price.
"So, what we did was focus solely on natural and wholesome foods. And, after we entered into this side of the business, we no longer sold any of the foods that were available in grocery stores, and it's really helped us to differentiate ourselves in the marketplace. Today, we are the holistic pet food leaders in Canada. We have our own private label that we manufacture in Canada; it's one of the first all natural and wholesome foods that's available to a chain of stores in North America. It uses all fresh meat products. We also focused on accessory products that we would have made for us, such as custom-made beds with custom-made fabrics, custom leashes and collars."
"It's been really effective; we've had really good success with it," Walker adds. "Our focus on the natural wholesome products has given us 15 straight years of double-digit sales increases. Our stores enjoy the highest gross profit in the industry. Most stores exceed 36 percent in gross profit and in the pet food industry that has never been seen before. And, I believe, we're the fourth or fifth largest specialty pet food retailer in North America, at the moment. We're the biggest specialty pet food retailer in the world, if you consider that we're not owned by private equity."
About six years ago, Walker and two partners, Dino Fragaglia and Paul Thomson, started buying shares in Franchise Bancorp, completing a final purchase of the company a year ago. They also changed the name of the company to Global Bancorp, with Global Pet Foods being the largest component of the business that also has some smaller retail brands within it. Today, Fragaglia is the company President in charge of day to day operations and Thomson is the CFO in charge of finance and corporate organization.  Walker oversees special projects, leasing and franchising, and marketing. Each owns one third of the business.
Walker reports that Global Pet Foods franchise owners come from all walks of life and all age groups. They connect with the company via franchise shows, over the internet, and a lot of word-of-mouth. "If you're a customer at a Global Pet Food store, and you see the service level that you're getting and you happen to love dogs and cats and companion animals, what a better business to get into?" he opines. "So, a lot of franchisees come to us as customers, first."
Once accepted as a franchisee, Global Pet Foods offers its
new owners considerable support. "They have a significant training period with us – usually six or eight weeks," says Walker. "They spend time in existing franchise stores to see how they do it, plus we have a training store that they spend a couple of weeks working in. We work with the franchisee to find their store location and once we've found it, we have a director of leasing who negotiates the terms of the lease. Once that's done, we handle all of the construction for them. We design their stores and they get to work with us on interior design. When a store comes together, we begin the inventory process and they participate in that. We teach them how and why we do the things that we do from a merchandizing standpoint, introducing them to products that they may not have learned about yet, explaining why they're better than other products out there. And then, we have a whole series of training programs that we offer to our franchisees throughout their ten-year term. We have one big, four-day national meeting, which is a combination seminar style meeting and, on top of that, we have a large trade show and a big awards banquet."
"So, it's pretty all-encompassing. We're here to hold their hands for as long as they want us to hold their hands. If they don't need direction in a certain area, we give them a lot of flexibility to create a store for their own needs and customers, which means that not all of our stores will carry exactly the same thing. They may focus on different types of products depending on whether they're a rural store or a more urban store, and we allow that flexibility. We distribute a bunch of private label products and controlled label products that we import, but they're also allowed to purchase from distributors, so we teach them how to do that. Regionally speaking, each one of our stores can select products that come from their region. A big and growing part of our business is frozen raw diets. There are some nationally-sold frozen raw diets, but there are a lot of locally-sold raw diets. So, our franchisees are free to take ownership of that, themselves, and provide something that's locally sourced.
"We have a franchise advisory board, as well, that the franchisees elect every year. It meets quarterly and they are responsible for representing the franchisees that have elected them, regionally. We meet to discuss issues that are going on at the time, as well as planning for future roll-outs of products and advertising and promotions that we're going to be working on, nationally. So these owner/operators are very involved. Most of our franchisees are multiple store owners. I would say that 75 percent of all of our franchisees own more than one store. Some own as many as six or seven, with no restriction on how many they can buy. And they wouldn't be doing that unless they enjoyed the reliability of the profitability of these stores and enjoy the business."
Walker notes that Global Pet Foods is also a socially responsible company, devoted to the care of abandoned or ownerless pets. "As an example, right now, is our 'Show us Your Heart' program," he explains. "It's a program for two weeks in February, usually right around Valentine's Day. We ask people to buy, not just flowers and chocolates and gifts for their spouses or girlfriends and boyfriends, but also not to forget about unwanted pets – pets that are in shelters up for adoption. We collect anywhere between a dollar and five dollars from customers and we match that. And the franchisees can pick and choose what charitable pet area or group they would like to have that money donated to. To date, we've raised over $1.5 million. So, it's been a very effective, socially responsible program. In the corporate world, they raise a lot of money for different types of charities. We focus on the part of the business that we work with – the pet adoption side of it."
Check out this handpicked feature on Targeted Pet Treats – Customized pet products.
AT A GLANCE
WHO: Global Pet Foods
WHAT: Canada's largest pet specialty retailer
WHERE: Brampton, Ontario
WEBSITE: www.globalpetfoods.com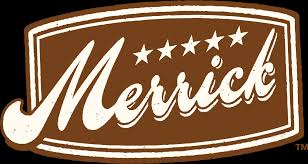 Merrick Pet Care, Inc. – Merrick Pet Care produces dog and cat food and treats, including bites, dental chews, natural bones, biscuits, jerky, and sausages for dogs, and bistro and ingredient diet for cats. It offers its products through pet specialty stores and online retailers in the United States. The company was founded in 1968 and is based in Amarillo, Texas. – www.merrickpetcare.com
Natural Balance Pet Foods – Based in Burbank, California, Natural Balance Pet Foods was founded in 1989 to create pet food based on sound scientific principles and nutritional truths. The company offers a wide selection of premium dog and cat foods that are used and respected worldwide by top trainers, pet rescues, and caring pet owners who want the very best for their pets. – www.naturalbalanceinc.com