Targeted Pet Treats
Customized pet products
Business View Magazine interviews Gregory Austin, President of Targeted Pet Treats as part of our focus on best practices in American business.
Targeted Pet Treats (TPT) of Warren, Pennsylvania, is an industry leader in the innovation and manufacturing of injection molded pet dental treats, and long-lasting chews. "Targeted was founded in 2000," says company President, Gregory Austin, who, after a ten-year career in the pet food sector, took over the reins of TPT in January 2017.  Austin states that, "Prior to pet treats, the co-founders were in the plastic injection molding business, with a company called Moldsmiths. They had the idea of using those same plastic molding presses, but processing food ingredients instead of plastics and molding them into any shape desired."
"The Co-founders knew the technology – they knew how the injection molding process and presses worked, but they did not have any pet contacts for distribution," Austin continues. "So, they contacted a local pet food company called Dad's Pet Care at the time, since renamed Ainsworth Pet Nutrition. Ainsworth thought their idea was great and purchased 55 percent of the company, putting Moldsmiths in the pet food business. From 2000 to 2005, the pet plant operated within the plastics company. They had a couple of presses designated to pet treats, but in 2005, they ventured out into their own facility and incorporated as Targeted Pet Treats, LLC. The first few products were made for Dad's, or Ainsworth, but since then, we have been making products for other branded pet food companies around the country." Today, products made by TPT, and sold to their clients' brands, generate over $100 million in total annual retail sales.
TPT has 220 employees and the flexibility to add temporary staff, when needed. "We have had as many as 475 employees at peak periods," says Austin. "We are a contract manufacturer; we make products for businesses that have their own pet treat brands, which the products are named under. Each of our customers' products have their own unique formula blend, shape, size, and look. During the onboarding and innovation process for a new customer, they either know what they want when they come to us, or they may just have an idea of what they want and ask us to help them develop it. A brand owner might say, 'I'm looking for a dental chew that has a mint flavor, a mint smell, or I want it apple-flavored.' We will customize a formula to develop a product that meets their specific needs."
The injection molding process allows TPT's customers to add functionality to their products and target the areas of most concern to pet parents. The options are plentiful and include oral care, joint, skin, and coat health. TPT can also add visible inclusions, such as carrots, parsley, flax seed, and just about anything one can imagine that would enhance the appearance of the treats. TPT purchases all the ingredients and packaging materials from approved vendors that demonstrate high regard for food safety and quality.
The principal advantage of injection molding of products is the ability to scale production up with consistent quality and shape.  The molding and design process is what really distinguishes one product from the next. "When it comes to the shape of the chew, we will ask the customer, 'What are you looking for? What do the other products in your brand portfolio look like? Do you want this product to look like those?' We will design the mold for the treat separate from the formula to meet the customer's expectations," says Austin. TPT has several companies under contract. They partner with them to make the best products that dogs and dog owners will enjoy, often making suggestions to improve the function of the treat to make it last longer, taste better, or add texture to increase the dental care efficacy. Their proprietary, single step manufacturing process enhances dissolvability and offers a lower cost solution for long-lasting pet treats. The result is safe and nutritious products first time, every time, at minimal cost. "There are competitors that make a similar product but in a different way," Austin explains. "We like to say that our product is more dissolvable. We want to make sure that the product is totally dissolved in the stomach and safe for the dogs."
TPT intends to be the manufacturer
of choice for the canine dental care market. "Dental care for dogs has been an issue for years, and we are seeing a lot of interest from many brands in producing a dog dental treat," Austin reports. In fact, some 76 percent of dogs suffer from some level of dental disease, and consumers are becoming increasingly aware that poor oral health in their dogs can be a sign of other more significant health issues. The dental products category is growing at double-digit rates yearly, and is expected to reach $1 billion by 2020.
"We've been making pet treats since 2000, but have recently ventured into toys," Austin adds. "We have a couple of customers we are working with to launch their toy products. Toys are a complementary item. If a brand has its treat being made with us, they should make their toys here, as well, maybe even in the same shape as their treats."
TPT makes its toys from nylon and thermoplastic elastomers, also known as TPEs. TPE materials are a family of polymers that combine the characteristics of rubber with the processing advantages of plastics. TPEs are flexible, rubber-like materials that, after injection molding, can be stretched, gnawed, and bitten without permanently deforming the shape of the object. TPE made products can also be customized to be very rigid and sturdy and are ideal for making pet toys and other products where durability is a must. TPT's pet toys and plastic products are free of PVC, latex, metals, and phthalates.
Over the last two years, TPT has invested $7 million in capital equipment and facility upgrades to expand its capacity and capabilities. The company has been SQF Level Two-certified for eight years and counting. It has a full-service laboratory, qualified R&D personnel, certifications to ship product on behalf of its customers to Europe, Canada, and the Pacific Rim, and it runs an environmentally responsible operation with minimal scrap and waste.
Over the next several years, Austin says he would like to expand the toy business and capitalize on the momentum of the dental care for dogs' market. "And we would like to think of a way that we can help cat's oral care, as well," he adds. "Cats chew differently and they're a little more finicky, as we know. In 17 years, we haven't cracked that code, yet. But Targeted is a fairly young company which has cracked the code on food safety, cutting edge products, and great customer service. We do a great job."
Check out this handpicked feature, a Comprehensive Resource Guide Demonstrating How 'Pets Work at Work'.
AT A GLANCE
WHO: Targeted Pet Treats
WHAT: A manufacturer of pet treats and chews
WHERE: Warren, Pennsylvania
WEBSITE: www.targetedpettreats.com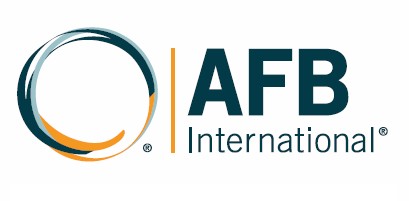 AFB International – AFB International, Inc. researches, develops, produces, and supplies pet food products, including dog and cat foods, treats, snacks and supplements, and liquid, dry, and specialty palatability enhancers. The company was founded in 1986 and is headquartered in St. Charles, Missouri. It has offices, resource centers, and production facilities worldwide. AFB International, Inc. operates as a subsidiary of Ensign-Bickford Industries, Inc. – www.afbinternational.com

Excel Packaging – Founded in 1991 in Irvine, California, Excel Packaging is a manufacturer and distributor of printed and laminated, flexible packaging solutions, such as stand up pouches, flat bottom pouches, large format bags, and rollstock. – www.excelpackaging.com