Hillsborough Township, New Jersey
The good life
Business View Magazine interviews Mayor Frank DelCore and representatives of Hillsborough Township, New Jersey for our focus on Sustainability in U.S. Cities.
Hillsborough, New Jersey and the surrounding area were first explored by the Dutch in the middle 17th century. At that time, the area was occupied by the Unami Indians who were part of the Lenapi Tribe. Before Hillsborough received its Charter on May 29, 1771, and officially became Hillsborough Township, it had the rather unassuming name: "Westering Precinct of Somerset County." Grist mills were one of the earliest industries; records of mills in the Neshanic area go back to 1692 and earlier. Today, people come to Hillsborough to find "the good life" in its charming collection of small villages – Belle Mead, Blackwells Mills, Flagtown, Neshanic, and South Branch – each of which has left its own imprint on Township history.
As a community of forward-thinkers, the joint focus is on building a culture of sustainability among Township staff, residents, and local businesses, as well as promoting green infrastructure – a challenging, and ultimately rewarding, venture to support present and future generations. According to Hillsborough Township Mayor, Frank DelCore, "One of the driving aspects is the Route 206 bypass completion project, which has been ongoing since 2011. There was a small stretch of that completed in 2012-13, but the real extension that would take us farther north on 206, and as far south as about a mile from the Montgomery border, is the piece that we're focusing on now. That is important to assist with the flow-through traffic in town, and to allow for the businesses and shops that are currently on 206 to not have to deal with the through traffic. More importantly, the completion of that project is step one in allowing us to fulfill our master plan concept of the Hillsborough downtown area, which is along the current Route 206."
The Township has started the process of some planning development along that stretch, which is intended to be typical multi-use development with retail along the highway, some housing above the retail, and more housing set back from the highway behind the buildings. The plan is to have complete renovation of that location; to work with developers on creating a walkable area that would be key for retailers, coffee shops, restaurants, small businesses; and to allow for incremental housing for existing and new residents.
DelCore adds, "It's an exciting project that we expect will be completed in early 2020, and once that is done we can begin the next phase which is the development aspect of the current 206, something we've been working on for quite some time. The actual 206 bypass is a state project, DOT funded, and some of the fits and starts have been state-funding related, but the project is now fully funded. It's in the last year of completion and you can really see the progress that's been made. As we get to the development of Route 206 – the retail and the housing – those are more developer-type projects. The first one was approved at our planning board a couple months ago. It sits just to the south of the intersection of Rte. 206 and Amwell Road, with a large housing component, including affordable housing, and a significant retail piece."
A big portion of the municipal tax base is residential, but Hillsborough does have a couple of large commercial complexes, mostly around Rte. 206. Part of the issue the Township faces is that the in and out access is only 206. So, it makes it difficult for bigger corporations with significant employee bases to be right in the heart of town – they tend to locate on the outskirts near the highway. With no downtown, per se, most of the residents gather on weekends or evenings in the area of 206 and Amwell Road, which is really the center of town. A large number of retail shops are situated there and it is slated to greatly expand with the next phase of redevelopment.
Doug Tomson, Deputy Mayor, acknowledges, "My background is in real estate. And I find that those municipalities that have historically rezoned areas for residential above commercial, or done Complete Street programs, widening sidewalks, etc., have something transit-related going for them already – either being on major bus lines or with rail lines. We don't have either one of those; we only have the 206 corridor. Back in 2003, when our planning board did the master plan for the first time, they realized we were lacking that downtown. So, that's what kicked everything off. Now with the 206 bypass being completed, and a state of New Jersey mandate to provide affordable housing, we have a unique opportunity to build a downtown where there wasn't one."
On the sustainability front, by pushing building to the downtown corridor along 206 and Amwell, it allows the Townships to protect land outside of that area. At 55 square miles, Hillsborough is a large municipality, and over 35 percent of that property is off limits to developers, thanks to some major purchases the town has made to ensure they can keep it green for generations to come, and from making sure farmers preserve their land, and a whole host of partnerships with the County and private individuals that purchase land and want to make certain it stays as it is forever without losing that green nature.
When Mayor DelCore was first elected, he created a "Red Tape Commission" to identify areas that made it difficult for businesses to come to Hillsborough. And they've been building on that every year, trying to identify why a business would choose the next town over and how they can compete. "One of our initiatives is Restaurant Week," says Tomson. "It's to encourage people to visit our restaurants in town. We have 35 restaurants signed up to participate this year. We've also got the property tax rebate card that encourages businesses to sign up through the Township. And if residents use their business, those residents get money back off their property taxes. So, any way we can help them out and let them know Hillsborough is a great place to live and work."
The Township works closely with the Hillsborough Business Association and David Kois, Hillsborough's Business Advocate/Sustainability Director, is very effective at spearheading joint initiatives. About three times a year, they run major social network events for businesses in town. According to the Mayor, "We have guest speakers – sometimes we'll bring in state legislators; people that impact the business community – to help them grow their business, understand what their fellow businesses in town are doing to promote themselves, and ways they can collaborate. It's been a very successful program. We continue to grow the business community, and I think the feedback we receive from these sessions has been quite positive. The formation of a full-time Business Advocate came out of the Red Tape Commission, to find ways we could improve relations with the business community and help them navigate municipal and state requirements as they were looking to open their business. David has been instrumental in helping us get there."
"We're fortunate," says Tomson. "Not all towns have a Business Advocate. It was about 10 years ago that we identified the need for that. So, when a business wants to know what to do next, they have one point of contact. They're not scurrying back and forth between zoning and planning and everywhere else to be able to open in town. When they have an issue, or are looking for land that's available for their business, they can call David. Having one advocate for businesses goes a long way to show them we want them here and we can help."
Four times in the last decade, Hillsborough has been named to Money Magazine's Best Places to Live in America based on the size of the municipality. Judging factors include business climate, tax base, school systems, park systems, infrastructure, and community programs for seniors and young people. "It's quite an accomplishment and we're all quite proud of that designation," says the Mayor. "The recognition we receive from not just Money Magazine, but state and regional entities, all of those speak to the heart of what Hillsborough is really all about. It's a tremendous place to raise a family. From the central part of town you can go hiking in the Sourlands or walk through the gardens at Duke Farms. We've built a new sports complex with the County that will attract tournaments from outside the region. We have a robust business community, and a municipal government that has been extremely judicious and responsible with taxpayer money. And, as a result, we've seen an increase in housing prices because of the desire of people to move here."
Kois sums up the Township's best attributes by remarking, "One of our taglines is 'Hillsborough – The Good Life.' It speaks to the fact that Hillsborough is very proud of the quality of life that the residents have here. It's something that a lot of people can resonate with when they hear that phrase. And you don't have to live here to experience the good life. You can come here as a visitor, be an employee, and still enjoy all that Hillsborough has to offer."
AT A GLANCE
Who: Hillsborough Township, New Jersey
What: Historic township est. 1771; current population approx. 40,000
Where: Somerset County, New Jersey
Website: www.hillsborough-nj.org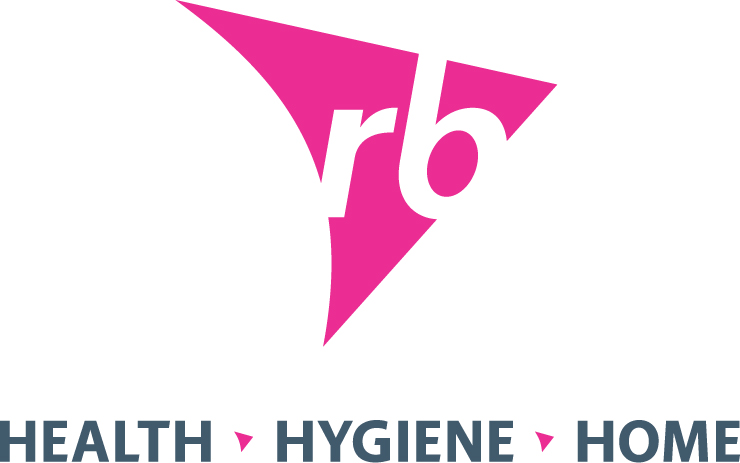 RB – www.rb.com
RB (formerly known as Reckitt Benckiser) is a global health, hygiene and home company with leading brands that touch millions of lives every day.   Our purpose is to make a difference by giving people innovative solutions for healthier lives and happier homes. We are truly a global company with operations in more than 60 countries across six continents. We pride ourselves on conducting business the right way for our customers.  Socially, environmentally and financially, we act responsibly and sustainably.
By 2025, 100% of our plastic packaging will be recyclable or reusable. We will remove or reduce plastic packaging where possible and invest research into alternatives. By 2025, we will also reinvest 1% of annual net profits in social programs, double our social investment from $10 to $20 million and triple employee volunteering engagement to 100,000 hours per year. Some of our sustainability efforts in Hillsborough, NJ have included:
Solar Initiative: Solar panels on the roof of our facility was installed in 2016. Since then, approximately 10% of our energy consumption was created from solar energy.
Water Initiative: Since 2014, the amount of water discharged has been reduced by 12.2 million gallons and the amount of water consumed has been reduced by 4.2 million gallons.
Previously: All fresh water used in our Processing cycle would drain into the waste stream after one pass.
Currently: After implementing a recirculation system, 5 out of 6 water baths shifted to recirculation.
RB is more than a company. It's a growing community of 40,000+ diverse, talented entrepreneurs. We drive consumer health and hygiene forward through innovation and pushing ourselves to be the best.  Lysol, Airwick, Finish, Mucinex, Durex, and Enfamil are just a few of the leading brands that make up RB.
Our Hillsborough facility has been operating since 1970. In 2019, we employ 200 full-time, dedicated employees who support our 24/7 operations producing Lysol and Airwick products. We value the experience and tenure of our current employees and are always looking for new talent!  For those that work at RB, we are not here for a job; we are here to provide best in class service to our customers. A product of our drive is that we create, support and develop careers for our employees. This is what sets us apart from the competition. To learn more about what we do, who we serve and how you can join, please visit our website.