Business View Magazine interviews Don Wenner, CEO of the DLP Companies, as part of our focus on best practices in the American real estate sector.
DLP stands for Dream Live Prosper, a collection of real estate-related companies founded and headquartered in Pennsylvania's Lehigh Valley. Its CEO, Don Wenner, started his synergistic, organically grown empire some 11 years ago, and over that span, DLP has consistently been one the fastest growing real estate firms in the country, growing by 35 percent or more annually. In fact, DLP has made the Inc. 5000 Fastest Growing Companies in America for each of the last five years. 
"This will certainly be year number six," says Wenner, "as this is our fastest growth to date. That really tells the tale of how we think about our businesses and where we're heading. Less than 100 companies have been able to make this list more than five times, ever. An even smaller group has been able to remain on it for five years in a row. We are the tenth fastest growing company in America that's been on the list five or more times."
Wenner recounts the odyssey of DLP's phenomenal growth, which began while he was still in college. "I was studying finance at Drexel University and was selling alarm systems. At age 19, I was making $3,000 to $5,000 per week selling alarm systems. The owner of the company, who also happened to be a real estate agent, said, 'If you can make that much selling alarms, you'll do really great in real estate. Get your real estate license and partner with me.' I quickly obtained my license, became his partner, and in my first nine months, sold 67 houses and made $253,000. Our partnership only lasted a few months, but we remained great friends.  I hired my first assistant four months in the business, my second assistant six months in the business, and two real estate agents at eight months."
Wenner says that even early on, he looked at the real estate agent business, wherein individual agents acted solo, doing everything themselves, and deemed it a broken business model. He states, "My time was better used working with clients than doing data entry, putting up signs, putting properties in the MLS, and so forth. It isn't an earth-shattering idea, but 11 years ago, it still wasn't very common – you would do everything, yourself, as a real estate agent."  
Nonetheless, Wenner excelled at the job, becoming the top agent at a nationally-known real estate agency office that had about 150 other agents. He continued to grow his team there, and in 2009 he and his compatriots left Keller Williams and struck out on their own to open DLP Realty, the first of DLP's half dozen component parts.
Now that Wenner owned his own brand, he ramped up implementation of the innovative and disruptive business models and initiatives. "From the beginning, I learned, from reading books by the greatest business minds, that great companies solve problems," he states. "Our purpose at DLP over the past 10-plus years has been, and remains: living our dream to create prosperity through innovative real estate solutions."  And, if Wenner's good intentions to offer innovative real estate solutions weren't enough to induce change in the system, the fact that the Great Recession was in full swing made it more mandatory than ever to approach the market differently. 
"I earned my real estate license in 2006. That was the peak of the real estate market in our hometown, the Lehigh Valley," he recounts. "Then, the market changed. Homes started taking longer to sell and prices stopped going up. So, from the first month I was in the business, I started our Guaranteed Sales Program: 'Your home sold in 68 days, guaranteed, or we'll buy it.' That was the solution to the worry of a Catch-22 in real estate, which is: if you buy a home before you sell your home, you're stuck with two homes; and if you sell first, you have nowhere to go. This approach solves that whole timing issue, gives you certainty to the sale of your home, and it created a solution when the market was going down. This is the mindset we've carried forward over the last decade."
Of course, new problems demanded more new solutions. "We had a lot of sellers who couldn't sell their home in 2008, 2009," Wenner continues. "We launched a short sale negotiation company, when people didn't even know what short sales were and banks didn't have short sale departments. We said there has got to be a way to sell a house when somebody owes more than it's worth; there's got to be a solution. We had people who didn't want to do a short sale, but they had to sell, and they couldn't sell because they were upside down. We said, 'We'll manage your property; we'll rent it out.' We started offering property management services to solve that problem which, in turn, launched our property management business."
Meanwhile, Wenner was continuing to flip houses, a routine business that began before he created his own company. "In 2007, I was sitting at a closing table across from an elderly woman who needed to sell her home," he remembers. "My buyer called me and said, 'I'm not buying the home; I can't come up with my money. Sorry.' And, he abruptly hung up. She started crying; she needed the money; she was going to be kicked out of her assisted living facility if the house didn't sell, today. I went down to the bank, took out $72,000 and I bought her home, that day, for cash. I put $20,000 into renovation and turned around and sold it, profiting $20,000. That was my first investment property and that year, 2007, I did about five of those flips. In 2008, I did about ten or fifteen flips. By 2009, when we launched DLP Realty, I was up to 30 flips and in 2010, we did 50 or 60 of them. We also launched a construction company to handle all of the construction work."
"We continued building companies and different sides to our business to solve different situations that would arise as we helped people solve their real estate problems. The bottom of the market finally came around 2011-2012. By then, we were flipping over a hundred homes each year, and we started building a rental portfolio. We said now is the time to hold onto properties; things are only going to go up. So, we started raising private capital to handle the increased volume of properties we were buying and we launched a private investment fund, DLP Capital Advisors, which is the capital management side of our business. We started building a portfolio of single family homes, small multi-family properties, some commercial properties, and office buildings. We were buying 150-200 houses each year and continued to grow. Every year, we've grown our real estate business; our property management grew with all those properties we bought; our construction company grew; and we launched a title company to service all the title needs – everything serviced each other."
Wenner continues, "Around 2013, we really invested in scaling up on the operations side. We had 100 people in our construction company, 150-200 subcontractors working on our properties, and 50 homes under renovation at all times. We asked ourselves, how do we scale from here? We decided to focus on two things – one was buying larger properties, such as big multi-family apartment communities, and also making loans to other real estate investors to buy single family homes. We started buying apartment communities and making loans to other investors. We launched Direct Lending Partner, which is our other lending business."
Today, DLP has 200 employees across eight states,
with assets in thirteen states. It owns $300 million in assets, and expects revenues of $100 million, this year. "We've built out all of our platforms and all of our core businesses, Wenner states. "Now, it's a matter of consistent growth, of building efficiencies, continuing to bring in amazing talent and building those models out. Our multi-family apartment community now has 3,500 apartments. We'll grow that from 3,500 apartments across seven states to over 20,000 apartments across 10 or more states over the next few years, and very possible will continue forward to  being one of  the largest multi-family operators in America. This year, our lending business will fund 300-350 loans across 12 or 13 different states, and over the next couple of years, we'll expand into over 40 states & over 1,000 loans closed per year. Our goal is to become the largest private bridge real estate lender in America by 2025, but I expect we will actually get there closer to 2022-2023."
Regarding the competition, while Wenner admits that there are always competitors in the various segments of the real estate market, he maintains, "there's no company that's in all of our sectors; who does all of the things we do." Moreover, he believes that he doesn't really "compete" against anyone because his business models are so different from the norm. "We've tried not to have competition. What I mean by that is our focus on each business we go into is to position ourselves very differently. We're doing something very different than most other companies in the space, so, in a way, there is no direct competition."
For example, instead of focusing on loans, DLP offers lines of credit. "In this type of business, nobody had really done it consistently – providing lines of credit to active real estate investors," he avers. "Now when an investor is looking to buy real estate, we open a line of credit for them. They have a facility that will provide all their capital needs and it doesn't matter if they have a loan to fund today or not, because we are offering a relationship and a solution. They open a line of credit with us, regardless of whether they have a property or not, and now, every time they're buying a property, they're not going out and looking for a loan – they already have the facility in place. Therefore, we don't really compete with other lenders, because we're going after something very different. They're trying to sell loans; we're trying to sell a relationship. It's a perfect example of how we differentiate ourselves."
"Our positioning ourselves very differently continues as well when working with home buyers and sellers. Through our Elite Preferred Buyer Program and an Elite Preferred Seller Program, we offer a complete solution with a lot of unique benefits. We have the guaranteed sale, where if we don't sell your home, we step in and buy it; nobody else does. We have a two-year love it or leave it guarantee. If you buy a home with us and you're not happy, we'll buy it back from you, or sell it for free – your choice. We offer a wide range of additional benefits. You don't pay for a home inspection or a termite inspection; it's all covered. We guarantee the lowest rate on a home mortgage; we guarantee the lowest cost property insurance. We take care of all of these things with a turnkey solution that mitigates a lot of stress, anxiety, and costs, which nobody else offers."
DLP's internal operations are equally unique. "The average real estate agent in America sells three homes each year; a good one does ten to fifteen per year. And, 99.99 percent of real estate agents in America are straight commission," Wenner explains. "A typical model in the real estate business doesn't sell real estate, it recruits agents. All of those agents are 1099, one hundred percent straight commission, and they can work anywhere. They're trying to find a broker who will give them the best split and then they're responsible to do everything themselves. Our model is different. We pay salary plus commission and full benefits – a 401k, health insurance, profit sharing, things that nobody else offers. So, we're not out there competing for the same real estate agents. Instead, we're hiring sales executives from other industries, who wouldn't take a 1099 job, and then we're teaching them our way of doing real estate. The type of person we're hiring is very different and how they're being compensated is very different."
Additionally, DLP agents don't do everything themselves – all tasks are compartmentalized and run by specialists. Wenner explains, "We have inside sales specialists who focus on handling incoming inquiries; we have listing specialists who just focus on working with sellers; we have buyer success managers who work with the buyers and guide them; we have showing specialists who go out and do the showings; we have transaction specialists who handle all the closing details; we have full-time runners who do all the signage; we have full-time listing associates who do all of the photography and write the descriptions; we have a full marketing department. It's a different product than what most real estate agencies offer. We run our models completely different. We try to look at broken sectors and do something different."
Going forward, Wenner says that although DLP has historically been a direct to consumer business, adding a B2B type model is becoming a major objective. He says, "We are focusing a lot more on partnering with other successful lenders to provide them with their capital because we realize that most other lenders are restricted in their access to capital. We're also going out to other apartment owners and providing them with property management and capital, as well. We're partnering with other fund managers who manage investment funds and offering them services. Our marketing company is working with more and more of these types of companies, helping them implement the same type of marketing and education services that we do. Overall, DLP is focused on making investing in real estate easier and more profitable. We are doing this directly through the DLP Family of companies and now are able to expand our reach by providing capital, resources, and systems to great operators and entrepreneurs. "
In the end, Wenner is more than content to attribute the meteoric rise of his DLP Companies to its employees. "Our number one driver of success is our people," he declares. "The culture attracts the people; the people create the culture. We use the term RPRS – the Right People in the Right Seats. Our number one focus is bringing in amazing talent; we're hiring eight to twelve people every month. The right people share our core values that drive all of our decisions, how we treat our clients, how we hire people, and who we want to be."
AT A GLANCE
WHO: DLP Companies
WHAT: A collection of real estate-related companies
WHERE: Headquarters in Bethlehem, Pennsylvania
WEBSITE: www.dreamliveprosper.com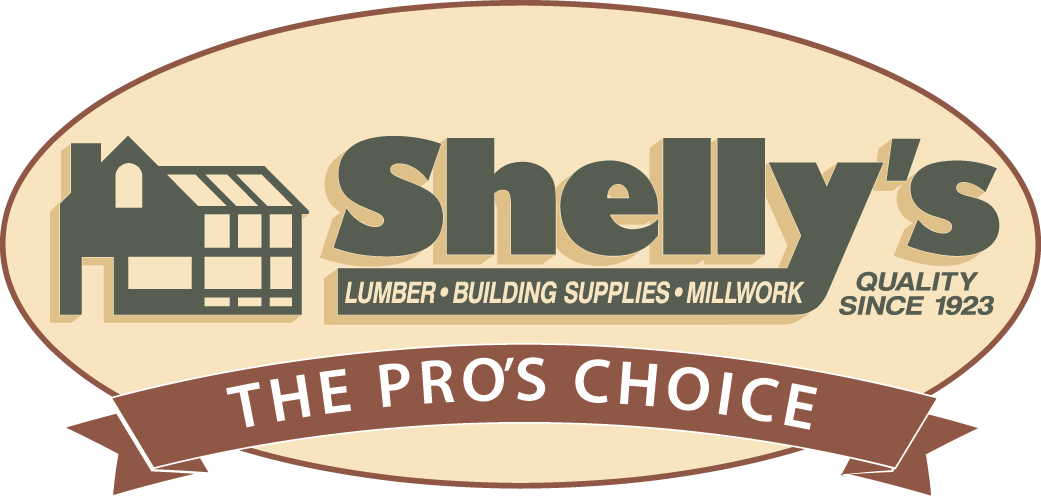 Shelly's Lumber – Founded in 1923, Shelly's Lumber is one of the oldest and largest suppliers of lumber, hardware, building materials, and manufactured components in Eastern Pennsylvania. Its products include decking boards and plywood, plywood sheathing and sidings, OSB sheet goods, engineered beams and wood I-joists, studs and lumber products, and windows and doors. In addition, it operates an interior millwork shop; manufactures trusses and wall panels; and operates contractor centers that offer various professional building materials – www.shellyssupply.com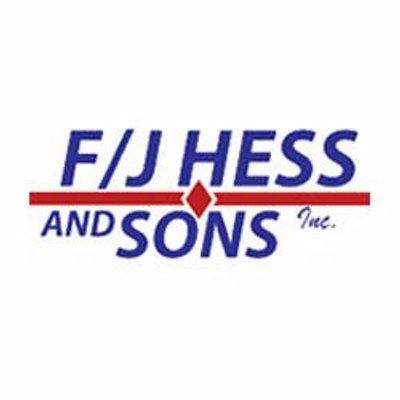 F/J Hess & Sons – Started in 1985 in Swiftwater, PA as a plumbing company, F/J Hess and Sons is now a full service HVAC company, offering a complete line of heating, ventilation, and air conditioning products and services for its residential and commercial customers in northeastern Pennsylvania and northwestern New Jersey. – www.fjhess.com