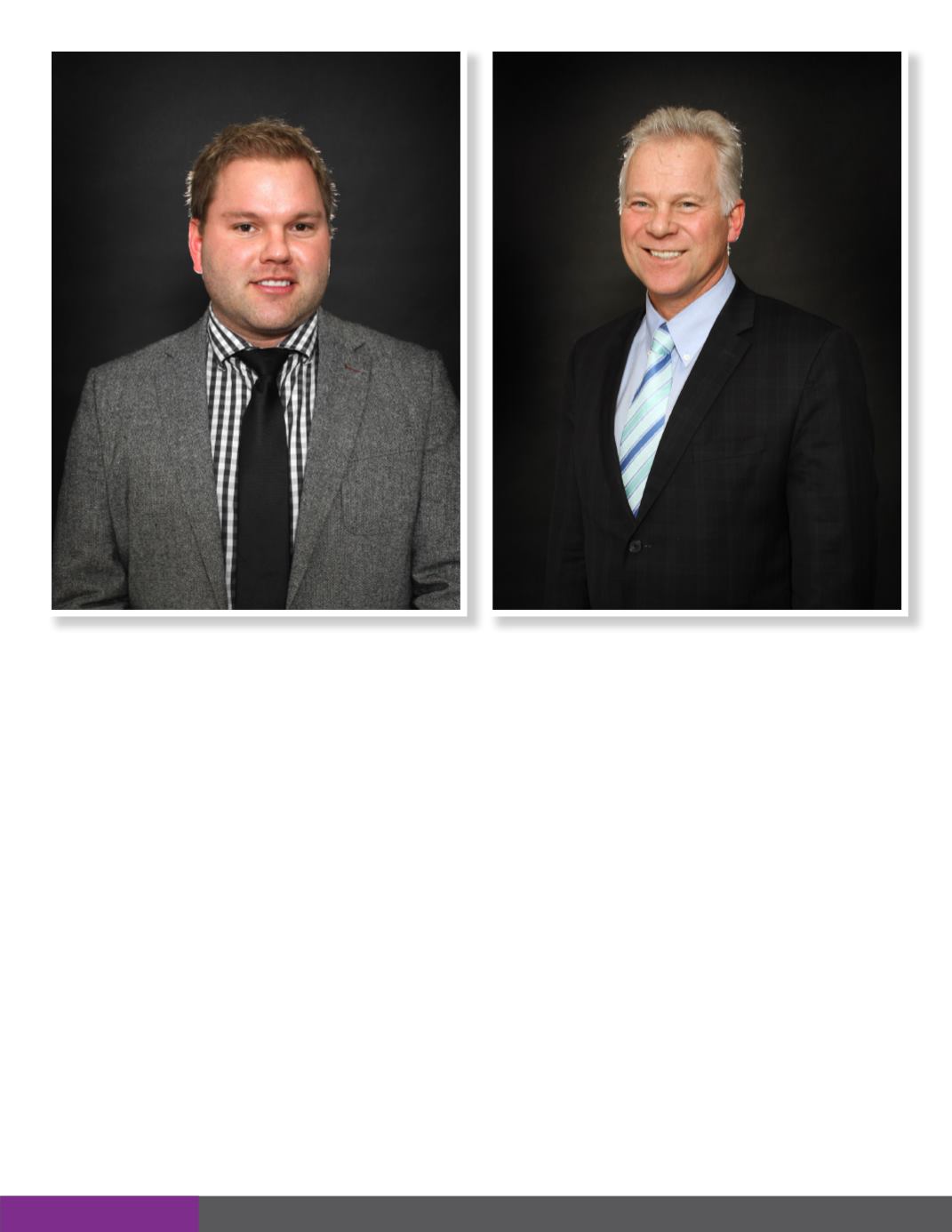 Business View - November 2014 111
Boulevard. A $10 million Co-op food store and gas sta-
tion are set to open soon with more than 100 employ-
ees and 25,000 square feet of retail space.
Elsewhere, Avatex Devcorp Inc. is set to begin con-
struction on StoneGate, a 30-acre shopping center
that will ultimately house retail shops and possibly ho-
tels, banks, fast-food venues and a grocery store.
"We want to be a self-sustaining and self-sufficient
community," Toth said. "We want all the things that
people want when they live and work someplace – re-
tail shops, recreational facilities, leisure options, etc."
Toward the recreation and leisure ends, the Legends
Centre has been a huge advance.
The facility is open year-round and its 1,100-seat are-
na comes complete with 12 dressing rooms, separate
referee rooms, a four-sided scoreboard and a state-of-
The building also houses two multi-purpose gymna-
siums, space for meetings, conferences, workshops
or weddings, a childcare facility for kids aged two
months to 12 years, a co-ed Anytime Fitness operation
and both a multidisciplinary rehab clinic and sporting
goods store. The Warman Community Middle Years
School, which opened in 2012, is also attached to the
It hosts myriad events in addition to the requisite hock-
ey tournaments, and the traffic in and out of the place
Brad Toth Planning and Development Manager
City Manager Stanley Westby