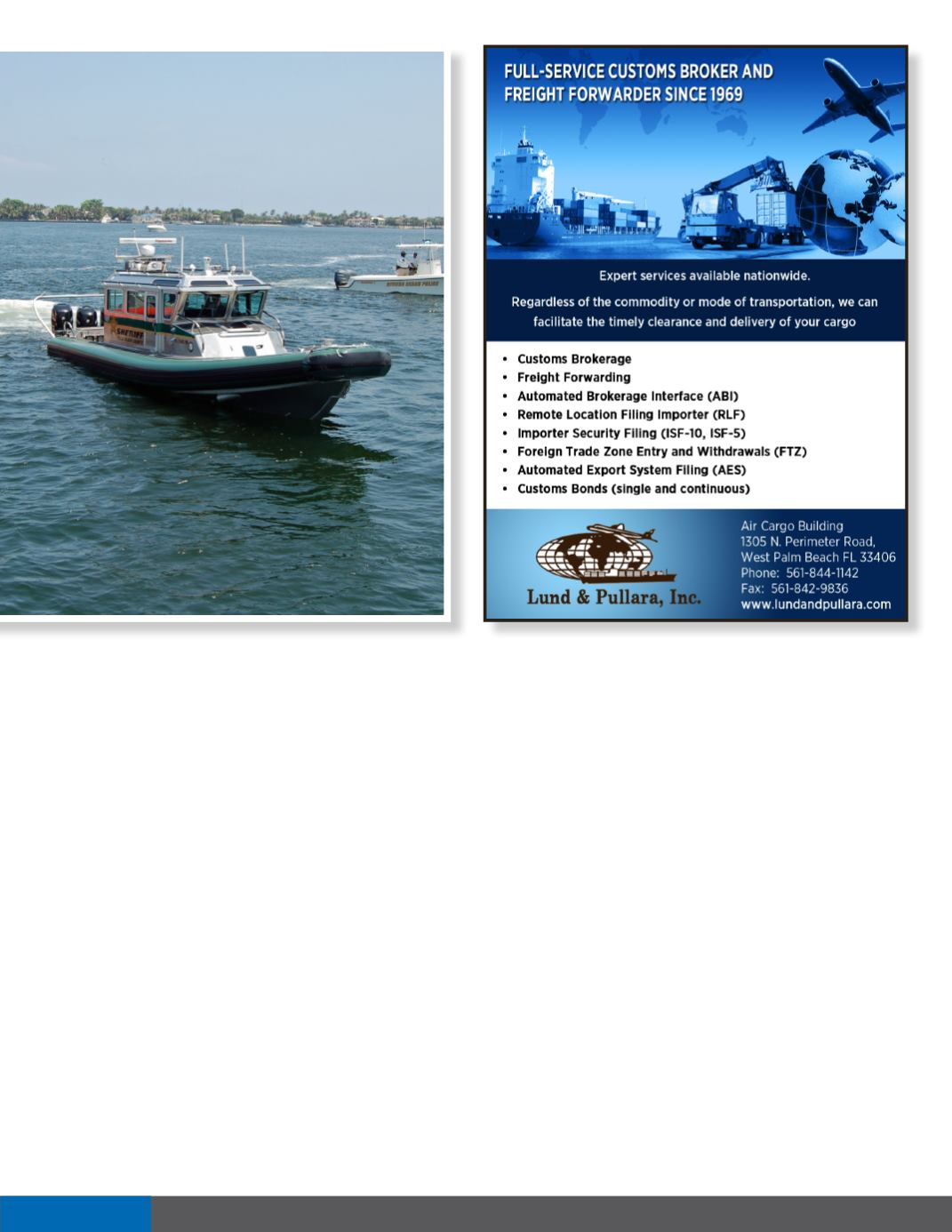 Business View - November 2014 105
end of the day, it is a huge challenge that we cannot
"The rule of thumb among ports is: If you are not grow-
ing, you may be getting smaller. These companies may
be looking at other alternatives, and as a result you
may be locking yourself into a corner that you don't
want to be in. You want to expand, you want to be able
to accommodate larger, deeper ships. At 33 feet today,
it's somewhat of a challenge."
The port did manage to acquire a 4.5-acre parcel of
land immediately to its south that had been owned by
the Florida Department of Transportation, and another
adjacent piece owned by the Florida Power & Light util-
ity company may be available for temporary storage.
The dredge issue, Almira said, will necessitate further
study work with the Corps of Engineers, and continu-
ing attempts to convince Palm Beach residents of the
value of a depth that's increased even to 36 or 37 feet.
"The profile of ships is going to be changing. You're
going to be getting longer ships and you may be able
to get deeper ships," he said. "The plus side of that
is they'll be able to carry more, so there'll be a lesser
amount of ships coming into the port. The goal is to
have more cargo transported, and that's one way of
Elsewhere, Almira said the objectives for the port over
the next five years reach in many directions.
A deal is nearly complete for a foreign company to es-
tablish daily transport of compressed natural gas to
the Bahamas, which will aid in the conversion of an
electric plant there. He said there is "great probabil-