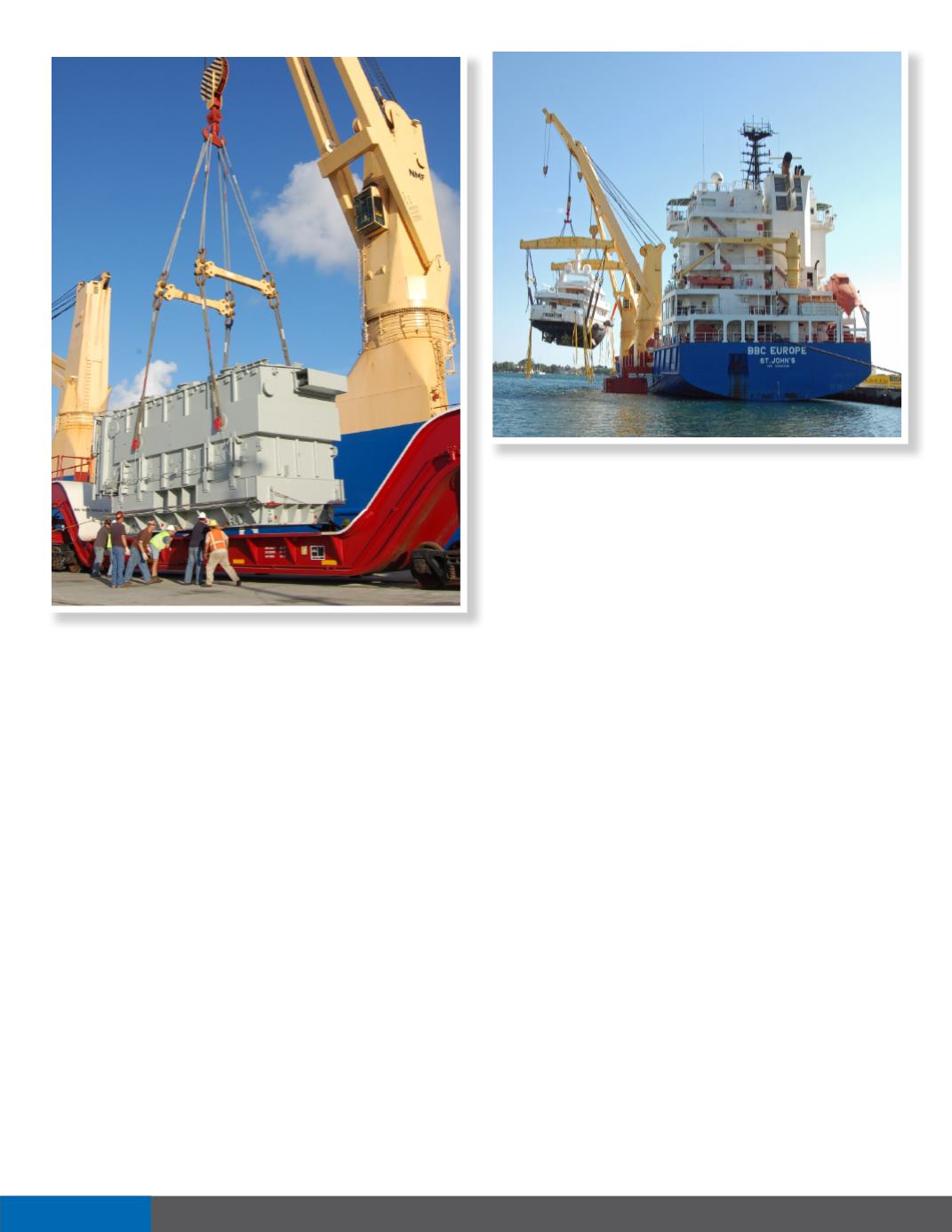 Business View - November 2014 107
ity" that another cruise line will take up residence, a
change that would necessitate construction of a park-
ing garage to accommodate travelers who arrive by
A shift in the political climate in Cuba would also be a
plus, he said, thanks to the presumed boost it would
provide to the port's incumbent largest tenant – Tropi-
"Where I would like to see us get more involved in
is having Far East investors look at Palm Beach and
South Florida, with the possibility of bringing in fin-
ished goods or finishing the goods here, manufac-
turing them," Almira said. "I always use the example
of irons. Why not finish them here and from here go
ahead and transfer them to the international markets,
as well as to the United States?
"If you look north, we're looking at about 300 million
consumers. Why not utilize the geography to best suit
that type of transportation? I have several meetings
coming up with investors over the next several weeks,
and I'll definitely be bringing all of that up."
: Family-owned business that's now
in its fourth generation of operation since being es-
tablished in 1925. More than 1 million square feet of
distribution space across multiple Florida-based facili-
ties. Its 350 trucks travel more than 3 million miles
per year and its facilities have a combined total of
95 loading docks set up to receive inventory.
www.
cheneybrothers.co
: A fully licensed custom broker and
freight forwarder that has assisted importers and ex-
porters with forwarding arrangements since 1943.
Can handle cargo in any customs port in the United
States with an assurance that shipments will move
seamlessly and reach their destinations on time, ad-
hering to customs laws and regulations.
dpullara.com