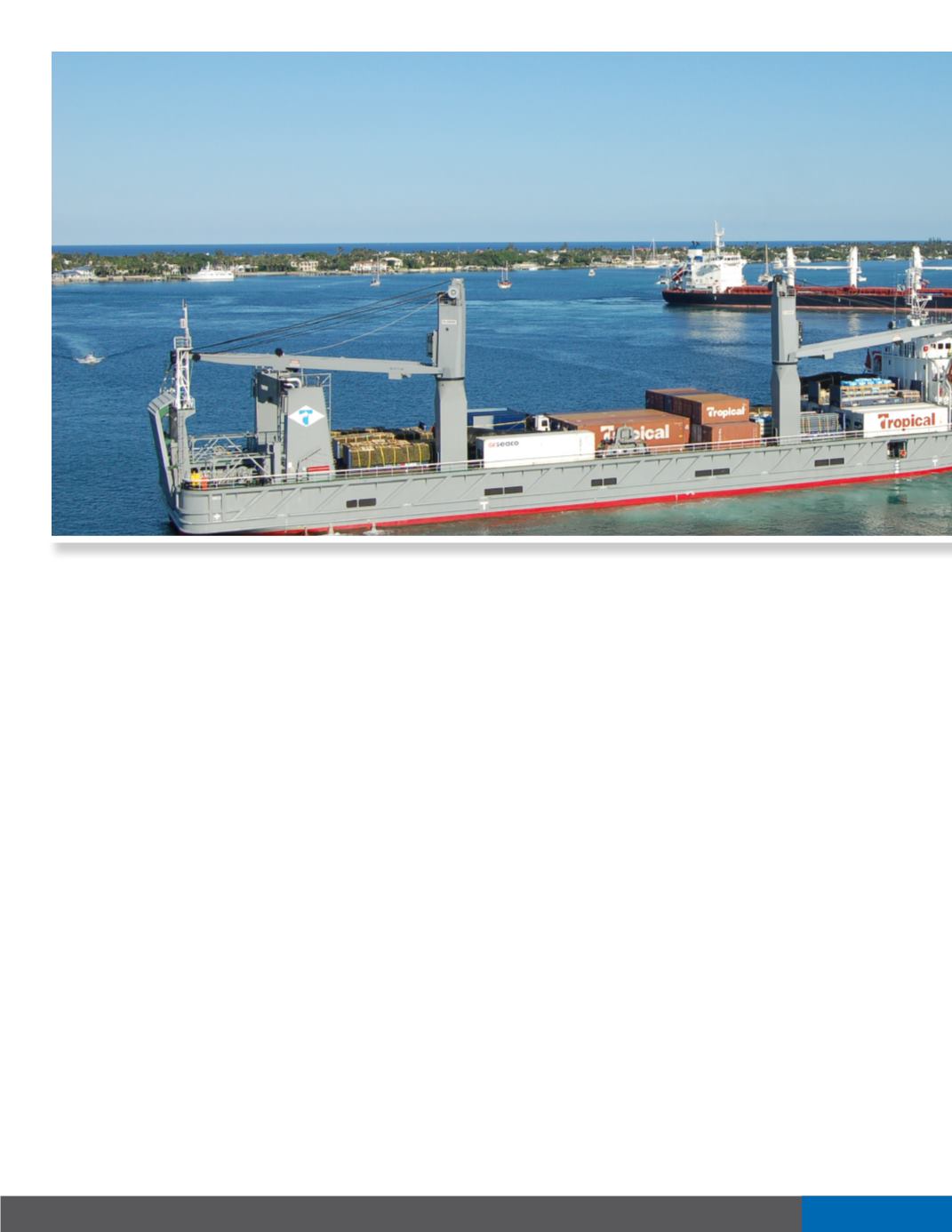 102 Business View - November 2014
The tension on the expense rope has since been re-
leased some, but Almira said that the discoveries
made and the efficiencies created in the time of invol-
untary leanness are continuing to pay off today.
For example, prior to the downturn the port was paying
$250,000 annually to have an outside company come
in to manage port-related railroad activities. The in-
house maintenance crew took over those tasks during
the economic slump and still handles them six years
"I sat with all staff and basically told them, 'Look, we're
going to be doing the jobs of two, sometimes three.
That's the only way we're all going to survive, and we
will survive. A rising tide will allow us to up,'" he said.
"That is exactly what happened here."
In fact, Almira's biggest concern has shifted from "is
there any work?" to "is there any room?"
The port is locked-in in terms of the territory on which
it sits, thanks to local agreements with the neighbor-
ing cities of Riviera Beach (to the north and west) and
West Palm Beach (to the south). There are established
housing developments along the west and south port
boundaries, while the territorial obstacle to the north
is, Almira said, "very well defined."
Also hindering is the port's existing dredge depth of
33 feet. Almira said a recently completed Army Corps
of Engineers feasibility study would allow for a deepen-
ing to 39 feet, which would make the port significantly
more attractive and compatible for ships that are per-
petually increasing in size.
"The only place we can actually go is east, and that's
in the water. We're not going to do that," he said. "So
what you hope to do at that point is keep throwing
technology at it to make yourself more efficient, and
thereby being able to handle additional freight. At the