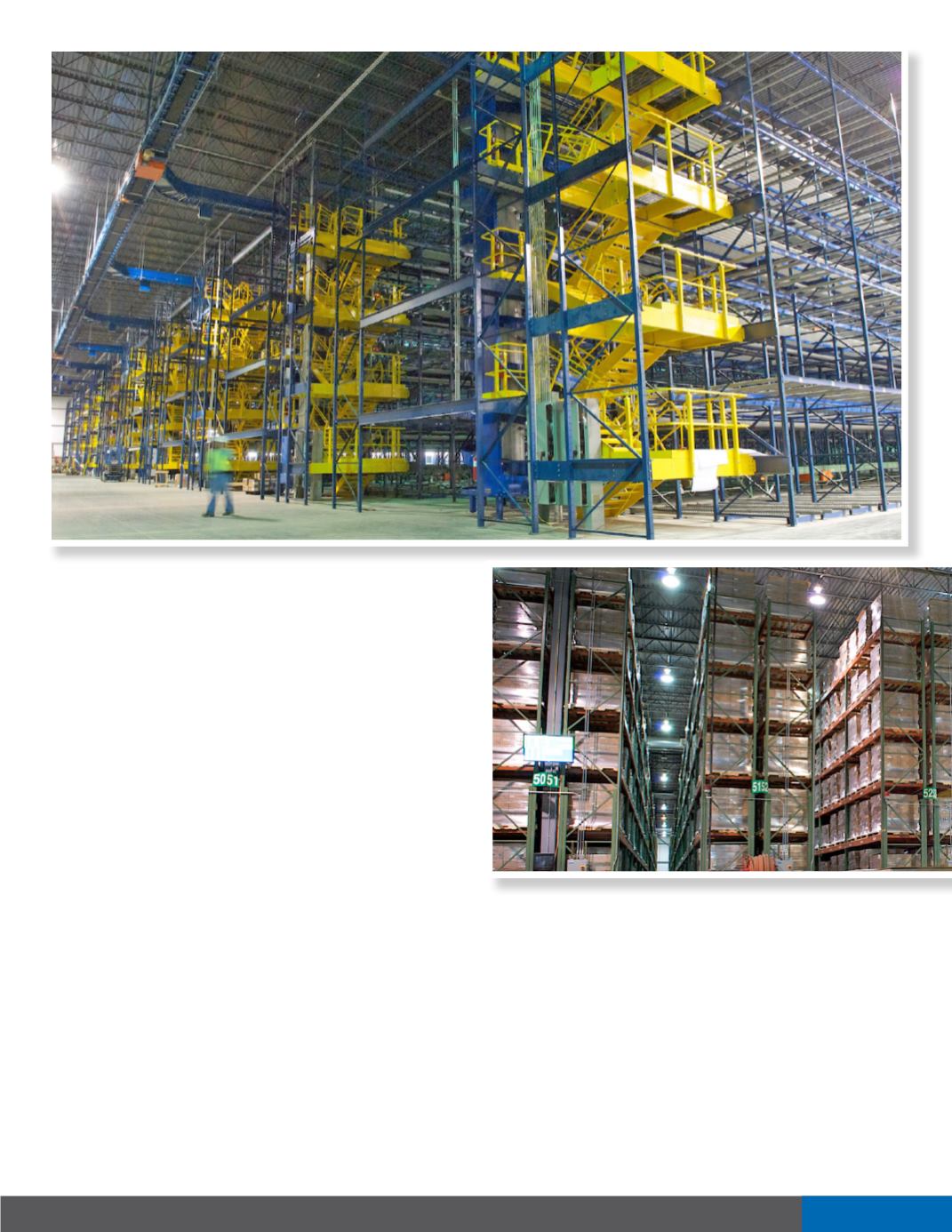 92 Business View - November 2014
The company's automated storage and retrieval rack
systems (ASRS) are typically marketed toward integra-
tors that participate in the order-fulfillment and distri-
bution functions, while its structural racking systems
can be found in high-throughput warehouses. It also
sells pallet flow and carton flow systems through an ex-
tensive network of material handling equipment deal-
"We are working diligently on our dealer network," Hall
said. "We want to be very intentional in how we grow,
so that the existing network is well supported while
we increase our presence in areas where our product
is not currently represented. Our ASRS rack business
continues to grow as well. The market for ASRS seems
to be growing generally and as we have continued to
add capacity, our ability to support the needs of the
integrators has grown with it.
"Handling the growth intelligently and being careful so
it's not an extreme boom – being able to manage the
growth – is what we're looking to accomplish."
Among the entities with which Engineered Products
over the years has worked is Boss Bolt and Tool – an-
other Greenville-based operation that specializes in
fasteners, cutting tools and abrasives.
"We at Boss Bolt and Tool are proud of our relationship
with Engineered Products," owner Bobby Gauthier