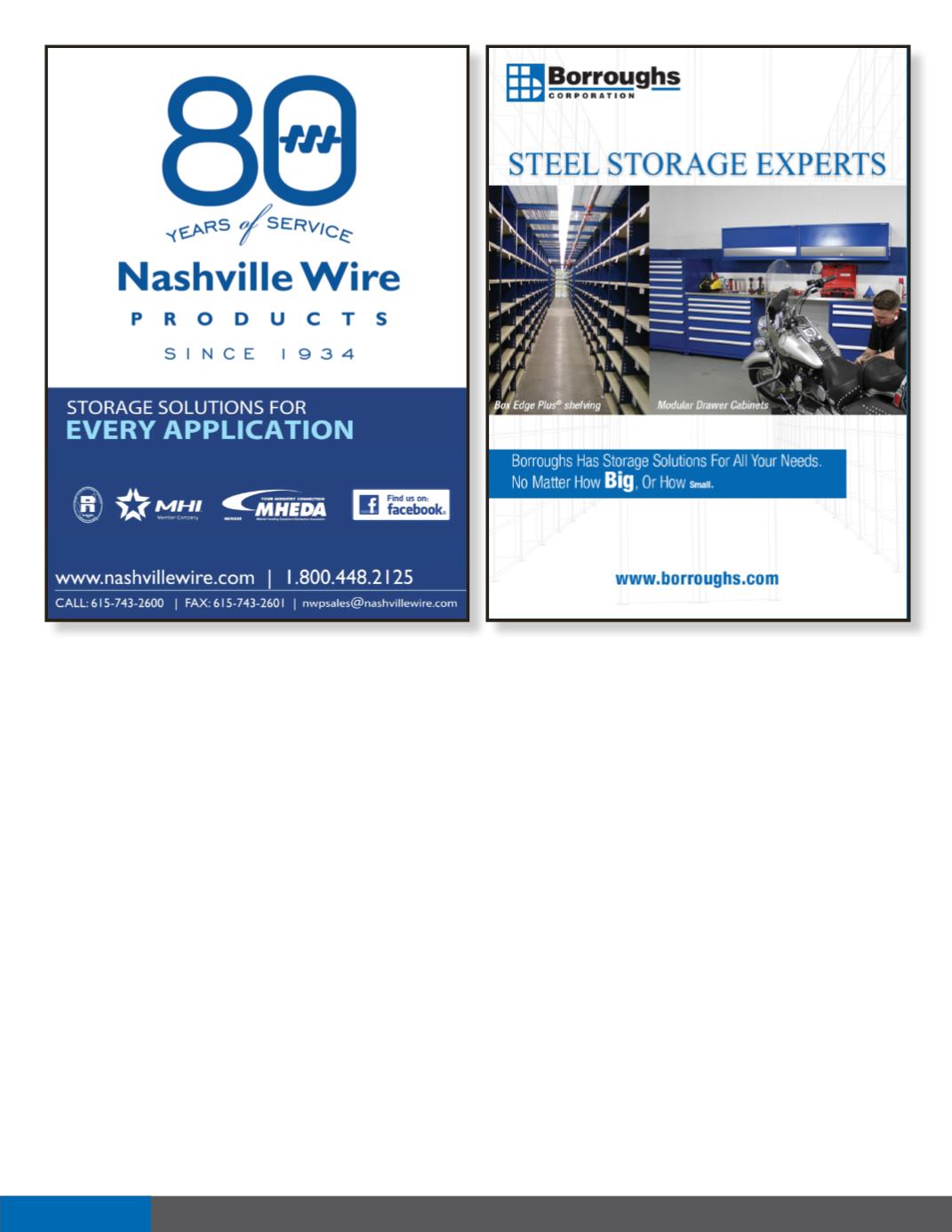 Business View - November 2014 87
self as an employer of choice.
"That's a big part of the value of our company," he
said. "When we're developing a solution and we're de-
veloping a design for our clients, we're really looking at
it from the standpoint of 'If it were my money to invest,
if this was my organization, how would I approach this
project and how would I approach this problem?' So
we're going to make sure what we present to our cus-
tomers is justifiable in terms of what they're trying to
achieve, but also something we know is a proven, solid
"The CEO of MH Logistics likes to use the phrase, 'If
our customer knew everything that we knew about
this, would they be as happy as we are about the out-
systems and solutions, such as multi-level storage
systems, high-rise systems and mezzanines for ware-
houses, distribution centers and industrial facilities.
TEILHABER MANUFACTURING CORPORATION
systems. Supplies companies with a variety of rack
and shelf storage systems, whether the customer is
developing a comprehensive warehousing solution or
simply enhancing and organize storage needs.
www.
teilhaber.com
NASHVILLE WIRE PRODUCTS :