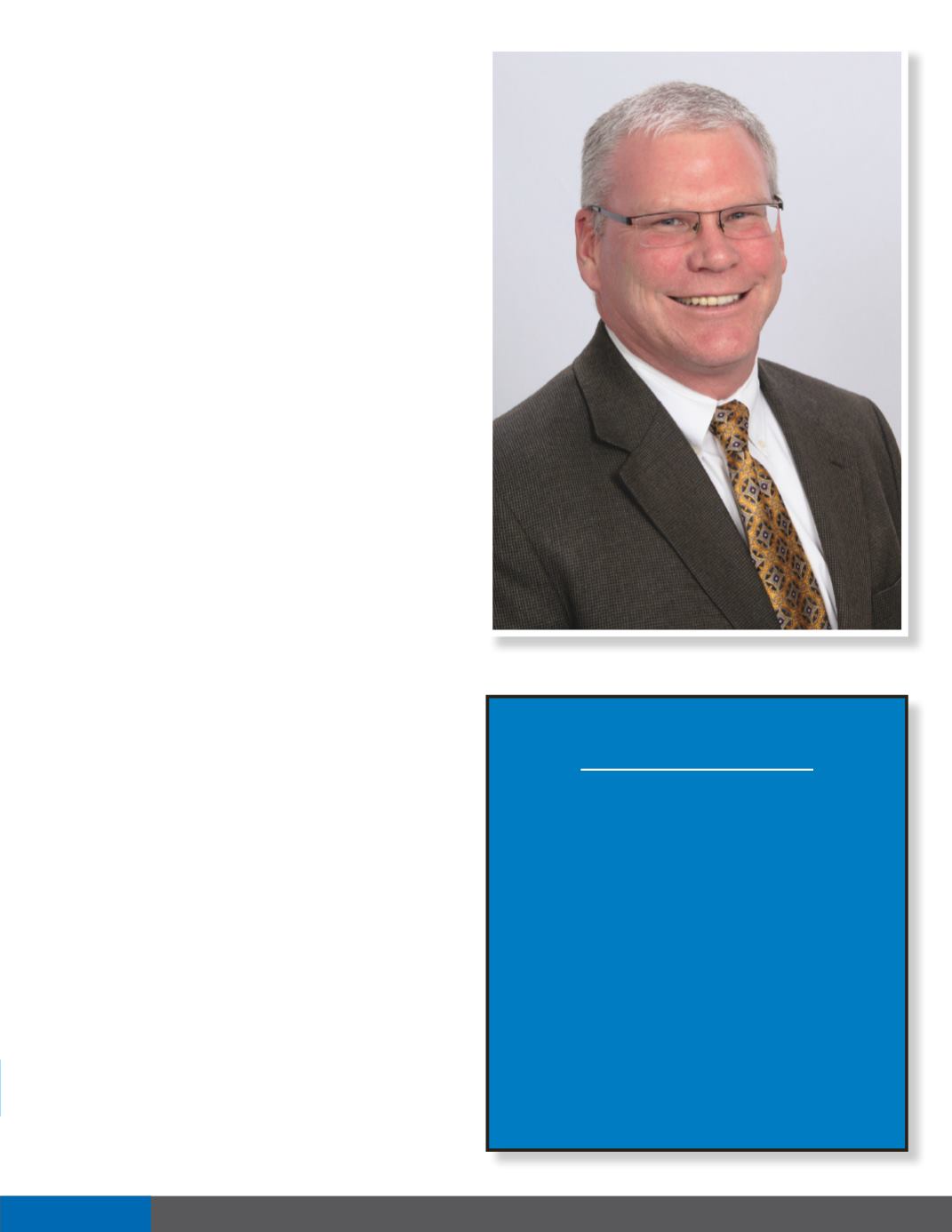 Business View - November 2014 81
Selling equipment is not at all the end game for Elite
In fact, according to its president, Scott Hennie, the
young Hudson, Ohio-based company works with cli-
ents individually to create a strategic approach toward
each unique storage and materials-handling environ-
ment, with a particular aim toward solving long-term,
complex efficiency concerns.
Elite was founded in January 2013, and a year later, it
became a subsidiary of MH Logistics, which is based
in Peoria, Ill. and also includes sister companies MH
Equipment, MH JCB, Guardian Fleet and Iowa Machin-
"The corporate transaction," Hennie said, "enables
Elite to access both personnel and capital while con-
tinuing to work with customers to maximize operating
space, organize inventory storage and implement au-
"Companies are often focused on their day-to-day
business operations and they are unable to take the
time to focus on long-term strategies. This is where
Elite steps in and offers long-term solutions and rec-
ommendations. The philosophy of MH and Elite is very
And the demand from clients for cutting-edge solu-
tions is very real, which means even a distinguished
industry veteran has to constantly remind himself not
to simply fall back on proven past methods.
"When we created the company, one of the things we
wanted to do was go into every opportunity, whether
with an existing customer or a new customer, with a
clean slate," he said. "It's very easy to fall into the trap