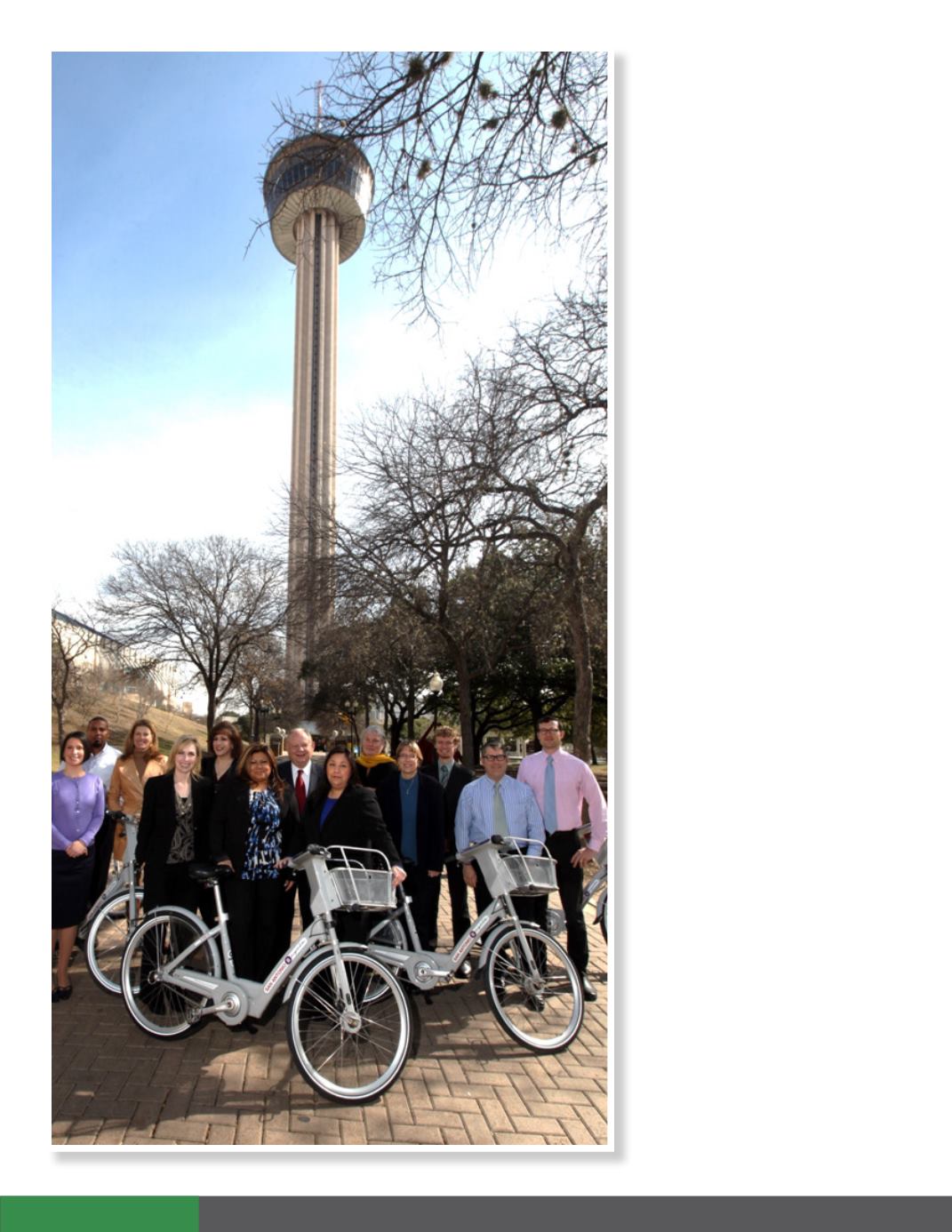 Business View - November 2014 117
saving Texas farmers millions of
dollars annually in reduced crop
damage and lower pesticide use,"
said Andrew Walker, executive di-
rector of Bat Conservation Inter-
national. "It's a true natural trea-
Bat Conservation International
and The Nature Conservancy will
own Crescent Hills in fee title and
the city of San Antonio and other
public entities will hold conserva-
tion easements on the property.
The public will be invited to hike,
bird watch and engage in other
low-impact recreational uses dur-
ing hosted events. In addition, the
many high schools, colleges and
universities that use Bracken Bat
Preserve and Cibolo Bluffs Pre-
serve for education and research
will have an opportunity to expand
their work to this newly-protected
San Antonio is providing $10 mil-
lion toward the purchase price of
the property using $5 million in
Proposition 1 funds, a voter-ap-
proved program designed to pro-
tect water quality in the Edwards
Aquifer by protecting land within
the aquifer's recharge and contrib-
uting zones. The additional $5 mil-
lion in funding was provided by the
developer, Forester, in exchange
for impervious cover credits.
Additional public funding for the