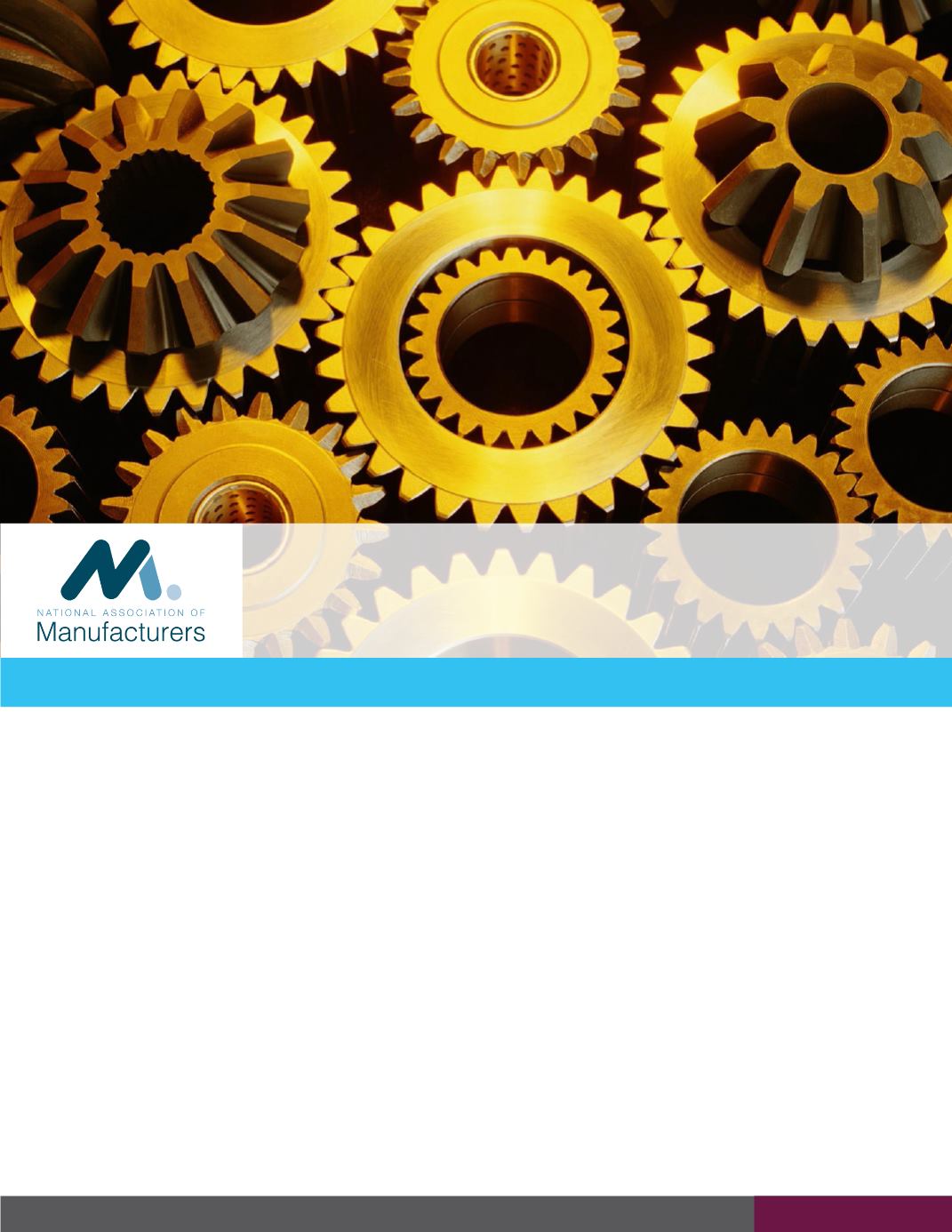 120 Business View - November 2014
President/CEO Timmons: "Now, it is time to govern"
National Association of Manufacturers President and
CEO Jay Timmons released a statement with his reac-
tion to results of the recent midterm elections.
"Manufacturers were engaged in this election more
than ever before," he said. "Whether supporting pro-
manufacturing candidates through the NAM's Political
Action Committee, educating voters through the NAM's
Election Center or delivering boots on the ground in
critical states with the help of the NAM's travel teams,
manufacturers showed up in force and spoke as one
voice in support of creating jobs and igniting wide-
spread, continued economic growth.
"Now, it is time to govern. Manufacturers in the Unit-
ed States are growing the economy, but we can't do it
alone. We're asking our elected officials to just solve
problems: extend important tax policies, such as
the R&D tax credit; make comprehensive tax reform
happen; fix our nation's broken immigration system;
stop the Environmental Protection Agency's assault
on American energy security; invest in our aging in-
frastructure; pass a long-term reauthorization of the
Export-Import Bank; move Trade Promotion Authority;
and enact regulatory reform to name just some of the
issues that need immediate action.