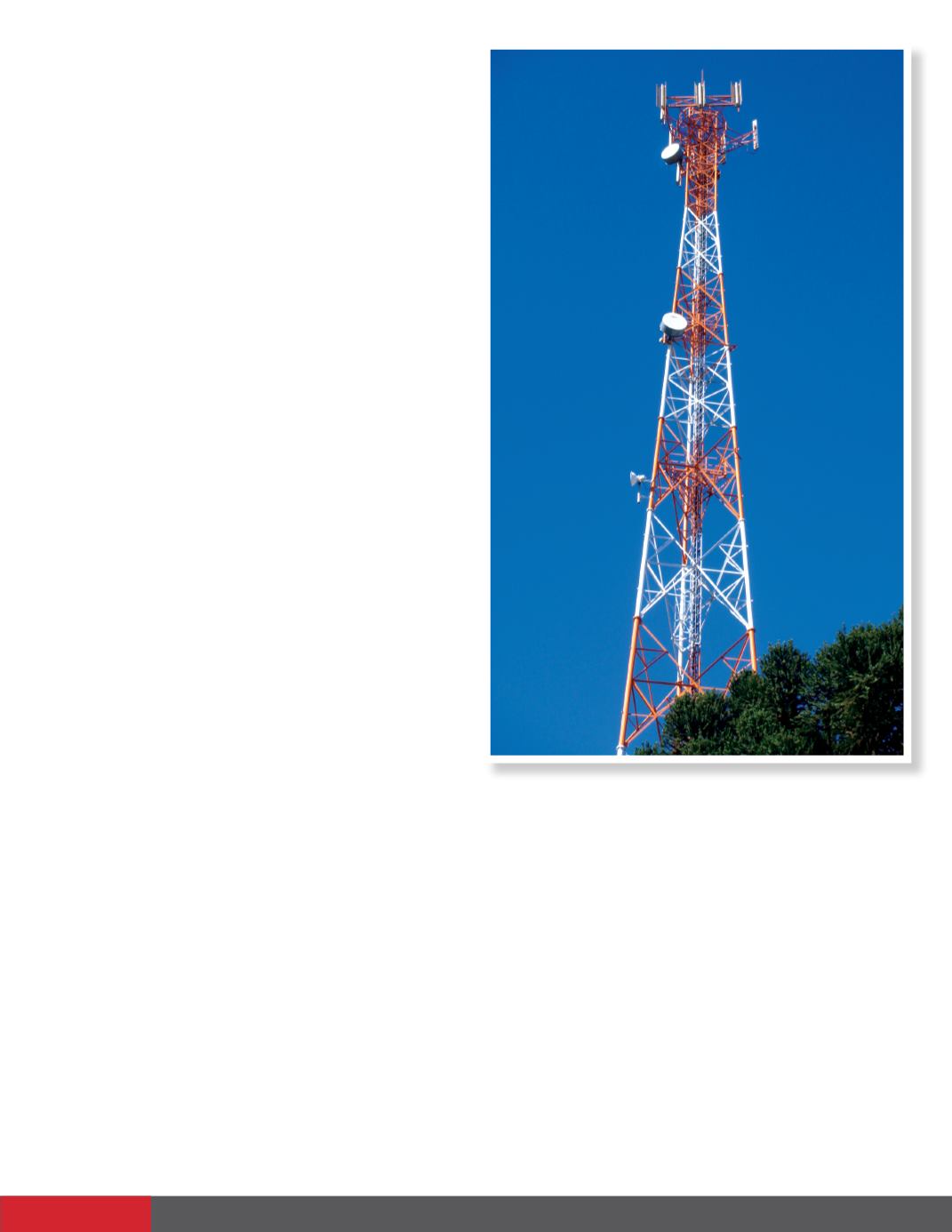 Business View - January 2015 39
Executive Director, National Association
of Tower Erectors
The National Association of Tower Erectors' STAR Initia-
tive is the association's signature program designed to
help companies operate safely, and to recognize tower
contractors, tower owners and carriers who voluntarily
adhere to higher safety standards. The initiative, now
in its fourth year, emphasizes safety, training, account-
ability and reliability by requiring participants to com-
mit to requisite levels of training, site safety audits and
the implementation of safety programs while adhering
to industry best practices. STAR Initiative participants
also receive discounts on designated training cours-
es offered on the NATE Exchange, a dynamic website
platform connecting companies to the most up-to-date
training courses offered in the tower industry.
Eligibility & Requirements
There are 137 NATE member companies participating
in the STAR Initiative for the 2014-15 program year.
The NATE STAR Initiative is open to all NATE members
who employ tower climbers, including tower erection,
service and maintenance companies and other NATE
member companies whose work involves employees
climbing towers. The program is also open to NATE
member companies who sub-contract their tower work
to tower service companies. Such companies include
tower owners, carriers and general contractors.
Participating NATE members must agree to the fol-
lowing STAR Initiative program requirements:
• Requisite levels of training:
hour training, or its equivalent, is required for all per-
sonnel who will be working on a tower site. OSHA 30-
hour training, or its equivalent, is required for anyone
operating in the capacity of a supervisor or competent
person on site. All personnel who will be working at
heights of six feet or more above the ground must be
trained in fall protection that meets or exceeds the
NATE Tower Climber Fall Protection Training Standard.
• Implementation of a safety and health program:
applicants must have a safety and health program in
place that meets or exceeds the standard established
by the fourth edition of the NATE Accident Prevention,
Safety & Health Program Guide.
• Presence of a competent person at the tower site:
A competent person for safety and health must be on