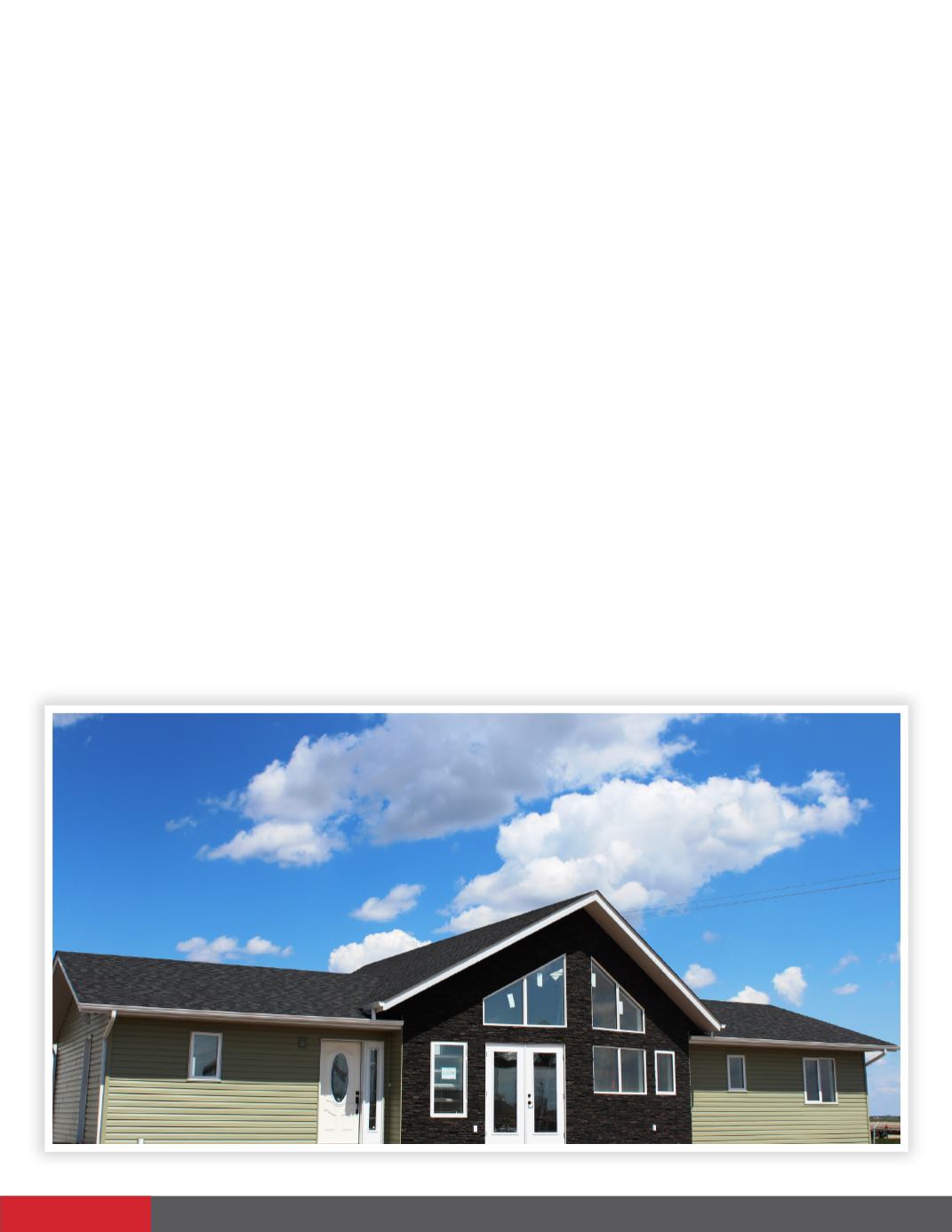 Business View - January 2015 33
The mid-1990s patriarch is still active on the sales side
in the operation, but, at age 47, he's slowly starting to
work his way out of daily oversight of an entity with a
75-person workforce. That staff covers an RTM (ready
to move) business for homes, commercial and agricul-
tural buildings, a retail hardware store, a fully stocked
lumber yard and a newly founded cabinet shop.
"It's more or less been an on-the-fly thing," Wyatt
"As we've been going we've seen an opportunity for
growth inside the company because the market de-
mands it, and we basically have filled those shoes ev-
ery time an opportunity has come up and we've been
in the right places as a company to take that opportu-
The bulk of the current business comes from RTM
homes and agricultural buildings, Lance Zacharias
said. The company had developed a reputation with its
participation on sizable agricultural projects through-
out Saskatchewan in its earlier days, and that linger-
ing street cred has helped it stay relevant on that side
of the business while building momentum with RTM
And, contrary to frequent misconception, RTM homes
are neither modular, nor pre-fab, nor mobile.
Rather, they are stick-built and placed on a permanent
foundation, just like a house built by contractors from
the ground up on a lot. The homes are built in a con-
struction yard at Zak's – using qualified builders and
following national building code regulations – before
they're inspected by certified building inspectors and
ultimately shipped by professional house movers to a
The entire Zak's operation is housed within about
30,000 square feet on a single 10-acre site in Hague,
Saskatchewan, a town of slightly less than 1,000 resi-
dents that's about 30 minutes northwest of the prov-
ince's largest city – Saskatoon. The geographic ter-
ritory for services includes all of Saskatchewan and
crosses the western lines into the neighboring prov-