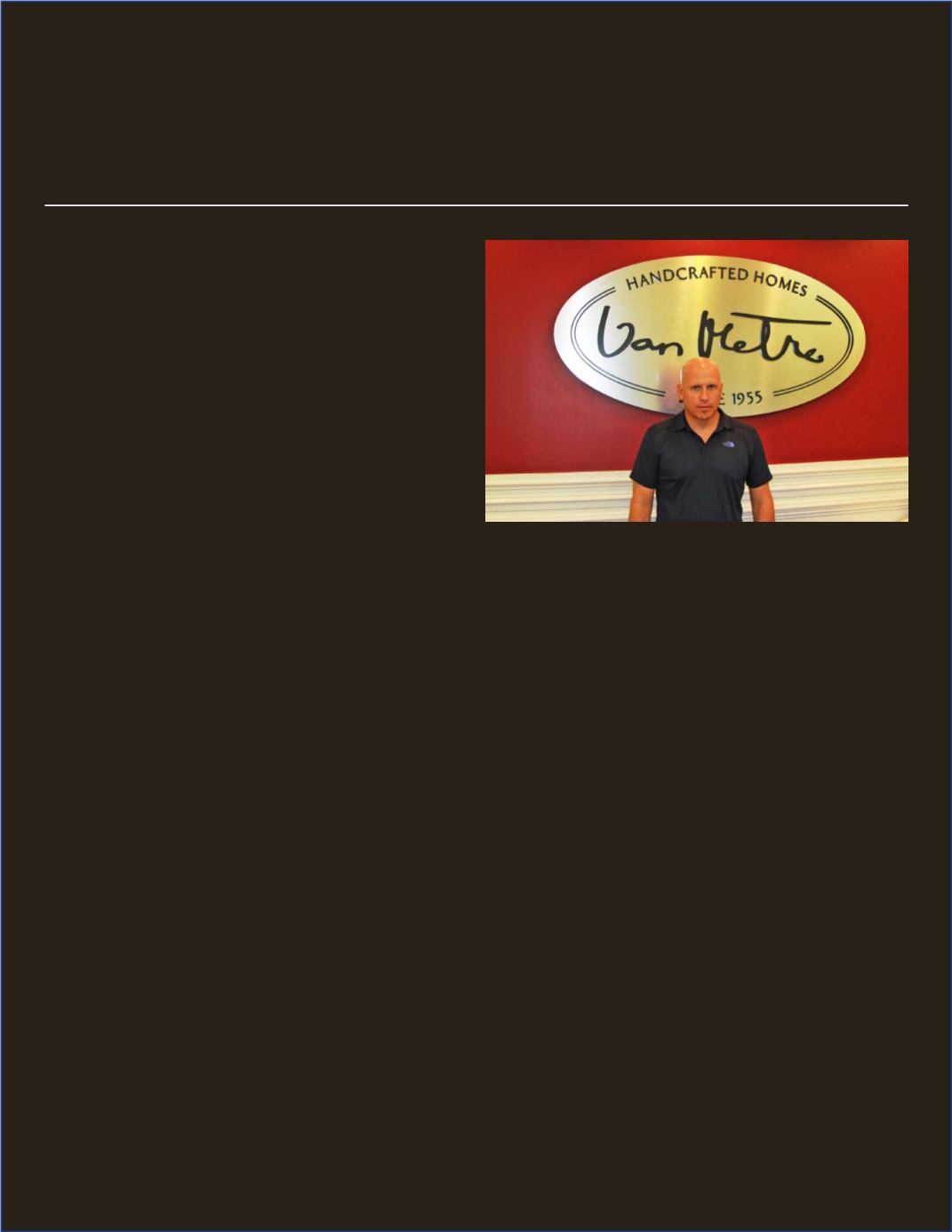 Dare to be Different
By Brian Davidson, Executive Vice President of New Homes, Van Metre Homes
In today's market, the new home shopper is already
educated and knowledgeable about your homes prior
to visiting your models. So when a potential buyer ar-
rives on-site, they are hoping for a unique experience
and looking to be impressed. Excellence is expected
so you have to get ahead of the competition by going
the extra mile. When a new home shopper arrives on-
site, they become energized if they are greeted by a
salesperson who is ecstatic about what they are sell-
ing. When you are passionate about what you do, it be-
comes obvious to all, and even in difficult times – you
are able to make everyone feel good because you love
what you do and your success will become contagious.
New urban designs offer the allure of living, working,
playing and shopping all in close proximity. Creating
memories during the initial visit to a new, vibrant liv-
ing environment gets the potential buyer involved on
an emotional level. Games or consistent social mar-
keting messages bring personality and humanity to a
brand and its products; thereby, adding a face and hu-
man characteristics to something you already like and
makes you want to buy it because you spend time in-
teracting with it on a consistent basis. It's all about cre-
ating, demonstrating, designing or communicating the
model and/or community in a hip and cool way – just
like the interior spaces that now feature all the modern
needs and conveniences of today – a potential buyer
wants to be just as impressed with the presentation.
Currently, it is standard for all of our sales galleries to
feature three-dimensional, multi-layered holograms of
our site plans, exteriors and interior floorplans.
Half of the world's population will be online by 2018,
according to new data from eMarketer, the Web will
reach 2.89 billion users in 2015, or what equates to
42.4 percent of the world's population. This would
mark a 6.2-percent jump from 2014 and reach about
two in five people on a global scale. This influx is large-
ly due to the availability of lower cost mobile devices
and broadband connections in emerging markets
– with that said – the increase of smart technology
will takeover strategic marketing; and branding will be
presented via digital capabilities through video, audio,
touchscreen, apps/games and wireless. In summa-
tion, don't be afraid to experiment – these days – any-
NOTE: Van Metre Companies is one of the Washington, D.C. area's most successful private, multi-disciplinary real estate develop-
ers, having constructed more 16,000 houses and several thousand apartments, as well as office buildings and shopping centers in
Northern Virginia. Van Metre communities include master-planned developments, as well as neighborhoods in smaller subdivisions
and third-party planned communities. Van Metre can truly be a resident's "builder for life," with home designs for every stage of life.
To learn more, visit
.