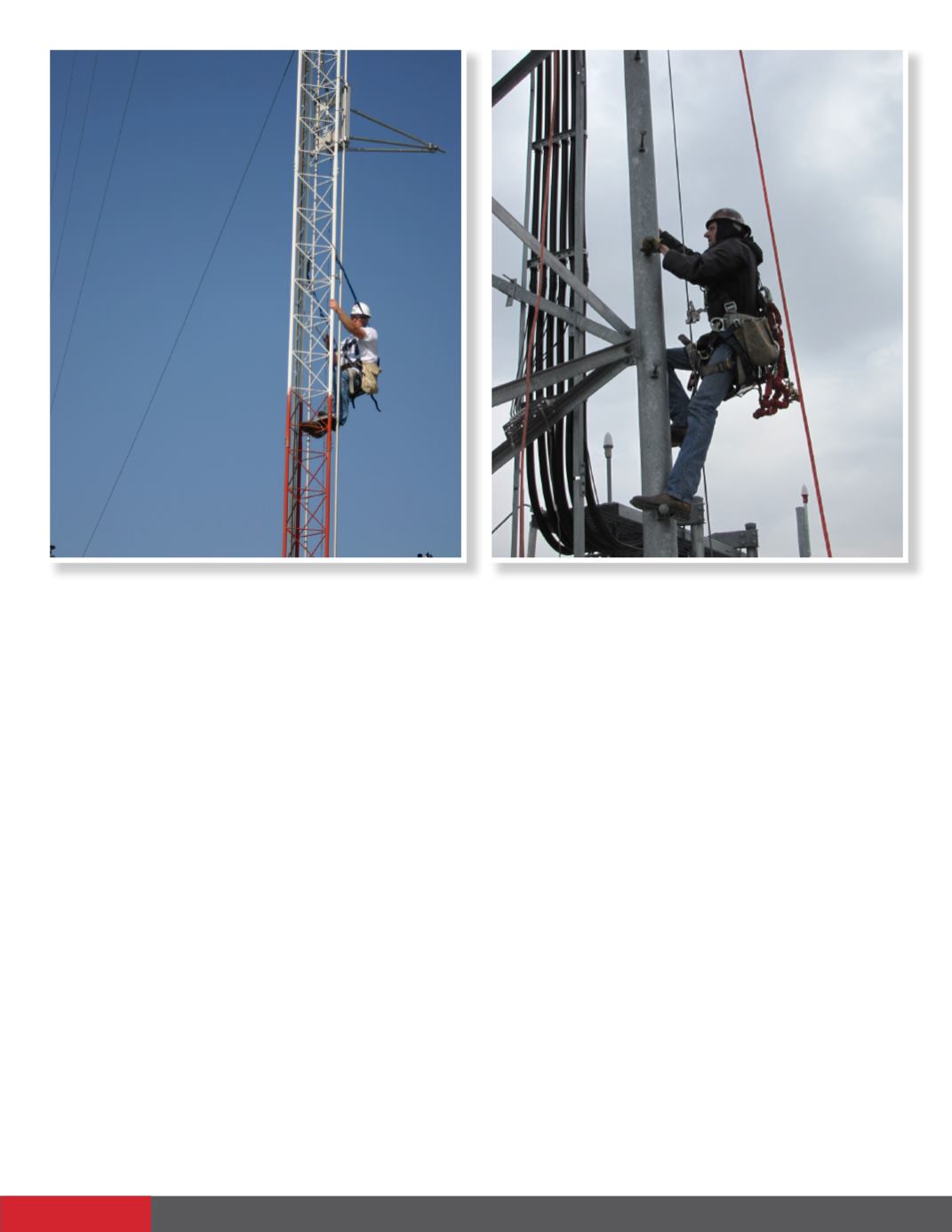 Business View - January 2015 43
safety and vigilance in the industry.
Here is a collection of data collected from the 2012-
2013 STAR Initiative Site Safety Audits:
Job Site Documentation 102
Fall Protection Equipment 30
The deficiencies listed were proactively identified by
participating companies during the STAR Initiative
audit process that occurred during the 2012-13 pro-
gram year. These deficiencies were rectified prior to
work commencing at the tower site and immediately
resulted in a safer working environment for tower tech-
nicians at the site. Additionally, thousands of dollars in
potential OSHA citations were averted due to the pro-
active nature of the STAR Initiative Audit process.
The implementation of the requirements and best
practices outlined in the STAR Initiative program has
led to a higher level of awareness and a safer work-
ing environment in the communication tower industry.
STAR Initiative participants are providing a vital contri-
bution toward NATE's goal assuring that tower industry
workers return home safely each night.