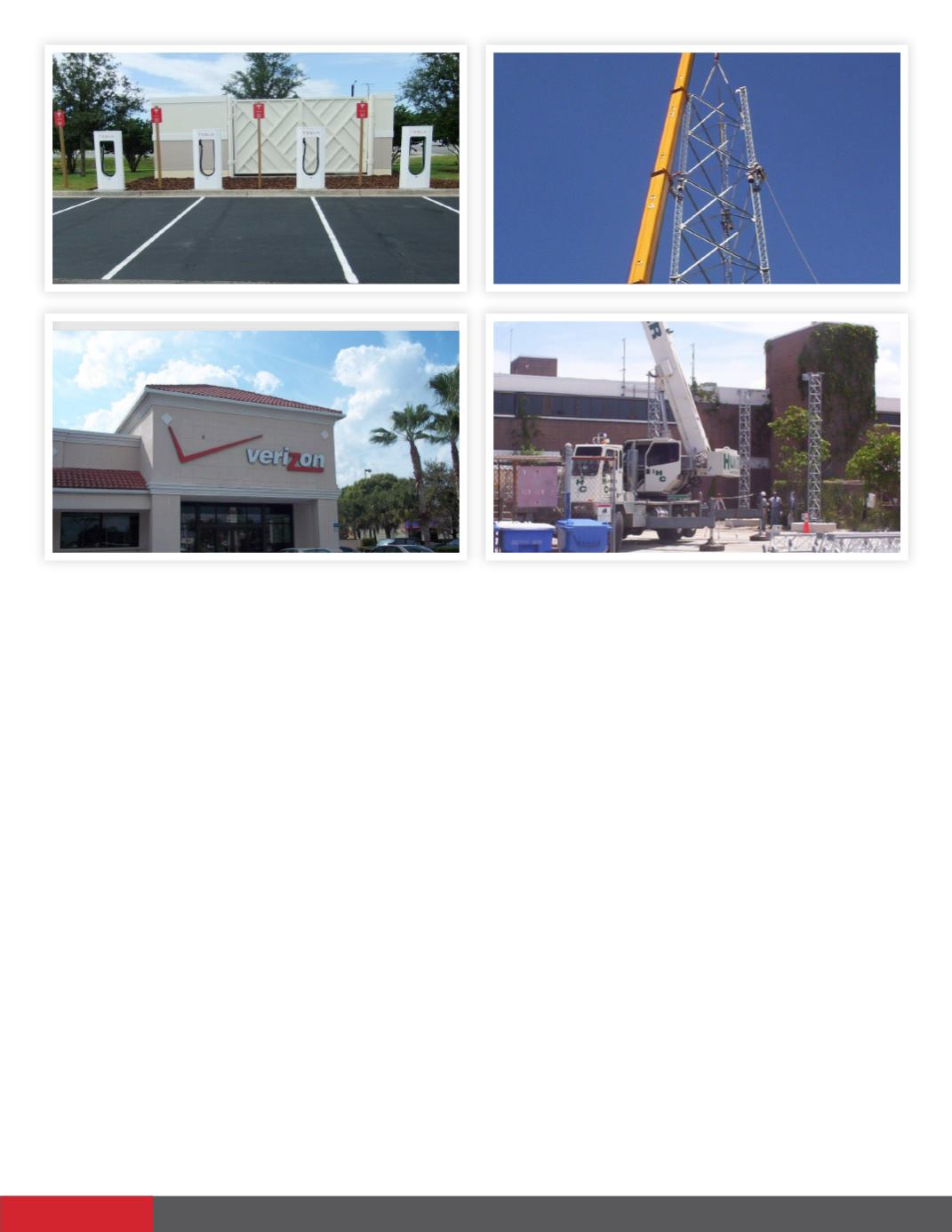 Business View - January 2015 49
for Verizon, as part of that company's commitment to
environmental friendliness. Each of the LEED-certified
stores is forecast for annual savings of 12,000 kilo-
watt-hours of electricity and 28,000 gallons of water,
in addition to diverting 28 tons of construction waste
Verizon is the first wireless company included in the
U.S. Green Building Council's LEED Volume Program,
which prompted Carrick to quickly familiarize itself
with the practices going forward. "We've been learn-
ing a lot about what's required in these LEED projects
and the green initiatives that they're working toward,"
Watts said. "It's becoming more and more important
to the companies we work for. Everybody's trying to be
more conscious about the environment, and that goes
over big. It's a challenge, but it's important to them
Carrick is also taking part in the construction of the
super charging stations that are part of a nationwide
network being put together by California-based Tesla
"At the end of the day, our customer relationships are
our biggest assets, they will give us a forecast of what
they have coming up, ask if we are available to provide
services and know that they can depend on us to run
the job efficiently from start to end," Melnick said
Sink Tower Erection Co. Inc.
Tower ErectionCo., Inc. was founded in1993, and is located
at 183 Bradley Tysinger Rd in Lexington. It employs 30 em-
ployees and is generating approximately $4,191,485.00 in
annual revenue. Additional information is available by con-
tacting this business at (336) 784-6867.