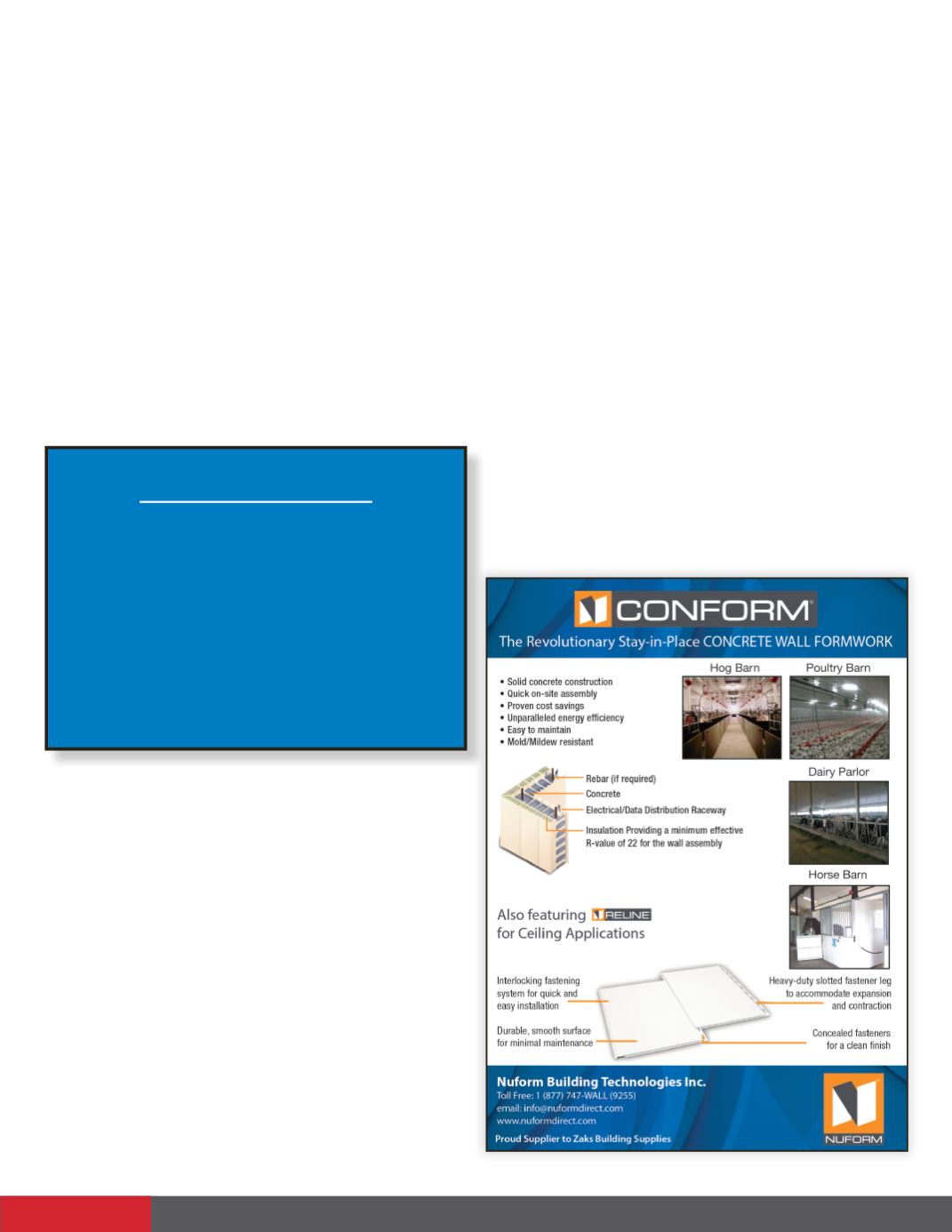 Business View - January 2015 37
port. It then takes another half-day to unload the struc-
ture onto the foundation at the home site, again using
hydraulic jacks and small rollers.
Deliveries can be made nearly year-round, Wyatt Zach-
arias said, except for occasions of heavy rain or snow,
or during a month-long road ban that stretches from
mid-March to mid-April and mandates that heavy traf-
fic throughout the province stays only on major high-
ways and not on local or rural roads.
The most frequent RTM customers are those desir-
ing houses in rural communities, and a burgeoning
market has prompted the company to begin building
homes available for immediate purchase.
"What we're doing now is introducing our own line of
what we call pre-designed units," Lance Zacharias
said. "These are basically a floor plan that our design
staff has produced, and we're going to build them on
site and sell them as they go. We're adding that to
our custom side, so, if there are customers that come
in who want to buy a home immediately, without the
stress of having to make all the selections and go
through the blueprint process, they can buy one on the
spot and we can move it the next week."
Not surprisingly, continued growth in the RTM busi-
ness – both custom and pre-designed – is a mandate
for the overall operation over the long haul as well.
"We want to be the premier builder in this province,"
Lance Zacharias said. "There are three or four other
big builders in this province, and we all kind of do
something different. We want to continue to have that
northern lake cottage market. We're also getting more
into commercial building, and in five years I see us be-
ing a fairly substantial commercial builder in this mar-
NuformBuilding Technologies -
Zak's Building & Home Building Centre
Wyatt Zacharias/Lance Zacharias