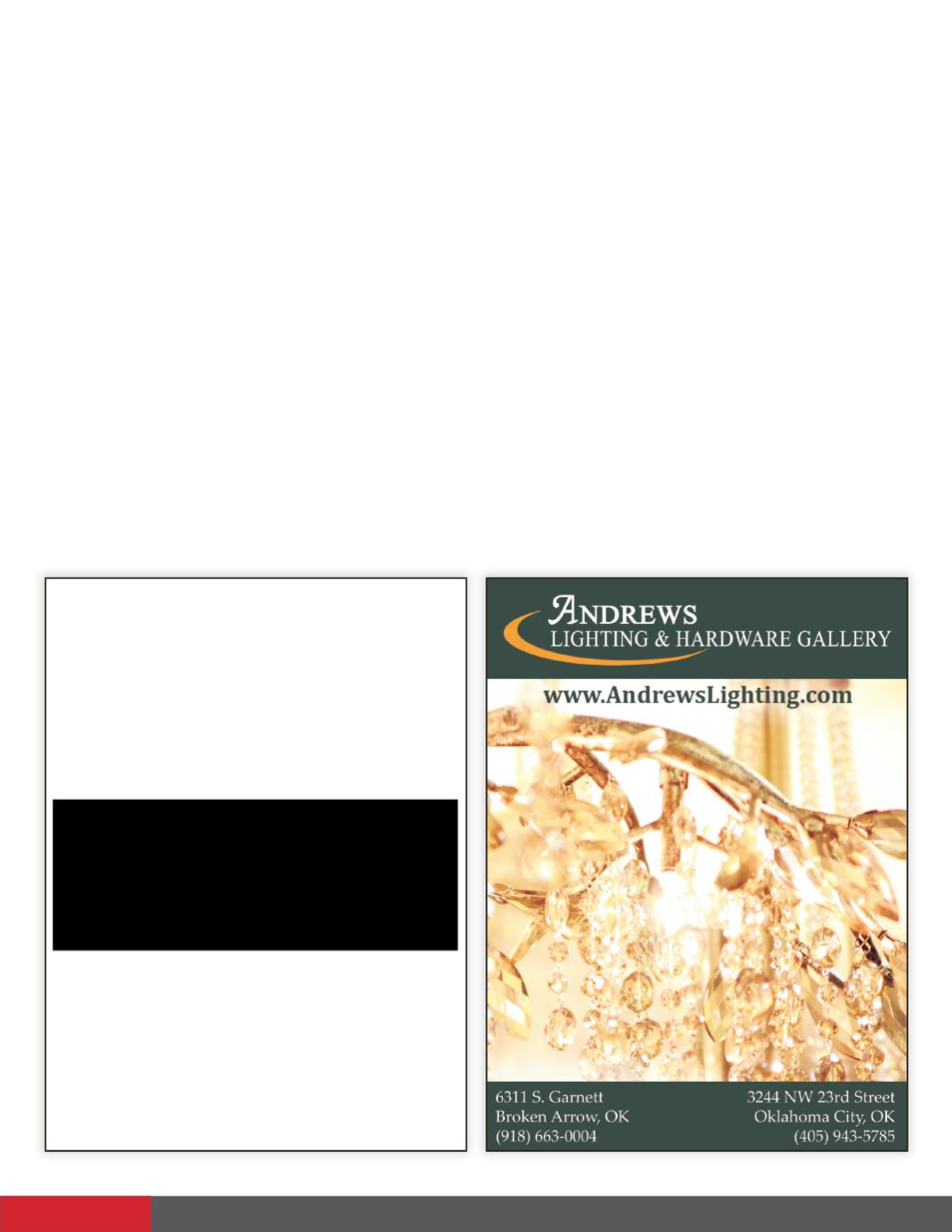 Business View - January 2015 29
"They have been frugal and invested most of their earn-
ings back into the business. This has allowed them to
be very well-leveraged financially and helped them to
survive the ups and downs of the market.
"The company has adapted to the needs of the city
throughout the years. Due to some severe tornados
in the Oklahoma City area, they have been the leader
in structural integrity and made it one of their unique
selling propositions. They were also a leader in helping
with closing costs and energy efficiency."
The initial first-time buyer niche has been expanded as
In fact, Wagoner-Brown said the last 18 months have
seen an average customer who's 10 or 15 years old-
er than previous norms, and who may be upsizing or
downsizing rather than buying for the first time.
Upscale homes have been a recent hit in communi-
ties in Edmond, Okla. – about 14 miles north of Okla-
homa City – which has provided a challenge for the
company to build new homes as fast as the existing
ones are selling. The first-time buyer product available
in Edmond is also faring well, and Wagoner-Brown said
"close to 80" will be sold in that community by the end
"Brand awareness is something we have made a prior-
ity," she said. "We have partnered with the (Oklahoma
City) Thunder basketball team, have 50 billboards
around town and are on radio and TV. We are also
hugely involved in social media. However, the best
marketing we do is through our sales team.
"They are involved with Realtors and community
events, and we work hard to maintain a relationship