thinkstep
Building more sustainable companie
Business View Magazine interviews Nuno da Silva, Director of Product Sustainability for thinkstep's American division – best practices in sustainability.
Thinkstep is the global leader in sustainability performance management, enabling companies and organizations, worldwide, to succeed sustainably. The company's industry-leading software, data, and consulting services help businesses drive operational excellence, product innovation, brand value, and regulatory compliance in the following industries: Automotive & Mobility, Building & Construction, Consumer Goods, Energy & Chemicals, Metal, Mining & Manufacturing, and the Services & Public Sector. With a presence in 19 countries, thinkstep serves more than 2,500 enterprise customers, including 40 percent of the Fortune 500, such as BASF, Hewlett-Packard, Interface, Renault, Siemens, and Unilever.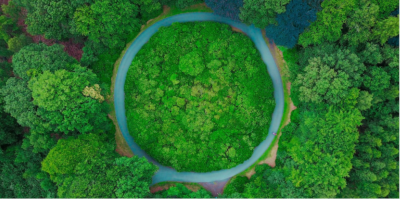 Originally known as PE International, thinkstep was founded in 1991, by five students at the University of Stuttgart in Germany. "Stuttgart is the heart of the German car industry," explains Nuno da Silva, Director of Product Sustainability for the company's American division. "And they were asked to carry out the first evaluation of the environmental profile of a car. In order to do that, they had to come up with the software to do the complicated calculations involved in such an endeavor. The software, eventually, got into our core product, called GaBi, that uses a methodology called Life Cycle Assessment. It enables companies to calculate the environmental profile of any product in the world – from airplanes to cars, to packaging, to paper towels. A large number of companies in the world use our software, our databases, and our services to do those types of evaluations, and they usually do that to see how sustainable a specific product is when pitching it either to consumers or other businesses."
Worldwide, thinkstep has about 250 employees, half of whom are in Europe, mostly in Stuttgart. The company also has offices in Australia, New Zealand, India, South Africa, and China. The American office is in Boston, Massachusetts, with 25 staff members covering North America.
Regarding competition in the field, da Silva reports that there aren't that many companies that provide similar products and services. "And most of those companies are relatively smaller," he states, "mom-and-pop consultancies or, on the software side, most are startups that come and go. There are only three or four established places that, more or less, do what we do. And within that space, we essentially are the 'Cadillac.' What we supply tends to be of the highest quality, the most comprehensive, and also the most expensive when compared to our competitors – that includes the software that we provide, the data that we provide, and most of our services. That's why we tend to work mostly with large companies that have the budgets that allow them to do the work properly from the beginning to the end."
While many companies have come to recognize the value of operating under sustainable guidelines, there are still those that cynically try to market their unsustainable products or services under a practice known as "greenwashing," i.e. disseminating disinformation so as to present an environmentally responsible image. "There are standards and guidelines that companies should follow in order to avoid the pitfalls of greenwashing," da Silva explains. "In the U.S. there's the Federal Trade Commission that, many years ago, issued a series of guidelines about green marketing – what information you need to have available in order to substantiate a marketing claim about how sustainable, or green, or low-carbon, or recyclable a product is. We don't work with anyone that does not support those standards. The problem is that the vast majorities of companies out there, either don't have the knowledge or the bandwidth to do this kind of work properly; or they have the mindset that all of this environmental stuff is an annoyance that regulators put on us."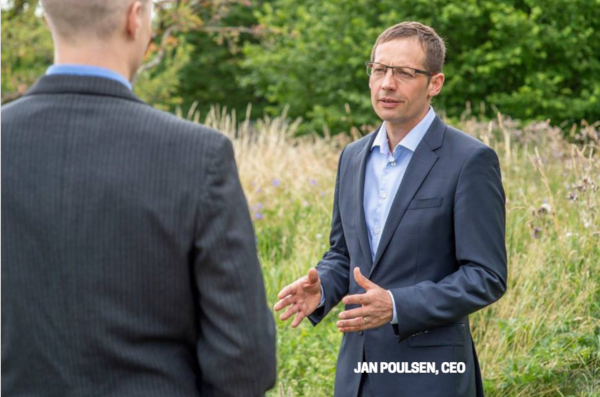 As worthy a cause as helping to protect the environment may be, da Silva understands that the bottom line for all businesses is making a profit. And, in this regard, he maintains that working sustainably is just as beneficial from an economic standpoint. "If done properly, there are plenty of examples of companies that either grew a lot because of their sustainable profile, or have saved money," he reports. "For example, in terms of growing, there's a company called Method Products that makes detergents and soaps. It was founded by two guys who decided to make personal care products that were more sustainable than what was out there. So, they started using different types of packaging that were better, and they built a multi-billion-dollar company on the back of that. Ten years ago, Clorox decided to test the sustainability market and put out Greenworks, a brand of cleaning products, which, in one year, went from nothing to $600 million in sales. On the cost-saving side – one of our clients is Kimberly-Clark, which has publicly stated that by consistently managing energy saving and waste optimization projects, by way of one of our software products, they were able to validate over $50 million dollars of savings in internal investments, in a short period of time."
da Silva says that the biggest up-and-coming topic within the sustainability space – particularly in Europe, but also now coming into play in the U.S. – is known as the "circular economy." "It comes from the realization that we don't recycle the waste that we generate," he remarks. "We extract raw materials from the earth, and then the products, like plastic waste, go in landfills or the ocean. So, the concept of circular economy is being introduced where the incentive is to use more recyclable content in products and design them in a way where they can be disassembled into different materials to be recycled; or extending the lifetime use of a product, or the intensity by which those products are being used." He adds that part of the company's mission is to continue educating its clients, and prospective clients, on how to do these types of evaluations.
"We operate in a very niche area," da Silva concludes. "We work with companies that are trying to make a better planet. It's a daunting task. But, what I found is that, in almost every country, there are good people who are trying to do the good thing, but they don't know how. And that's what we are here for; to take those companies on their journey towards a more sustainable planet."
Check out this handpicked feature on Stern Companies: A Single Source for Polymer Components.
AT A GLANCE
WHO: thinkstep
WHAT: A global leader in sustainability performance management
WHERE: Headquarters in Stuttgart, Germany; American division – Boston, MA
WEBSITE: www.thinkstep.com
OFX – www.ofx.com
OFX is a leading international currency exchange service for consumers and businesses transferring large dollar amounts across borders. OFX combines a streamlined digital experience and expert personal service with great rates so customers can transact across borders when, where and how they want at a better exchange rate.