Roman Roofing
Rising above the competition
Roman Roofing is taking the roofing industry to new heights.
The roofing business has always been a competitive one. There are many players in the roofing field, but only some have the skills and talent to score high marks in the industry.
For Roman Roofing, meeting the skyrocketing need for exceptional roofing companies in the Southwest Florida market, is a challenge that it has taken on since its inception in 2015. Known for its dedication to providing the best quality and service to its customers, this is one roofing company that has raised the roofing bar to new heights.
"In the beginning, our approach was that we didn't want to get too big, too fast," says Norm Dopfer, president and CEO of Roman Roofing. "We wanted to make sure that we had actually laid the right foundation first. Everybody we worked with had the same mission, vision, and values in moving forward with the growth.
"Unfortunately, some of the competition sets the bar extremely low, so when we come in and we're doing our job and doing things the right way and communicating the right way, providing high-quality products, the growth comes so much faster than we ever thought."
The growth has been rapid. Looking back over the past few years, their sales have steadily jumped and there's no sign of slowing down. In 2021 Roman Roofing did close to $28 million in sales, by 2022 that number jumped to almost $50 million. For 2023 their projected sales are at $70 million and they're on track to meet that goal.
"It's been fun for us so far," Dopfer says. "We're just gonna keep at it."
Roman Roofing offers services for everything roofing related, from minor repairs and leaks to re-roofing, commercial roofing, and solar panel installation. They primarily serve homes and businesses in Cape Coral, Punta Gorda, Port Charlotte, Fort Myers, Bonita Springs, and Naples, but they're beginning to branch out further to areas like Tampa, Orlando, Fort Lauderdale, and Miami.
Roman Roofing works with partners like GAF, Gulf Coast Metals, ABC Supply, and Suncoast Supply to provide the best quality roofing product to their customers. They've built strong relationships with these companies, which further sets them apart from the competition.
"The relationships we've developed with these guys over the past few years have been tremendous, especially in a time of catastrophe when a storm hits or COVID hits," Dopfer says.
"Guys are fighting for material out there and deliveries and we're able to get everything we need, for the most part, to help our customer base. That's been really important."
Being located in Southwestern Florida means catastrophes like Hurricane Ian aren't unusual, so Roman Roofing is always looking for new products that will provide their clients with a roof that can sustain ever-increasing storms. One such product is GAF's HDZ shingle, which boasts an unlimited wind speed. Dopfer was skeptical at first but soon discovered the HDZ shingle met his high standards.
"Now I believe in their products, but when you say you have an unlimited wind speed and you're selling a product that's going to be installed on homes in the coast in southwest Florida, I'm questioning it," Dopfer says. "After the storm came through you wouldn't believe how many customers showed up at our office just to thank us that they didn't lose any shingles on their roof. GAF has a phenomenal product they brought to the market. We had winds in excess of 195 miles an hour and they really stood the test there."
In addition to wind-proof shingles, Roman Roofing has also begun installing GAF's integrated solar shingle, which produces kilowattage to save homeowners money on their energy bills.
"We have been moving rapidly in that direction with GAF and their solar program," Dopfer says.
"There are so many benefits of solar."
Roman Roofing is now in the process of building a new $2-million facility in Cape Coral that will function as a sales office and showroom for customers to come in and view all the products they have on offer.
"It's very difficult to just show customers every product that you offer by pulling it in and out of the truck," Dopfer explains. "So what we're trying to do is really convenience the customer and have a location where they can come on-site, look at all the products we offer, touch the product, feel the product and see the manufacturers display set up.
"We will have an on-site sales manager who can answer all their questions from warranty info to technical data and installation techniques. We're trying to just provide a better experience for the consumer when it comes to purchasing a roof."
The expansion doesn't stop there. Roman Roofing also has a 7500-square-foot warehouse going up, along with another 9500-square-foot building that will house products and allow them to bulk purchase materials and store materials that are hard to come by, therefore reducing wait times for the customer.
While Roman Roofing has primarily been a residential roofing company, they have also begun to branch into the commercial side, building new roofs for developers and commercial enterprises. That side of the business has also seen a sharp increase in sales, with Roman Roofing already having booked $25 million in awarded contracts so far this year.
"We're looking to have another record year this year based on opening that department," Dopfer says. "We are able to do that by continuing the relationships that we have built in the past with builders and developers.
"Where we in the past could only handle doing tile, metal, and shingle re-roof projects, now we have expanded and gone into that commercial phase because these builders and developers know our reputation and know the quality of work we provide, the white glove service we provide them and they have no issues signing these agreements with us and converting over into the low slope and commercial realm. It's been pretty exciting for us to be a part of that and be able to offer that to our clients as well."
Roman Roofing's "white glove" service is a term coined by their customers themselves after the level of service they provide, which goes above and beyond what typical roofing companies offer.
"One thing that we strive to do is just have a lot of open lines of communication," Dopfer says. "There are a lot of moving pieces in the contracting world, especially in the roofing world, so you have to have the right people in place to be able to watch over your crews, stay in contact with the builders, the general contractors, and the developers. We take pride in doing that. We take pride in having guys on site on these projects around the clock.
"I think it should be common practice in the industry, but unfortunately it's not."
That "white glove" service has paid off. Roman Roofing has been honored with several awards over the years, including ranking 152 out of 5000 companies on Inc. Magazine's Inc. 5000 list of the fastest-growing companies in the U.S. They've also been recognized as a Master Elite Contractor by GAF.
"That sets us apart from the competition and allows us to provide a 25-year labor warranty to our clients," Dopfer says. "We have won every award that we possibly could with GAF. We are proud to receive awards from them."
But Dopfer says the biggest honor is when the praise comes from the customers themselves.
"We've received numerous phone calls from some of these large general contractors and they say 'Hey, out of all the roofers we've ever worked with, you guys are extremely organized. You guys answer the phone every time we call. You guys always have somebody on site if we need to make an engineering change or a change in the layout of the building. You guys are always on-site and it just makes everything easier.'"
It's not just Roman Roofing's customers that are happy, their employees are, too. The company works hard to treat its 330-plus employees like family, promising them job security, the opportunity for advancement, and plenty of training. And that's paid off for them with a high employee retention rate.
"I do a lot of training with the crews in terms of installs. We do a lot of safety meetings for fall protection and things like that, working with our insurance company to make sure that if somebody new comes on board, they understand the basic ladder safety, tie-off safety, and wearing harnesses," Dopfer says. "I think when an employee comes on and they see a company is putting that effort into them, and that we care about them and the safety of them and that we want them to know so they're actually developing in a career, I think that's what gives us the leg up on most people when it comes to employee retention. We don't have a lot of turnover at all."
As Roman Roofing continues to grow and expand into the future, Dopfer says he plans to carry on providing the best quality roofing for his customers while continuing to deliver on their much-celebrated customer service.
"We have a record number of clients that have signed proposals with us that are waiting in line for us to actually produce their roof, so one of the main things we are trying to do is expand while not losing the integrity and the craftsmanship that Roman Roofing has provided since day one," he says.
AT A GLANCE
Roman Roofing
What: A leading roofing company with innovative roofing solutions and a client-centered approach
Where: Cape Coral, Florida
Website: https://romanroofing.com/
Gulf Coast Supply & Manufacturing – www.gulfcoastsupply.com
Gulf Coast Supply & Manufacturing (GCSM) specializes in the manufacturing of commercial and residential metal roofing panels, soffits, edge metal, coping, fascia, and trims. We have strategically located manufacturing locations in Florida, Alabama, and South Carolina. GCSM continually offers hands-on training to educate and update contractors on the proper installation details for continued success and excellence in installation of complex roofing systems. GCSM manufactures to the highest level of quality backed by the best warranties in the industry.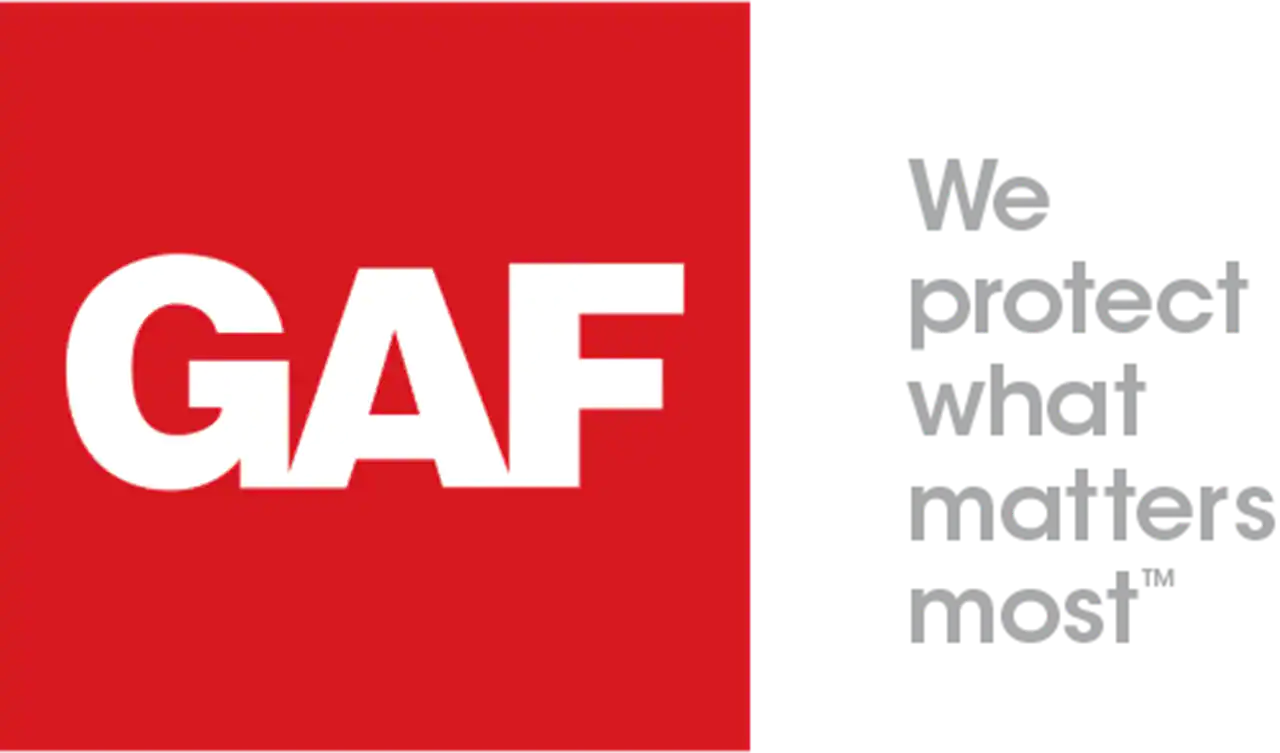 GAF – www.GAF.com
GAF is North America's largest roofing and waterproofing manufacturer and a part of Standard Industries, a global company focused on building materials. In fact, more homes and businesses in the U.S. are protected by a GAF roof than by any other product.
GAF protects what matters most to our customers while transforming the roofing and waterproofing industries. We deliver innovative and customer-centric solutions that help contractors grow their businesses, create value for property owners, and provide peace-of-mind for families and businesses.
GAF's products are manufactured at plants strategically located across the U.S. and include a comprehensive portfolio of roofing and waterproofing solutions for residential and commercial properties as well as for civil engineering applications.
The full GAF offering is supported by an extensive national network of factory-certified contractors. GAF continues to be a leader in quality and offers comprehensive warranty protection on its products and systems.
With a culture built on safety and values, we empower our employees, provide opportunities for personal growth, and create a positive impact on the communities in which we operate.
Learn more at www.GAF.com.