Pond & Company
consistently delivering safety and quality with integrity.
Pond & Company produces results that set the industry standard
Pond & Company (Pond) was founded in 1965. Two of the biggest assets Pond prides itself on are safety and quality. For over 35 years, the Energy teams have safely executed projects worldwide including the support of our teaming partners. Pond's industry-leading safety achievements are due to their proactive job safety analysis processes, in-field efforts, project experience, and relevant training.
Bryan Evans, Principal and Executive Vice President stated that Pond's whole delivery model is ensuring that we do not sacrifice project safety, quality, or integrity.
Business Operations
For nearly 60 years, the company has grown and diversified to incorporate four operating business units: Energy, Federal, Infrastructure, and Industrial. The company's core consumer promise is to be indispensable client champions that deliver bold, insightful solutions to transform their sectors.
Pond's Energy division was started by providing fueling design services for the United States Corps of Engineers (USACE) over 30 years ago. Since then, each new program and service within Energy has been a spin-off that has taken on legs based on client-specific needs.
The company's Energy division now operates in three (3) primary markets – Department of Defense (DoD), Commercial, and Utilities.
Evans describes the Energy business unit as "more of an EPCM (Engineering, Procurement, and Construction Management). We don't do a lot of construction outside of the federal market at the moment."
Within federal fuels, the company works with defense fuels worldwide, and the main commercial sector focuses on midstream oil and gas, with some downstream focus on commercial aviation. The utility sector is focused on assisting with power delivery and natural gas local distribution companies. Pond's energy division is a full-service provider. They offer engineering, planning, GIS (geographic information system), environmental services, and niche technical resources that provide asset integrity services, such as corrosion control, cathodic protection coatings, and both mechanical and pipeline integrity.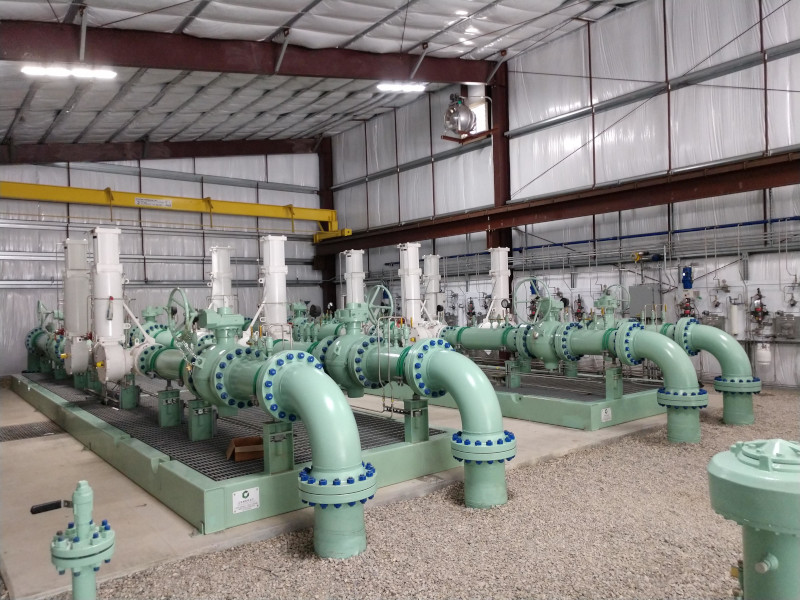 "Through this process, the company has spread across the industry. The Energy unit is entrepreneurial in how we approach and look at services and how we develop them internally before taking them to market," says Mike Jeffreys, Senior Vice President.
In addition, Pond has a maintenance team providing Recurring Maintenance and Minor Repairs (RMMR) for Marine Loading Arms (MLA) and fueling systems along with a construction team within the DoD market. One project to note, Pond is currently working at the federal fuel storage facility in Red Hill, Hawaii to make system repairs and prevent future leaks.
"The work done at Red Hill was preventive and predictive maintenance. Our team does seven inspections over four visits. We then do a quarterly, semi-annual, and annual inspection to test Pressure Reducing Valves (PRVs), pipeline tightness, operation of systems meters, and repair faulty piping, valves, the whole nine yards," says Jeffreys.
Currently, working with the DoD, this type of effort is being done at 20-plus military locations across Alaska and Hawaii. Within another program, Pond has a task order that works with another 20 Air Force bases in the southwest United States and has worked around the globe. Pond partners with end users to ensure the facility is safe, compliant, and usable, which is vital for armed forces who need to be operational 24/7.
In addition to the DoD market, Pond's client base is comprised of prominent players in the Commercial and Utilities markets as well. The cornerstone in these markets is primarily professional services with a focus on regulatory compliance and repair or replacement of aging infrastructure.
"In the commercial sector market, the company works with major energy companies, like Enbridge, Boardwalk Pipeline, Kinder Morgan, Colonial Pipeline, and other major midstream clients, including commercial airports", said Michael Jeffreys, Senior Vice President of Energy at Pond.
Within the Utility market, Pond has broad experience across the spectrum of transmission and high-pressure distribution pipelines and facilities where we work with both private and municipal enterprises. Some clients include Southern Company, TECO People's Gas, Atmos Energy, Dominion Energy, Duke Energy, and Pepco (Exelon).
Industry Involvement
Pond is uniquely positioned to have experienced staff that sits on industry-leading committees (API, AGA, AMPP, SGA, etc.) where our teams have detailed knowledge and partner in the development of applicable codes and standards. This extends through numerous written operations & maintenance (O&M) and integrity management plans (IMP) for operators, suggestions to existing Unified Facilities Criteria (UFC), and the good fortune of working alongside our clients in a collaborative way to rewrite UFCs and Unified Facilities Guide Specifications (UFGS) to account for new technology and safety requirements. The experience and expertise of the Pond team are demonstrated by our formal education, certifications, and licenses.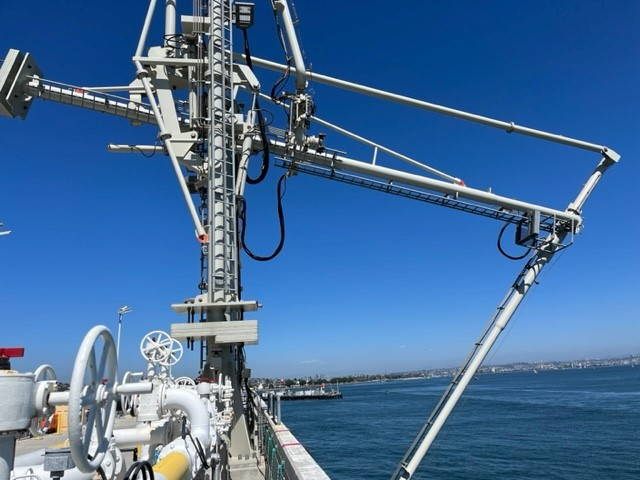 Compliance-Driven Experience
Pond has the in-house capability to provide integrity assessments for the protection of energy assets and infrastructure. Many of the companies that Pond works with have aging infrastructure, which means the team needs to provide a more proactive approach concerning the integrity of the structures. Pond reviews the risks and provides a systematic and proactive approach to take care of these infrastructure assets before there are any catastrophic consequences, such as a loss of life.
The company has been assisting clients with integrity assessments for over 15 years. "I'd estimate that 50% to 60% of the revenue for our Energy business unit at Pond is associated with regulatory compliance assessments and planning. Most of our work is determining the integrity of the structures and conducting site assessments, as opposed to pure design or construction," says Evans.
Sasan Hosein, Vice President at Pond, elaborates on additional services offered by the company, "Pond is in the business to protect these structures using design techniques such as cathodic protection systems or industrial coatings. After installation of these corrosion control techniques, we can go and double-check on the integrity of assets." Hosein says, "We go after three main elements, the integrity of the structure itself, providing protection, ongoing monitoring, and providing compliance data to our clients."
The energy sector is undergoing dramatic changes to focus on existing assets, which Pond is adapting to with PHMSA (Pipeline Hazardous Materials and Safety Administration) implementing new requirements for pipeline safety and compliance. The new stance means Pond will continue to be more actively involved with the pipeline integrity market for the foreseeable future.
Strategy with Mega Rule
The Pipeline Hazardous Materials and Safety Administration (PHMSA) published three parts of the new Mega Rule which intends to provide regulations to limit pipeline failures for the nation's complex pipeline transportation system. The rules were created after numerous pipeline failure investigations revealed fatalities, injuries, and releases to the environment. PHMSA, along with multiple industry organizations, worked together to provide realistic goals and actionable items to meet the intent of the Mega Rule by 2035. Moving into the future, Pond is working with companies to meet PHMSA regulations which provides a huge opportunity. The leadership team is now in the process of developing a multi-year business strategy around these requirements.
Pond's integrity teams are actively engaging with technology providers such as ESRI GIS, inline inspection providers, 3D modeling, material verification (Massachusetts Material Technologies (MMT)), laboratory testing, or engineering criticality assessments (ECAs).
Current Market Drivers
"I expect the future will be a blend of different energy sources, which will give companies a variety of solutions. Everything, including natural gas and renewable energy, has a part to play in the energy future," says Evans.
Currently one of the biggest drivers for the industry is regulatory compliance and actions regarding methane and carbon reduction goals. The engineering teams are working with technology providers to support a balance of plant engineering for renewable natural gas, biofuels, carbon capture, and transport, and fuel blending to ensure fuel options are energy efficient and more environmentally friendly.
As with most sectors, finding employees is tricky. The company has had its own set of difficulties in hiring experienced engineers, as they sometimes don't integrate or match the standard of Pond's quality and culture. But three years ago, the leadership team started a focus to hire entry-level engineers, and since then have created in-house and outsourced training programs. But the entry-level staff are trained to understand these company principles.
"In the corrosion control department, we had an increase in staff growth of 20% – 25% in 2022. For 2023, we're seeing a growth of 15% so far," says Hosein.
Pond also offers an intern and co-op program where the team recruits juniors and seniors straight out of college. The company has been able to hire some of these students after graduation. And with work experience that lasts for months, most have a deep understanding of the culture and can hit the ground running. Another outreach program is with the University of Akron, which has a specialized corrosion engineering program.
Leadership knows they are at a crossroads regarding vastly different energy perspectives in the marketplace, which means ensuring they can venture down multiple paths to ensure long-term success and meet the goal to double the size in the next five years. At the end of the day, Pond wants to make sure that they never sacrifice integrity and deliver solutions that are safe and made to Pond standards.
AT A GLANCE
Pond & Company
What: A leading full-service planning and engineering firm providing top services to both government and private sector clients
Where: Peachtree Corners, Georgia
Website:  www.pondco.com

Tepa, LLC – www.tepa.com
The Tepa Companies are wholly owned subsidiaries of the Paskenta Band of Nomlaki Indians. We deliver comprehensive and sustainable solutions to federal, state, local and private-sector clients throughout the United States and globally. The companies work independently and collaboratively to provide wide-ranging construction, engineering, environmental, industrial and technology services.
Sigma Solutions, LLC – www.sigmaadvantage.com
Sigma Solutions is a leader in Specialty Environmental, Industrial, and Rail Services with the highest standards of quality and safety. We have been a proud partner to Pond & Company for over 15 years! Contact us today to learn more!