Green Technology
Advancing California's Decarbonization and Sustainability Efforts
With sustainability in mind, the Green Technology association provides the perfect platform
California has been a trailblazer in sustainability and decarbonization, and Green Technology (GT) has played a crucial role in supporting the state's initiatives. Since its establishment in 2007, GT, an initiative of the Foundation for Advancements in Science & Education, has worked tirelessly to provide a platform for public sector influencers, stakeholders, and decision-makers to meet the challenges they face in the realms of sustainability and clean energy. Through digital media, annual events, virtual gatherings, and training programs, GT connects private sector companies with public sector representatives, facilitating knowledge sharing and peer-to-peer best practices. In this article, we will delve into the significance of GT's work, its major events, and the impact it has on California's decarbonization and sustainability efforts.
Connecting Stakeholders
Green Technology serves as a nexus, bringing together government officials, sustainability advocates, and private sector innovators. The initiative's annual signature events and newsletters provide invaluable information and updates to stakeholders. Two such events are the Green California Schools & Higher Education Summit October 17th, 2023, held in Pasadena, California and the Sustainable Facilities Forum scheduled for May 9th, 2024, bring  together key decision-makers in the public and private sectors.
The Sustainable Facilities Forum 2023, held recently in Sacramento, featured notable speakers who are instrumental in driving California's sustainability agenda. Director Gregg Fishman from the Sacramento Municipal Utility District (SMUD) is a clean energy advocate with a long-standing career promoting wind and solar energy. Matt Henigan, Deputy Director for the Office of Sustainability at the Department of General Services, has played a vital role in waste management and recycling programs. Lindsey Rowell, Chief of Energy, Sustainability & Transportation for the California State University system, Office of The Chancellor, has spearheaded carbon neutrality and energy efficiency efforts across the 23 CSU campuses.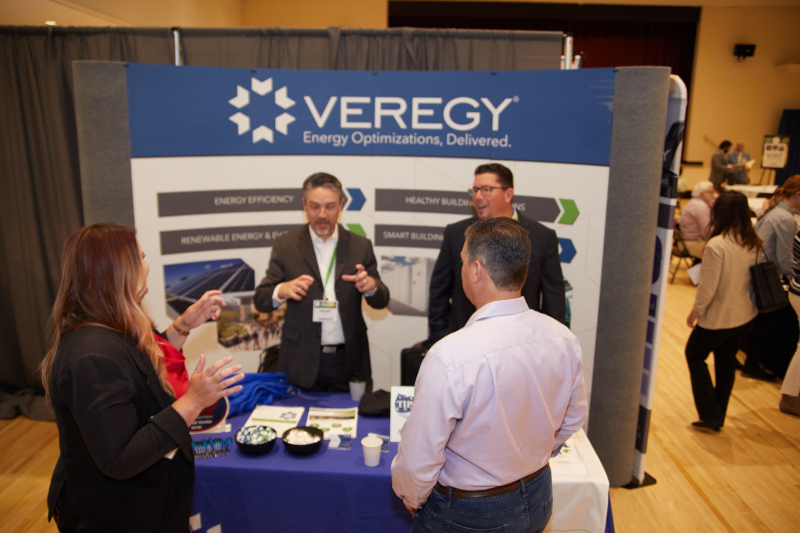 These events and the presence of such influential speakers provide an opportunity for stakeholders to gain insights into California's sustainability initiatives, exchange best practices, and foster collaboration.
Showcasing Best Practices
One of GT's key strategies as a nonprofit organization is to identify and showcase projects, products, and services that embody best practices in sustainability. Being at the forefront of innovation can be challenging, as first-time projects undergo scrutiny and face uncertainties. However, GT supports and encourages leadership efforts to advance California's sustainability goals, helping public sector decision-makers navigate the challenges and learn from one another.
The initiative's focus on knowledge sharing and peer-to-peer exchange enables decision-makers in areas such as building, campus, and transportation to adopt successful pathways toward sustainability. By connecting early adopters with decision-makers, GT facilitates the adoption of innovative approaches and technologies, ultimately contributing to California's decarbonization and energy conservation efforts.
Green Technology's Role in California's Decarbonization Journey
California's decarbonization journey is driven by its commitment to combat climate change, reduce greenhouse gas emissions, and transition to a clean energy future. GT's work aligns perfectly with this vision, supporting the state's objectives through various means:
Policy Guidance: GT provides a platform for key public sector stakeholders to shape priorities and share insights. Advisory boards consisting of influential stakeholders help set the agenda, ensuring that GT's activities align with California's regulatory landscape and decarbonization goals.
Networking and Collaboration: GT's events and training programs create opportunities for government officials, education, and private sector representatives to connect, fostering collaboration and innovation. By building strong networks, GT helps strengthen California's clean energy ecosystem.
Information Dissemination: Through its digital magazine and periodic newsletters, GT disseminates valuable information about sustainability projects, initiatives, and success stories. This knowledge sharing empowers public sector decision-makers and encourages the adoption of sustainable practices.
Supporting the Public Sector: GT's primary focus is to support the public sector in achieving its sustainability goals. By offering platforms for showcasing best practices, providing resources and support, and facilitating peer-to-peer learning, GT empowers government officials to make informed decisions and implement effective strategies.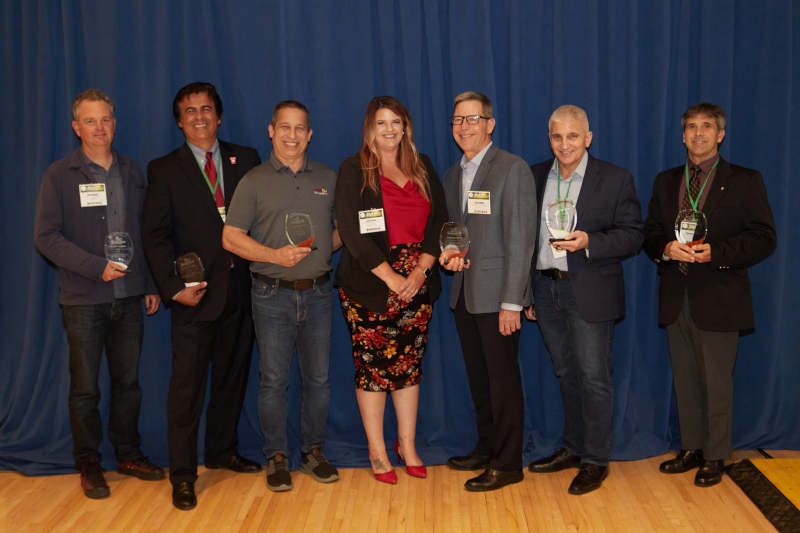 Impact and Future Outlook
The impact of GT's work extends beyond the events and initiatives it organizes.
The nonprofit Initiative is sustained by its portfolio of "Sustainability Champions". The invitation only subscription service provides revenue from participating companies to sustain staff and operations needed to forward their mission. Each Champion brings solutions to public sector decision makers and is part of Green Technology's ongoing efforts to showcase and feature companies that are central to the State's efforts to lead the world when it comes to sustainability.
By way of example ExproLink stands at the forefront of the compact and subcompact cleaning and maintenance industry, revolutionizing the way we approach litter, sweeping, and multipurpose tasks. Their commitment to sustainability, coupled with their unrivaled machines, makes them the go-to manufacturer for universities, hospitals, and municipal markets.  And there is August Berres which provides the world's first battery-powered office systems furniture product reducing stress on electrical grids, allowing for purchasing off-peak power, and reducing peak demand. It also provides resilience when power from the grid is interrupted.
Looking ahead, GT has a crucial role to play in supporting California's ambitious decarbonization targets. As the state continues to pursue carbon neutrality by 2045, GT's focus on connecting stakeholders, disseminating information, and showcasing best practices will remain instrumental. The initiative can further strengthen its impact by expanding its reach, engaging more public sector decision-makers, and forging partnerships with organizations that share the common goal of sustainability.
Furthermore, GT can leverage emerging technologies and trends to address new challenges and opportunities. The advancement of artificial intelligence, and Internet of Things (IoT) opens avenues for optimizing energy consumption, enhancing efficiency, and accelerating the adoption of renewable energy sources. GT can highlight the role of these technologies in achieving decarbonization goals and provide guidance on their implementation.
Green Technology has been at the forefront of supporting California's decarbonization and sustainability efforts. By providing a platform for knowledge sharing, showcasing best practices, and fostering collaboration between public sector officials and private sector innovators, GT plays a crucial role in advancing the state's clean energy agenda. As California continues its journey towards carbon neutrality, Green Technology's work will be instrumental in driving innovation, disseminating information, and empowering decision-makers to make sustainable choices. With a focus on collaboration, education, and the exchange of ideas, GT paves the way for a cleaner, greener future for California and beyond.
AT A GLANCE
Green Technology
What: an initiative of the Foundation for Advancements in Science & Education providing a platform to further sustainability goals and targets
Where: California, USA
Website: https://www.green-technology.org/