HLAC Covers All Bases in Providing Healthcare with Industry Best Practices for Infection Prevention in Linen Processing
By Bradley J. Bushman, HLAC Immediate Past President
Initiatives focused on improved quality and sustainability of products and services are top of mind in 2020, as healthcare institutions redouble their efforts to reduce healthcare-acquired infections (HAIs), those infections that patients get while receiving treatment for medical or surgical conditions. Once an abstract issue among the public, HAIs have made headlines in the media over the personal stories of families everywhere who tell of life-threatening Clostridium difficile (C diff) infections picked up during a hospital stay, or of post-operative infections caused by Methicillin-resistant Staphylococcus aureus (MRSA), or of antibiotic overuse that has led to bacteria (and subsequent infections) that are harder to treat – the list goes on.
Within this scenario, it should be noted that improved quality and sustainability should not be viewed as mutually exclusive. Industry associations and organizations are actively supporting these two healthcare initiatives. For example, the Association of periOperative Registered Nurses (AORN), a leader in advocating for excellence in perioperative practice and healthcare, has implemented a strategic initiative around the sustainability of operating room (OR) products and practices. Its goal is to improve OR outcomes with environmentally-sustainable products and processes.
Likewise, similar initiatives have resulted in recent technical advances resulting in the delivery of reusable healthcare textiles (HCTs) that are now both higher quality and more sustainable than their disposable alternatives. The Healthcare Laundry Accreditation Council (HLAC) is aligned with these efforts; moreover, it is leading the way.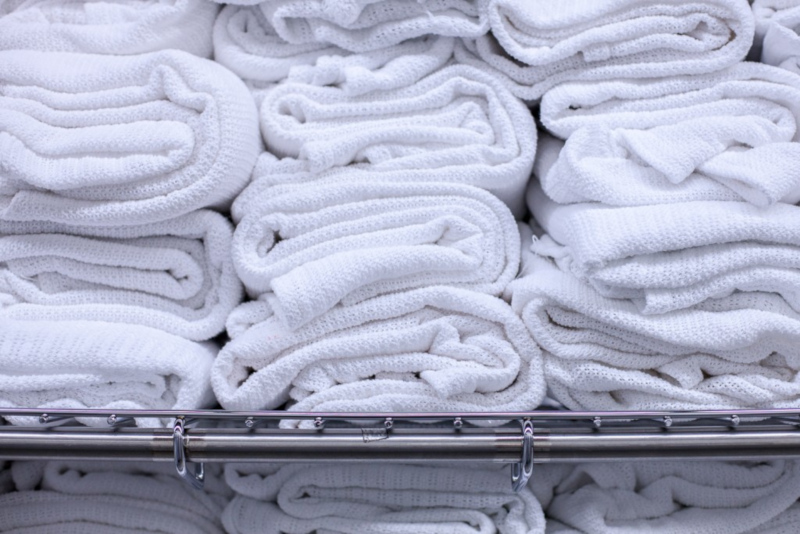 For context, reusable healthcare textiles are a highly desirable option for quality patient care, quite simply, because they offer the industry environmentally-sustainable processes and products. Cradle-to-grave life-cycle assessments (LCAs) consistently highlight these benefits over single-use products. The major caveat here is that it requires the availability of a viable textile service provider.
This is where HLAC's value is highest. The HLAC Standards document, "Accreditation Standards for Processing Reusable Textiles for Use in Healthcare Facilities," gives clear guidance on what is expected when handling reusable textiles and the HLAC accreditation inspection process assesses the laundries' compliance in line with these standards. Having an HLAC-accredited laundry opens up the sustainable option that reusable healthcare textiles offer healthcare facilities.
But, to consistently produce hygienically clean HCTs, laundries must regularly monitor conditions at key steps in their process. Are surfaces that contact clean HCTs clean? Is water that rinses washed HCTs clean? Is the air in rooms where clean HCTs are processed free of contamination? Do employees that handle HCTs have clean hands? Are the textiles themselves clean? A failure in any of these areas means contamination of HCT could occur and possibly impact a compromised patient.
Here again, HLAC is leading the way. With its new Laundry Process Monitoring ToolKit (PMTK), healthcare laundries, for the first time, have the tools necessary to assess infection prevention concerns and, ultimately, assist in the reduction of HAIs relative to the use of reusable healthcare textiles. The PMTK is the laundry/textile service provider tool to gather qualitative microbial assessments about sources of contamination – soiled linen (bioburden), surfaces, air, water, and hands.
The early data that are being generated have already been effectively used by laundries to identify areas of concern, compare processes, and to measure improvements over time. Though in its infancy, the aggregate data are already giving HLAC a glimpse into future best practices for healthcare laundries and textile service providers.
Let's look at five:
Facility Design and Updating – Material Selection
The historical use of surface testing has driven guidelines for material selection based, in large part, on the ability of the material to be effectively cleaned and disinfected. It is commonly accepted that non-porous materials like stainless steel are preferable and porous materials like wood are restricted. In laundry and pack room areas, the Association for the Advancement of Medical Instrumentation (AAMI) standard "ST 65: 2013 – Processing of reusable surgical textiles for use in health care facilities" states: "Floors and walls should be constructed of materials that will withstand scheduled wet cleaning, as well as the heat and humidity of the laundry environment."
Initial results from the Process Monitoring database, while far too early to confirm, show similar results for critical surfaces used in laundries and associated textile service areas. Best practices for materials selection in critical areas (those that can impact product hygiene) will recommend the use of non-porous materials. Some shifts are already being seen, for example, stainless steel working surfaces including sorting/folding tables are replacing wood and laminates, and plastic-molded carts are replacing canvas ones.
There is another issue that surface testing is bringing to light – contamination from packaging materials. The surfaces of incoming packages of supplies and products are a potential contamination source that is not considered in many laundry operations. Pallets, bags, and boxes of supplies/products are, many times, positioned next to the point of use or stored in operational areas where clean textiles are being handled. It's possible, once confirmed, that the data will suggest that all external packaging be removed upon receipt in a designated area.
Facility Design and Updating – Segregation of Soiled and Clean Linen
Historical laundry practices were driven by workflow more so than infection prevention. The good news is that by definition soiled and clean linen are usually physically located in different locations. As infection prevention concerns enter the picture, it is those areas where clean and soiled cross paths even if it is at different points in time that are of concern. Laundry air analysis has confirmed the need for good lint and dust control to prevent contaminated air from impacting clean HCTs.
Specific to laundry operations, data may be used to justify certain "functional" separation practices, especially as it relates to airflow. However, when enough data is generated, it is possible that "physical" separation of clean and soiled linen, i.e. a wall, will be considered an industry best practice.
Hand Hygiene
HLAC's hand hygiene sampling and testing program is unique in that it combines an assessment of hand surfaces and, yes, what's under fingernails (rarely do training or procedures include a focus on cleaning under fingernails).
Individual facilities are utilizing this method to evaluate alternative hand washing products/procedures. There are a couple of aspects to the HLAC program, including random sampling at appropriate times and locations. End-of-shift is usually recommended followed by re-testing after employees wash their hands. What is encouraging is that the re-testing following hand washing generally has produced very low microbial counts. Data indicate that products/processes used for hand cleaning are effective and once trained/alerted to the concern of hand hygiene, employees can produce the desired results.
The hand hygiene best practices that are coming to light conclude that employee education on hand hygiene is critical; the importance of following manufacturer instruction when using hand-washing products; and that testing employees increases compliance with hand-washing procedures. The HLAC hand hygiene procedure is so unique that HLAC has patent rights pending with the U.S. Patent office.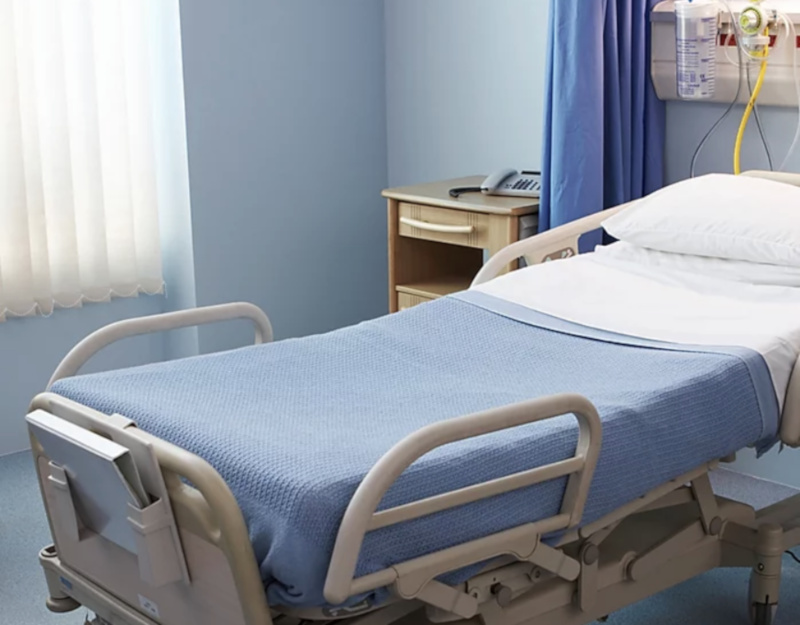 Water Reuse System
Since the launch of the updated HLAC Standards in 2016, water consumption per pound being processed has been steadily declining. Conventional equipment can consume upward of 3 to 4 gallons per pound, whereas tunnel washers with integrated reuse systems can drop this number below 0.5 gallons per pound. The growth and reliance on water reuse systems necessitate that they get monitored for microbial contamination.
Technologies used for water reclamation and disinfection are being developed and becoming more commonplace. The ability to not only evaluate alternative technologies but to monitor them over time is going to become critical as cost and environmental issues push water reuse and conservation efforts. The PMTK tool for testing microbial contamination of water systems is a great tool to measure the effectiveness of some of the new processes being used to clean water, including chemical, UV, O3, and various filtration technologies.
Textile Hygiene
Bioburden testing by material fiber content (cotton and polyester have different characteristics) is reinforcing the understanding that industrial washing programs are very effective when following CDC recommended practice of either 160oF wash or the use of chlorine bleach. However, keeping HCTs free of contamination during the journey from the wash process to the sick patient's bedside can be challenging. The PMTK enables laundries to perform hygiene testing on HCTs at multiple points in the process. At a minimum, this can tell the laundry if cleaned HCTs stay clean until their point of use. If they don't, it can help to identify sources of the contamination.
Of historical importance is that textile bioburden tests focus on enumerating total aerobic organisms (or, CFUs). Post wash, preliminary, but unconfirmed, data show higher aerobic counts and, in some cases, much higher. This is not unexpected as aerobic organisms are commonly found in the environment and sometimes in very high quantities – mold in fall, pollen in spring, etc. Due to these factors, establishing action limits for aerobic CFUs is extremely difficult.
However, the key to the PMTK HCT hygiene procedure is to not only determine total aerobic counts, but also conduct a heat shock procedure to enumerate heat resistant spores. This class of spores, "thermophiles," represents some of the most difficult organisms to kill. It is possible that spore formers might become a benchmark indicator for the state of being "hygienic."
Conclusion
In 2020, it's a matter of choice. With its standards and innovations like PMTK, HLAC-accredited laundries have available to them a way to cover all the bases and to achieve both improved quality and expansion of reusable textile offerings. This includes critical reusable OR textiles that can help facilities realize the benefits of AORN's sustainability initiative for the operating room products. These responsible, professional laundries are usually "pro-active" participants in infection prevention improvement efforts. They're seen as leading the way.
The others? They are just sitting at the table "reacting" to issues and concerns, and they remain at higher risk for laundry-related HAIs. More importantly, they will not be fully prepared to participate in infection prevention initiatives to realize the opportunities for improving laundry and textile services products/processes over time.
HLAC is an independent credentialing body that inspects and accredits laundries processing textiles for hospitals, nursing homes, and other healthcare facilities according to its standards, which are based on federal regulations and guidelines as well as industry best practices for infection prevention in linen processing.
AT A GLANCE
WHO: Healthcare Laundry Accreditation Council (HLAC)
WHAT: A nonprofit organization that inspects and accredits laundries that process reusable textiles for hospitals, nursing homes and other healthcare facilities.
WHERE: Plainfield, Illinois
WEBSITE: www.hlacnet.org