e-Zinc
top-tier energy storage solutions
Leading product innovation for an energy-focused industry
The mission of Toronto-based e-Zinc is simple even if the technology used to meet its goals is complex. The company has developed a breakthrough electrochemical technology for storing energy in zinc metal. This low-cost, flexible, and long-duration energy storage solution will provide the platform for the world's energy markets to be fully powered by renewable energy, enabling a zero-carbon energy future.
Founded in 2012 by the late Dr. Gregory Zhang, e-Zinc has raised more than $80 million in private funding in recent years under the guidance of CEO James Larsen. An additional $20 million has been raised from grants – all of which have accelerated the development of the company's technologies. An engineer and businessman by trade, Larsen joined e-Zinc in 2018 to help commercialize the technology and support funding initiatives.
The opportunities for e-Zinc are truly endless as a way to support the energy needs of the world, Larsen says. As countries and companies look to reduce fossil fuel usage, there has been a heavy reliance on the value of lithium batteries and other clean, but limited technologies to power everything from vehicles to businesses. These batteries will work continuously for several hours before requiring a recharge. The technology from e-Zinc can provide power continuously for several days.
"It's really about providing 24 hours a day, seven days a week access to renewable energy, which is inherently intermittent," says Larsen. He refers to it as the long-duration energy storage market, indicating that e-Zinc is a leader in the renewable space by offering such longevity and reliability.
These funding mechanisms have supported the financial requirements to launch its first deployed system at a natural gas facility in Woodstock, Ontario, Canada. That installation is at Faromor, a leading provider of natural ventilation products within the agricultural field. It represents the first time that the company has operationalized a holistic electrochemical energy storage system  in the field, Larsen says.
Now that this installation is in place, the team of roughly 90 employees at e-Zinc is monitoring its performance and making the necessary changes and adjustments to improve the technology and transition it from a demo to a robust product . Larsen expects refinements to the design before the company can "freeze" the design in the months ahead. That is necessary because the design of such technology must be frozen to attain the certification reqiured for the technology to be used on a broader, commercial level.
A Wealth of Opportunity as the Power Grid Ages
The overriding goal of e-Zinc is to support the mass adoption of renewables as an energy source. Eventually, this adoption will be needed by the full grid as fossil fuels are also replaced or their use is limited by utilities.
The long-duration storage concept offers a significant advantage for utilities with one of their most pressing problems being experienced even today – periods of heavy power usage and transmission, also known as "congestion." According to Larsen, "This issue will only get worse and is coming like a tidal wave." e-Zinc's technology can offer a solution to the issue of power congestion because of its long-duration features.
The grid also suffers from pockets of high vulnerability, Larsen says. Examples include mandated Public Safety Power Shutoffs (PSPS events) in California in recent years in areas where forest fires broke out. In these instances, the utilities are forced to shut down areas of the grid and the only viable solution for business and residents has often been using diesel generators. The e-Zinc solution is a much cleaner and more cost effective alternative.
Certain industries use power heavily and have to protect against prolonged outages..  Examples include data centers, which are required to have 48-96 hours of continuous backup power, and hospitals, which require 72 hours of continuous backup power, Larsen says.
Furthermore, wind continues to gain popularity as a reliable energy source. There's been a huge influx of wind energy generation in the northern part of the UK, Larsen says. However, the current infrastructure includes low-capacity transmission lines moving that power generation to the southern part of the UK, where all the demand is. Given the transmission constraints, Larsen estimates that 50 to 75 percent of the energy is lost ("curtailed") during the process.
The end products from e-Zinc should fall in line with what utilities are searching for from a practical standpoint as well, Larsen says. Those utilities are looking to create brand-agnostic solutions that appear to be a standard source of energy consumption so as to appear seamless.
"We want to develop technology that is intended to be plug and play," Larsen says. "The goal is to do so without the requirement of much customization which makes it easier for our customers. We want to send power through periods of lower demand, which makes it (more efficient."
The importance of e-Zinc's Mission, Vision, and Core Values
Larsen points to e-Zinc's vision, mission and core values as a way to better describe the company's goals and how they will evolve in the coming years. He describes its mission as working to
develop the world's most affordable, safe, and reliable long-duration energy storage product.
The company creates energy storage for the world's harshest environments and most critical applications while using ubiquitous and recyclable materials. Through candid collaboration with its customers, Larsen highlights the company's goal to seek to improve environments and lives and to enable growth and energy security.
The company's vision is to provide access to affordable, clean, and reliable energy for all. Its core values include truth, results, team, mastery, value, and safety. In fact, when e-Zinc's leaders are looking to hire new talent, they search not just for technological knowledge but for candidates that fit this company culture.
He illustrates that the value of 'truth', which was instilled in the team by the Founder, refers to an honest and authentic assessment of both the company and customer needs. It includes complete transparency and candor. The core value of 'results' translates as a relentless pursuit of corporate objectives, that include proactively troubleshooting problems with a curious and creative mind. Results also require maintaining a sense of urgency while taking calculated risks.
Finally, the third core value 'mastery' is about more than just knowledge. It is a tenacious commitment to domain expertise, underpinned by a passionate work ethic and dedication to learning and self-improvement. Safety is a culture of prioritizing safety and environmental excellence, acknowledging the deep responsibility the company has to its people, partners, customers, communities, and planet for years to cometh. Value is a deep-rooted responsibility to create the most value with the company's finances, time, and human resources.
The value placed on the team is also shown in the people that e-Zinc hires.
Says Larsen, "We ask our team candidates how these six core values resonate with them and actually ask for examples." As a result of this intended effort to align personal values with that of e-Zinc, Larsen is confident that all employees are highly aligned with its core mission and values.
That leads to an added sense of not just trust but encouraged autonomy for team members with projects, tasks, and new initiatives. It has led to an environment of trust in the workplace where team members are empowered to make decisions that support the company and its customers. That covers e-Zinc's "Team" core value in depth.
Long-term goals could lead to immense opportunities
As e-Zinc's profile rises over the coming years, Larsen acknowledges some mid-term goals to help the company get to where it needs to go. Its expected growth necessitates the construction of a 50,000-square-foot manufacturing facility in Mississauga, Ontario, a facility that should be completed by the end of 2023. This new facility will enable the company to commence a revenue-generating pilot program in 2024.
A second goal is to ensure that e-Zinc is approved for the certification it needs to expand its technology commercially. Finally, Larsen hopes to raise a significant amount of money in 18-24 months to support the scaling of production and growth necessary to help the company grow internationally. It's part of e-Zinc's "big plans" according to Larsen to make a positive difference locally, nationally, and globally as the world moves away from reliance on fossil fuels.
AT A GLANCE
e-Zinc
What: Leading energy-sector company with a breakthrough electrochemical technology for storing energy in zinc metal.
Where: Toronto, Ontario
Website: https://e-zinc.ca/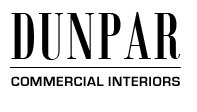 Dunpar Commercial Interiors – http://dunparcommercial.com/
Dunpar Commercial, a premier commercial construction company dedicated to transforming architectural visions into tangible reality. With 40 years of industry expertise and a reputation for excellence, we specialize in delivering high-quality construction solutions for a diverse range of commercial projects.
At Dunpar, we understand that each client has unique requirements and goals. That's why we take a collaborative approach, working closely with our clients to create customized construction strategies that align with their specific needs. Our team of skilled professionals, including architects, engineers, project managers, and craftsmen, is committed to ensuring that every project is executed with precision and attention to detail.
We pride ourselves on our ability to tackle complex construction challenges while adhering to strict timelines and budgets. From initial planning and design to construction and final delivery, we offer comprehensive services that encompass every stage of the project. Our expertise covers various commercial sectors, including office buildings, retail spaces, hospitality establishments, educational institutions, and healthcare facilities.
With a strong emphasis on quality craftsmanship, innovation, and sustainable practices, we strive to exceed expectations and deliver exceptional results. Our unwavering commitment to client satisfaction, combined with our focus on safety and adherence to industry standards, has earned us a reputation as a trusted partner in the commercial construction sector.
Choose Dunpar for your next commercial construction project and experience the difference of working with a dedicated team that is passionate about turning dreams into concrete structures. Contact us today to discuss your vision and embark on a journey toward success with a construction partner you can trust.